International Women's Day 2017: How TV's Top Female Stars Celebrated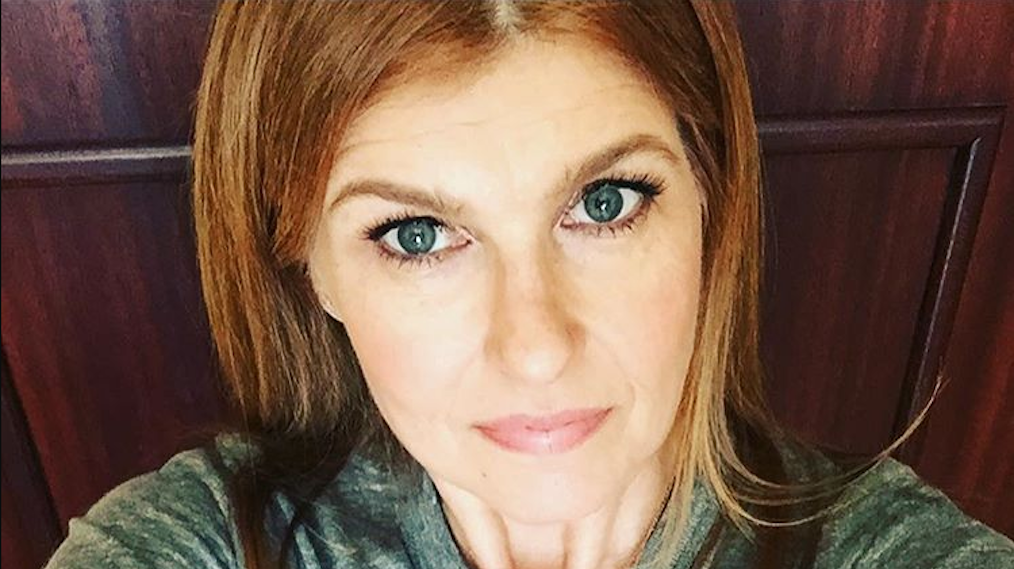 On Wednesday, people around the world celebrated International Women's Day by acknowledging the strength, resilience and magic living inside women of all ages, races and religions. From the countless contributions females have made to society throughout the years to the continuous fight for equal rights, women have proven to be an unstoppable force!
Some of television's favorite leading ladies shared beautiful messages of solidarity and why they're thankful to not only be a phenomenal woman, but to also know phenomenal women.
See which bad-ass celebrities wore red to show their support for the holiday, and who wrote powerful messages to their fans, below:
Ellen DeGeneres of The Ellen DeGeneres Show
I'm grateful to all the women who came before me and fought for me to be able to be where I am. #ADayWithoutWomen #IWD2017

— Ellen DeGeneres (@TheEllenShow) March 8, 2017
These women inspire me. I hope they inspire you, too. #InternationalWomensDay #IWD2017 pic.twitter.com/Jp9kN771yn

— Ellen DeGeneres (@TheEllenShow) March 8, 2017
Reese Witherspoon and Laura Dern of Big Little Lies

https://www.instagram.com/p/BRZGr4xB84U/?taken-by=reesewitherspoon
Tracee Ellis Ross and Yara Shahidi of Black-ish
https://www.instagram.com/p/BRYhmbzDLKh/?taken-by=traceeellisross
https://www.instagram.com/p/BRY8zwIA57_/?taken-by=yarashahidi
https://www.instagram.com/p/BRZ3IjKAvav/?taken-by=yarashahidi
Taraji P. Henson of Empire
https://www.instagram.com/p/BRY2U_CjEmN/?taken-by=tarajiphenson
https://www.instagram.com/p/BRYZ9bjDO1J/?taken-by=tarajiphenson
Jaimie Alexander of Blindspot
Kendall Jenner and Caitlyn Jenner of Keeping Up with the Kardashians
https://www.instagram.com/p/BRZ0FiODowI/?taken-by=kendalljenner
Issa Rae of Insecure
https://twitter.com/IssaRae/status/839563870838501376
Viola Davis of How to Get Away with Murder
Jurnee Smollett-Bell of Underground
https://www.instagram.com/p/BRZBRtfgRJh/?taken-by=jurneebell
https://www.instagram.com/p/BRZCcVGgrEz/?taken-by=jurneebell
Diane Guerrero, Uzo Aduba and Yael Stone of Orange is the New Black
https://www.instagram.com/p/BRYp_UeBT94/?taken-by=dianeguerrero_
Hilary Duff of Younger
https://www.instagram.com/p/BRZbRenBM7f/?taken-by=hilaryduff
Zendaya of K.C. Undercover
https://www.instagram.com/p/BRZXWPSBucE/?taken-by=zendaya
https://www.instagram.com/p/BRY4HWWhofU/?taken-by=zendaya
Claire Holt of The Originals
https://twitter.com/claireholt/status/839726492154134528
Kristen Bell of The Good Place
As we hit the hay on #internationalwomensday lets remember :https://t.co/v8ccS84Qsa pic.twitter.com/gJRv3yeI81

— Kristen Bell (@KristenBell) March 9, 2017
Camila Mendes of Riverdale
lots of progress to celebrate, but still so many battles to be won. progress is a process. keep fighting! #internationalwomensday pic.twitter.com/Mda4L32s48

— Camila Mendes (@CamilaMendes) March 9, 2017
Mindy Kaling of The Mindy Project

https://www.instagram.com/p/BRZqBk5jA73/?taken-by=mindykaling