What's On: 'The Mindy Project' returns in time for Valentine's Day—and a fantasy episode for the broken-hearted romantic.
The Mindy Project (premieres Tuesday, Hulu): Ever the romantic, no matter how many times her heart is broken, Mindy (Mindy Kaling) resumes the fifth season in the wake of being dumped by Ben (Bryan Greenberg). How to cope? It's a bit late in the month for a Groundhog Day reprise, but what the heck—and it's coming to Broadway soon as a musical, anyway, so no bigs. Mindy keeps reliving the day of their split in hopes of making things right and breaking the cycle. Could true love prevail? If not, we're always happy to watch rom-coms over her weepy shoulder.
TV Hearts Valentine's Day: More options for those seeking romantic stories, or twists on the genre: ABC's American Housewife (8:30/7:30c) reveals that Valentine's is Katie's (Katy Mixon) least favorite holiday, which doesn't stop hubby Greg (Diedrich Bader) from making grand gestures. … On ABC's Fresh Off the Boat (9/8c), Eddie (Hudson Yang) makes plans for his first kiss with Alison (Isabella Crouch). … As Fox's irrepressible New Girl (8/7c), Jess (Zooey Deschanel) wants to convince her pals that she's OK being single. Good luck with that. … NBC's This Is Us (9/8c) looks back at a Valentine's Day gone awry for Jack (Milo Ventimiglia) and Rebecca (Mandy Moore). … The nostalgic COZI TV digital cable channel devotes most of the day, starting at noon/11c, to a 12-hour marathon of vintage Valentine's episodes, with the highlight a four-pack of classic Frasier misadventures starting at 8/7c. … The day wouldn't be complete without a schmaltzy Hallmark Channel movie. And sure enough, Love at First Glance (9/8c) stars Amy Smart and Adrian Grenier (a world removed from Entourage) as a journalist and photojournalist who meet cute, just in time for her to write her "The Meaning of Love" story on deadline.
NCIS and NCIS: New Orleans (8/7c and 10/9c, CBS): In a one-night crossover, Abby's (Pauley Perrette) think tank is compromised with a bomb scare, and when it's discovered that a homeland security theoretical terror playbook is missing—that's a mouthful of a MacGuffin—the search sends McGee (Sean Murray) and Torres (Wilmer Valderrama) to New Orleans to team with Pride (Scott Bakula) and his crew.
Inside Tuesday TV: Two of PBS's signature documentary series look back at tragic events of the last century. American Experience examines what happened at Ruby Ridge (9/8c, check local listings at pbs.org) in 1992, when federal agents engaged in a deadly standoff with the family of Randy Weaver in the woods of Idaho. In Tower, a special episode of Independent Lens (10/9c, check local listings at pbs.org), witnesses of the 1966 sniper shooting from Austin's University of Texas Tower relive the events of the crime that claimed 16 fatalities. … To honor the dead of winter, or maybe just under the influence of Frozen, Syfy's Face Off (9/8c) tasks its All-Star teams to create beautiful snow queens inspired by snowflakes. … In Science Channel's Secrets of the Underground (10/9c), host Rob Nelson digs deep to reveal subterranean secrets—including long-rumored underground passageways in Louisville, KY, which Al Capone was said to have used as an escape route during Prohibition.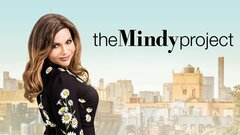 Powered by