'Grey's Anatomy' and 'Scandal' Welcome 'The Catch' In New TGIT Promo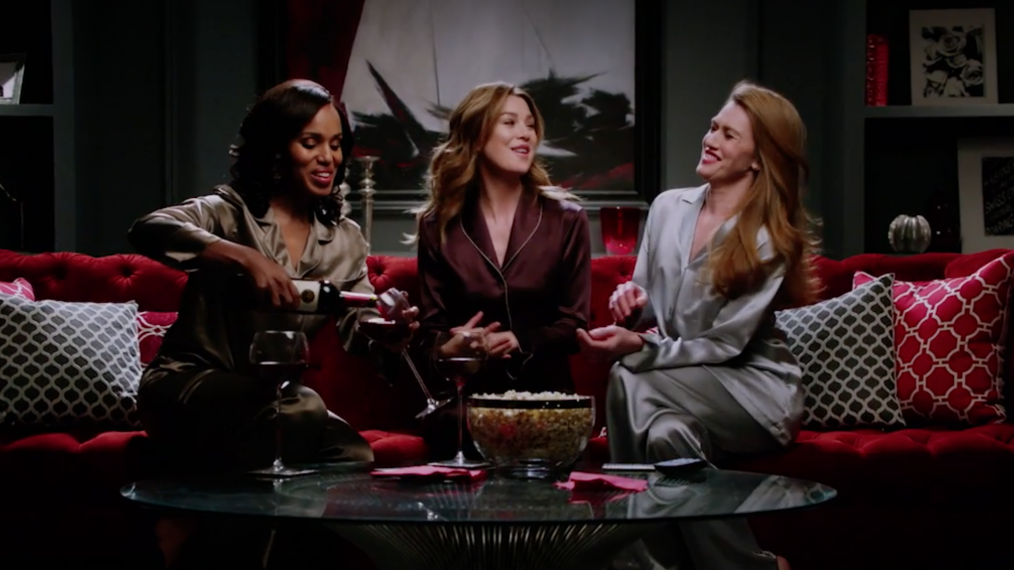 The TGIT party has been going strong ever since Scandal returned to ABC's Thursday night lineup in January but with How To Get Away With Murder wrapping up its third season tonight, the network is beginning to tout the second season return of the newest Shonda Rhimes series, The Catch.
The Catch, the series about a detective (Mireille Enos) who falls for a con artist (Peter Krause), is the new kid on the Thursday night block, and, in a promo premiering tonight on ABC, Grey's Anatomy's Ellen Pompeo and Scandal's Kerry Washington pour another glass of wine and welcome Enos to TGIT.
See Also
We'll be getting more TGIT during the 2017-18 television season.
Check out the new TGIT promo here:
The new lineup of Grey's Anatomy, Scandal and The Catch kicks off March 9 on ABC.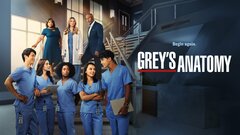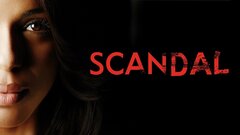 Scandal
where to stream