Fashion Face-Off: 'black-ish''s Zoey Johnson vs. 'A Different World''s Denise Huxtable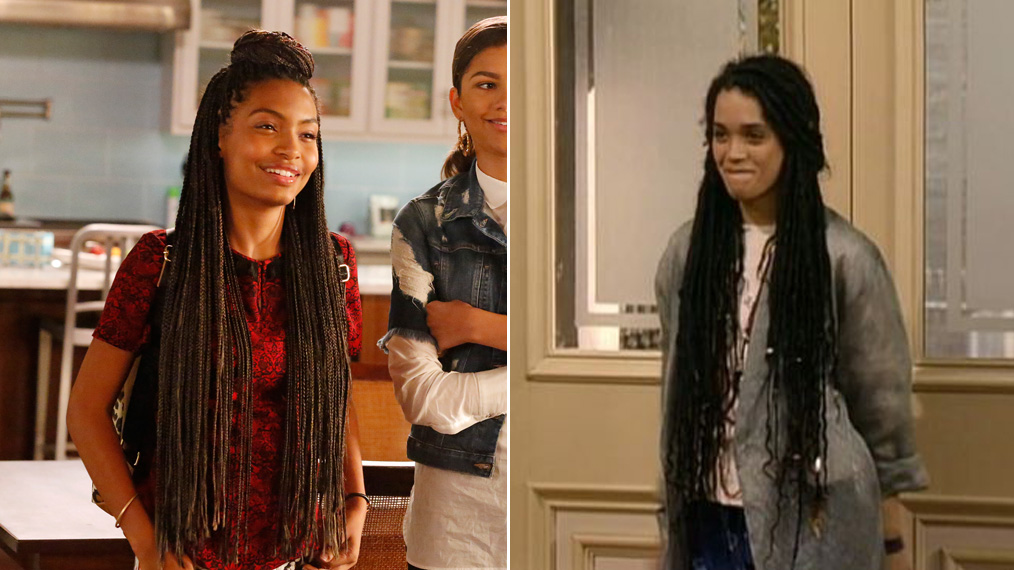 It's not so different a world, is it? ABC is developing a black-ish spin-off that follows eldest Johnson daughter, Zoey (Yara Shahidi), off to college. And, if you're thinking, "That sounds just like The Cosby Show spin-off A Different World, which followed Denise Huxtable (Lisa Bonet) off to college," then, well, duh.
Yet, the similarities between Zoey and predecessor Denise don't end with their travails in higher learning; or with their well-to-do African American families; or their stunning good looks. Both girls are the teen style icons of their time and—quite surprisingly, considering their shows take place years apart—have donned quite a few of the same looks.
But who wore them better? We break it down in the gallery above.