7 Oscar-Nominated Actors Who Are Also TV Stars
This year's crop of Academy Awards nominees include several former TV stars who vaulted to the big screen and never looked back. Among them: Denzel Washington, Michelle Williams and Ryan Gosling (yes, Gosling — have you forgotten his star-making turn as the ancient Greek hero with the floppy Backstreet Boys 'do in 1998's Young Hercules?). But these days, the border between film and TV is much more permeable, as evidenced by these Oscar hopefuls who don't see the small screen as slumming it.
Ruth Negga, Best Actress nominee, Loving
The chameleon-like Ruth Negga plays a gentle-hearted yet, steely African-American woman in Loving who, with her white husband, challenges Virginia's miscegenation laws in the 1950s. Mildred Loving has one thing in common with Preacher's Tulip O'Hare—that steel, of both heart and weaponry. The Irish-Ethiopian actress plays the assassin ex of titular preacher, Jesse Custer (Dominic Cooper), in AMC's riotous adaptation of the bloody supernatural cult comic book, and she'll back for the second season later this year.
Mahershala Ali, Best Supporting Actor nominee, Moonlight
Moonlight has been a breakout moment 16 years in the making for Mahershala Ali, nominated for his stereotype-busting turn as a drug dealer who accepts and mentors a young gay boy. Procedural fans may remember him from the first season of NBC's Crossing Jordan, and he co-starred in USA's The 4400, HBO's Treme and SyFy's Alphas before landing the juicy role of Remy Danton, Washington D.C. fixer with a soul, on Netflix's House of Cards. He also impressed last year as coiled gangster Cornell "Cottonmouth" Stokes in Marvel's Luke Cage on Netflix.
See Also
The 89th Annual Academy Awards will be held in Los Angeles on Sunday, February 26, and will air on ABC beginning at 8:30/7:30c.
Michael Shannon, Best Supporting Actor nominee, Nocturnal Animals
If glowering was an Olympic sport, Michael Shannon would win all the medals. He may have to settle for an Oscar instead for his mercurial West Texas lawman in the thriller Nocturnal Animals. The role follows Shannon's career of playing troubled, volatile men on the big screen and, notably, on HBO's Boardwalk Empire. He was a proto-Walter White as the deeply religious Prohibition agent-turned-murderer-turned-full-fledged gangster, Nelson Van Alden.
Viola Davis, Best Supporting Actress nominee, Fences
Viola Davis plays a supportive yet long-suffering wife opposite Denzel Washington's frustrated former ballplayer in Fences—a far cry from her hard-charging and occasionally felony-abetting lawyer Annalise Keating on ABC's How To Get Away With Murder. In the 2000s, she starred in two short-lived series, CBS's Century City, a legal drama set in the near future, and ABC's conspiracy thriller Traveler before her film career began to heat up.
Octavia Spencer, Best Supporting Actress nominee, Hidden Figures
Nearly forgotten by history, pioneering African-American NASA mathematician Dorothy Vaughan is brought to life by Octavia Spencer in Hidden Figures. Spencer's career could have suffered the same fate had it not been for her star-making turn in 2011's The Help. Before that, she played a nurse no fewer than a dozen times on TV and in film before snagging a recurring role on ABC's Ugly Betty and starring in Comedy Central's short-lived improv series Halfway Home. Ironically, her big post-Help role came in Fox's one-and-done medical drama Red Band Society—as a nurse.
Nicole Kidman, Best Supporting Actress nominee, Lion
HBO's big-budget miniseries Big Little Lies is perhaps the most potent sign that actors will go where a good script leads them. Nicole Kidman co-stars with fellow Oscar winner Reese Witherspoon and two-time Oscar nominee Laura Dern in this scathing but nuanced look at modern marriage and the ever-raging Mommy Wars in a suburban town full of mega-mansions and playdates. Kidman is nominated for an altogether different kind of mother in Lion — an Australian woman who adopts a young Indian boy tragically separately from his biological family.
Ava DuVernay, Best Documentary Feature nominee, 13th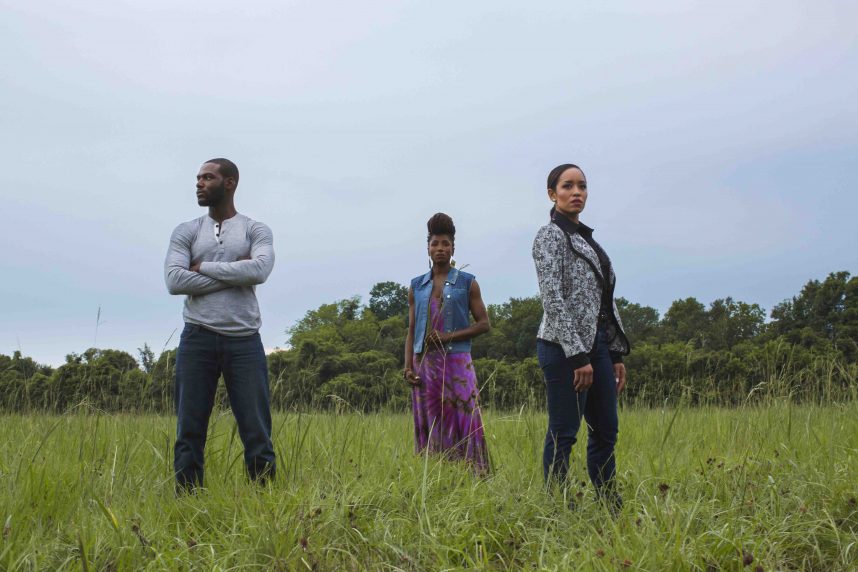 Triple-threat Ava DuVernay directed, co-wrote and produced 13th, a searing examination of the staggeringly high rates of incarceration of African-American men that, she argues, can be seen as a form of state-sanctioned slavery. DuVernay, who also directed 2015's Selma, is the powerhouse behind OWN's Queen Sugar, the Louisiana-set drama about three siblings who inherit their father's sugar cane farm. The critically acclaimed series, which stars Rutina Wesley, Dawn-Lyen Gardner and Kofi Siriboe, was renewed for a second season before its first season premiere in 2016.
The 89th Annual Academy Awards, Sunday, February 26, 8:30/7:30c, ABC