Roush Review: Cranston Goes 'All the Way' as LBJ; AMC's Unholy 'Preacher' Goes Over the Top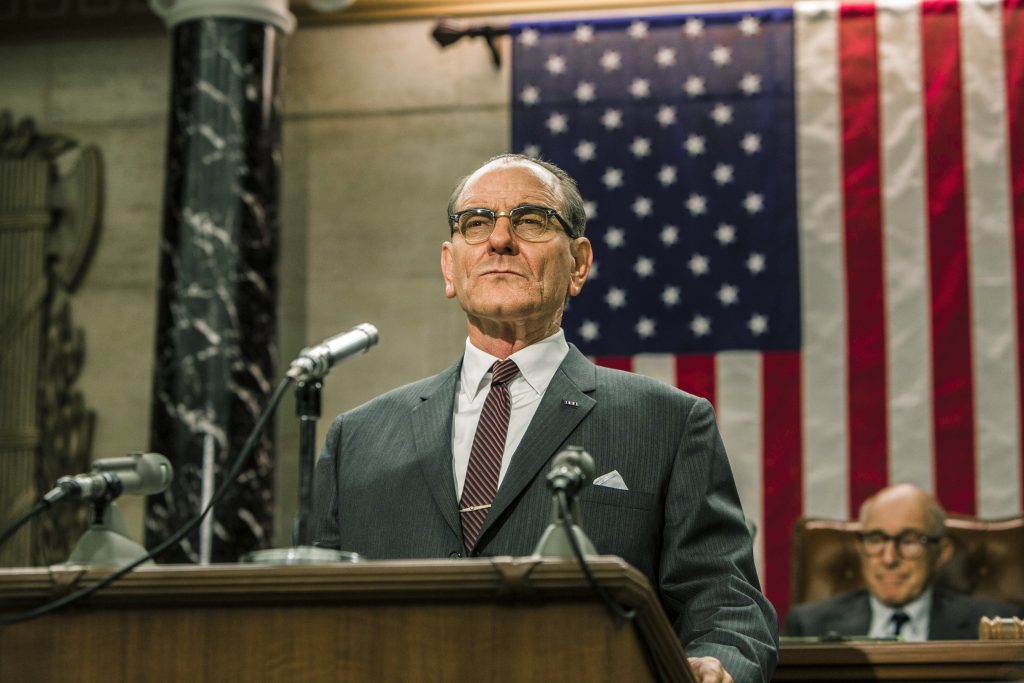 It's another remarkable career transformation for Bryan Cranston, one that earned him a 2014 Tony Award and could add yet another Emmy to his shelf of Breaking Bad accolades. For HBO's stirring docudrama All the Way, Cranston goes beyond a spot-on impersonation, aided by astonishing makeup effects, to channel President Lyndon B. Johnson's outsize personality and authority. He combines a folksy vulgar charm with towering tenacity in this robust adaptation of Robert Schenkkan's Tony-winning docudrama.
"I'm gonna out-Lincoln Lincoln," he boasts—how fitting that Steven Spielberg is among the producers—as LBJ seizes the political capital from JFK's tragic assassination to push through a civil-rights agenda, at the risk of dividing his own party. His bark has actual bite as the irascible leader of the free world fights for every vote, president acting as pugilist, enraging his Dixiecrat mentor, Sen. Richard Russell (a tremendous Frank Langella), while withstanding the skepticism of activist leader Martin Luther King, Jr. (Anthony Mackie).
More Roush Reviews: See What Matt Thinks About Other Shows
The drama might have even more impact if it had limited its focus to the passage of the Civil Rights Act and left his re-election campaign to a sequel. And while the question "What does Lyndon Johnson really want?" hovers over this grand spectacle of ruthless and passionate horse-trading, we might have been spared seeing the great man admit in a rare and maudlin moment of reflection, "What I want is great solace, a little love, that's all I want." He's more believable and better company when commanding the bully pulpit, hanging up on power players like the FBI's J. Edgar Hoover, or using his idealistic but hapless sidekick Hubert Humphrey (an almost unrecognizable Bradley Whitford) as a punching bag.
"There's no place for nice in a knife fight," he concedes, making you wonder what LBJ might make of the current no-holds-barred campaign for the office he held so perilously dear.
IRREVERENTLY YOURS: Enter the chapel of All Saints Congregational at your own risk. This small-town Texas church's scruffy and lackadaisical pastor, Jesse Cutler (Dominic Cooper), has just been possessed by an otherworldly spirit that seems decidedly other than holy. Jesse now has the power to make unruly locals do his bidding, but after enduring four episodes of AMC's Preacher, an oddball supernatural hodgepodge of cartoonish violence and supernatural shenanigans, I'm not sure even the real J.C. could get me to keep watching.
If there's any gospel truth Preacher cleaves to, it's that self-indulgence may be the greatest blasphemy of all.
High marks, though, for the show's visual style, reflecting its origin in cult graphic comics, and the ability to stage garishly gruesome set pieces, including a chainsaw fight amid the pews between a funky Irish vampire (Joe Gilgun) and two resilient rogue angels (Tom Brooke and Anatol Yusef). Given Preacher's wobbly tone, straddling camp and extreme-to-grotesque action, it's hard to tell where any or all of this mayhem is headed, although there's a suggestion that a road trip may be in the cards.
Let's hope it comes soon. Despite some fun performances—Ruth Negga is a standout as Jesse's kickass ex, Tulip—and a terrific running gag alluding to Tom Cruise's own ill-fated spiritual pursuits, there's a sense in the early going that this Preacher just Fcseems to be spinning his bloody wheels.
All the Way, Saturday, May 21, 8/7c, HBO.
Preacher, Sunday, May 22, 10/9c, AMC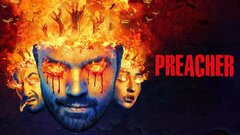 Powered by