Roush Review: Social Satire in 'Big Little Lies,' Legal Theatrics in 'The Good Fight'
An irresistible social satire with a fabulous cast and a killer hook—which kamikaze helicopter parent will meet their maker at a swank fundraiser?—Big Little Lies at first might look like just another indulgent wallow in pretty rich people's problems. It soon goes and cuts deeper, able to switch from slick to dangerously raw in the blink of an eye or the flash of a fist.
Amid the glossy and gossipy comedy of crass class warfare by David E. Kelley, adapting Liane Moriarty's delicious beach read, there's a sinister undercurrent of violence, with troubling accusations of grade school bullying and frightening scenes of domestic abuse within stunning oceanfront homes.
The catalyst for the catty action is the arrival in ritzy Monterey, California, of struggling single-mom outsider Jane (a pensive Shailene Woodley). Her adorable son, Ziggy (Iain Armitage, who, like all the kids here, is terrific) is entering first grade, along with the offspring of more privileged moms and dads, who all appear to be ticking time bombs of secrets and insecurities.
Jane is quickly taken under the wing of two glamorous allies: the enigmatic Celeste (Nicole Kidman at her most ethereal), who's married to the very possessive Perry (True Blood's Alexander Skarsgard); and the snappish, brittle Madeline (a hilariously exasperating Reese Witherspoon), who never met a grudge she couldn't hold—especially against haughty nemesis Renata (Laura Dern). "Feces is never terribly far from Madeline's fan," sighs one observer. And what, you might wonder, goes she have to gripe about, with a husband as tolerant as Ed (Adam Scott) and an ex as hunky as Nathan (James Tupper).
As these parents use their kids as pawns in status-conscious games of one-upmanship, the grown-ups often act more childish than their offspring. But Big Little Lies is not kid stuff. It's sensational entertainment for adults' eyes only.
Big Little Lies, Series Premiere, Sunday, Feb. 19, 9/8c, HBO
---
AFTER ALICIA: From top dog to underdog: that's a great hook for any series. And the emotional stakes couldn't be higher for fallen legal queen bee Diane Lockhart (the fabulous Christine Baranski) as she reinvents herself after a financial scandal in The Good Fight, a splendidly entertaining spinoff of The Good Wife. When she first realizes the extent of her downfall, Diane utters a four-letter epithet you'd never have heard on Wife—a sign that we're now in premium-TV territory. (The pilot episode will simulcast on CBS in a slightly edited version, but new episodes going forward will only be available to subscribers of the CBS All Access streaming service.)
Picking up a year after she slapped Alicia Florrick in Wife's series finale, Diane finds herself just as poleaxed, shunned by the soulless team she used to lead. Humbled by circumstance, she is recruited into a scrappy African-American firm. "You could be our diversity hire," jokes Adrian Boseman (Delroy Lindo), who's nonetheless serious when he idealistically promises her, "You'll be back on the right side of things." She's certainly in great company, joined by the steely cool of Cush Jumbo as Lucca Quinn (a highlight of The Good Wife's final season) and the brash naivety of Rose Leslie (Game of Thrones) as her goddaughter, Maia. Learning the ropes of courtroom procedure in a trial by fire after public disgrace, Maia is the Alicia of this series—and she gets some of the steamiest material as well.
Unfettered by network standards, The Good Fight is as sexy and profane as it needs to be, while retaining the crackling wit and smart sophistication of the original series. Fans may not be thrilled to have to pay for the privilege, but in this case, it might be worth it.
The Good Fight, Series Premiere, Sunday, Feb. 19, 8/7c, CBS and CBS All Access (after Sunday, exclusively on CBS All Access)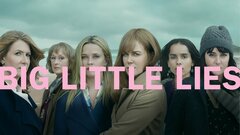 Powered by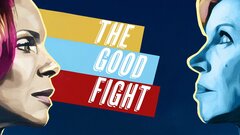 Powered by