Hulu Super Bowl Spot Teases 'The Handmaid's Tale' (VIDEO)
Hulu's first Super Bowl spot for an original series will debut during Sunday's big game. It's a 30-second teaser spot for the streaming service's April series The Handmaid's Tale, based on Margaret Atwood's 1985 dystopian (and some might think prophetic) novel.
RELATED: 11 New Super Bowl 2017 Commercials You Can Watch Right Now (VIDEO)
The Handmaid's Tale is set in Gilead, a totalitarian society in what was formerly part of the United States, which is ruled by a twisted fundamentalist regime that treats women as property of the state.
Elisabeth Moss headlines the series as Offred, and that character's voiceover, which plays a key role in the series, is also spotlighted in this ad, which is titled "My Name Is Offred." Though brief, the spot effectively offers a glimpse into the grimness of life in Gilead, along with the strength of Offred and other Handmaids.
The rest of the terrific cast includes Joseph Fiennes, Yvonne Strahovski, Samira Wiley, Alexis Bledel, Max Minghella, Madeline Brewer, Ann Dowd, and O-T Fagbenle. The Handmaid's Tale is the first collaboration between Hulu and MGM Television, which produced the series.
The Handmaid's Tale, April 26, Hulu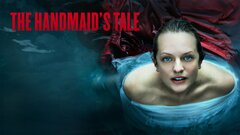 Powered by