Elisabeth Moss on 'The Handmaid's Tale': 'I Do Feel Closer to This Role Than Anything I've Ever Played'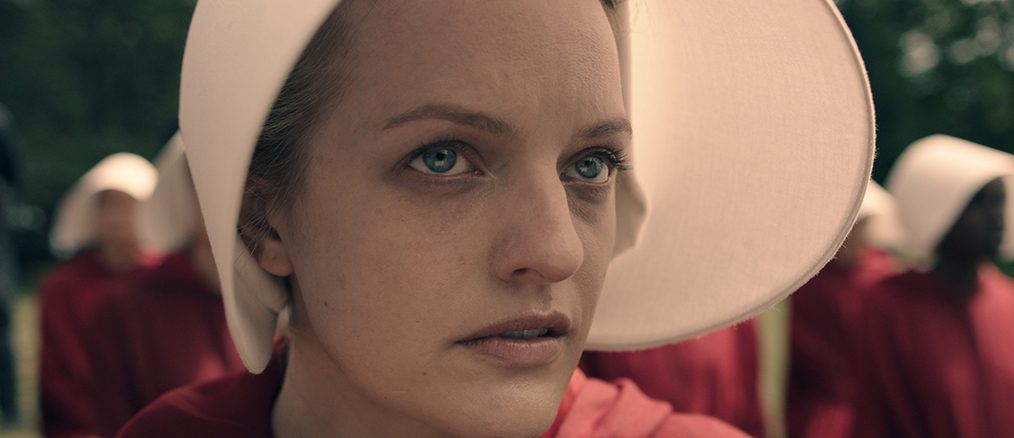 Margaret Atwood's brilliant 1985 dystopian novel The Handmaid's Talehas been made into a feature film, an opera and even a ballet. But the frightening and prescient story may be brought to its most stunning life yet in Hulu's 10-episode series based on the book, if the chill-inducing teaser below is any indication.
Leading the cast is Elisabeth Moss as Offred, the Handmaid of the title. Joining her in bringing the puritanical world of the Republic of Gilead—a militaristic theocracy that has replaced the United States, and where women are viewed as property of the state—to life are Joseph Fiennes, Yvonne Strahovski, Samira Wiley, Alexis Bledel, Max Minghella, Madeline Brewer, Ann Dowd and O.T. Fagbenle.
Atwood's novel, with its themes of men attempting to control women's bodies and reproduction, along with themes of environmental devastation and population issues, has seemed timely and relevant to many readers in the decades since its publication. And our own era, especially in the wake of the recent presidential election, is no exception to people seeing similarities between fiction and reality.
With a small scrum of reporters following the show's panel discussion at the Television Critics Association (TCA) winter press tour, Moss shared how intense an experience filming this show has been in the months since the presidential campaign yielded its surprising result.
"It was definitely perhaps more emotional than I would have anticipated," she said, "or a little too close to home, if you will. I worked the day after the election, and we did a couple of scenes, and actually Joseph [who plays Commander Waterford] had the line that's from the book where he says, "'Better' never means better for everyone. It always means worse for some." I get chills just talking about it. It was very difficult to stand there and hear him say that to me, and play my reaction to that—which obviously was horror—and not feel something more than I think I would have felt otherwise."
Out of her notable roles in series such as Mad Men and Top of the Lake, Moss said that the character of Offred hits closest to home.
"I would never be a copywriter in the '60s," she said. "I would never be a detective. If Gilead happened now, I would be a Handmaid. And that to me is something that I latched onto at the very beginning and found it very affecting. I do feel closer to this role than anything I've ever played."
The Handmaid's Tale, available to stream April 26, Hulu