Ask Matt: Spoiling for a 'Fight,' Oscar Hosting, Killing Off a TV Hero & More
Welcome to the Q&A with TV critic — also known to some TV fans as their "TV therapist" — Matt Roush, who'll try to address whatever you love, loathe, are confused or frustrated or thrilled by in today's vast TV landscape. (We know background music is too loud, but there's always closed-captioning.)
One caution: This is a spoiler-free zone, so we won't be addressing upcoming storylines here unless it's already common knowledge. Please send your questions and comments to [email protected] and follow me on Twitter (@TVGMMattRoush). Look for Ask Matt columns on many Tuesdays and some Fridays.
Another Dose of Good TV?
Question: I just watched the last episode of The Good Fight and hoping the ending has left the possibility of a sequel? Loved this show, the creativity and relevance and acting were intoxicating, and I will miss truly miss it. — Andrea
Matt Roush: You and me both. While I'd welcome a return to the world of The Good Fight and its predecessor The Good Wife, that's 13 seasons of terrific and provocative TV that Robert and Michelle King have gifted us with, and my sense from reading interviews with them in the aftermath of The Good Fight's finale is that for now, they're ready to move on. Not that some spinoff (Marissa and/or Diane in D.C.?) or sequel is out of the question, but it won't happen as quickly as Fight followed Wife.
Is the Wrong Jimmy Hosting?
Question: Why is Jimmy Kimmel hosting the Oscars again??? He has done a horrible job in the past. Why not Jimmy Fallon, who was great, or Tina Fey??? Or honestly anyone BUT Jimmy Kimmel. Or have Ellen do it. The only thing she is doing to earn the salary for her last year is show reruns! — Sandra C
Matt Roush: Have you ever thought about rephrasing this as a Mean Tweet? You might even get it read on air! For the record, Jimmy Fallon (who has successfully hosted the Emmys) has never been an Oscar host — for the primary reason that it's unlikely that an NBC late-night personality would ever get the gig on an awards show that only airs on ABC. And while Jimmy Kimmel is my own preferred late-night flavor these days, I can't say I'm looking forward to his third gig as Oscars host. Not because he's appreciably worse than anyone else, although I pray he doesn't try another "man on the street" stunt, but because this is essentially a no-win job unless you're a brilliant showman like Billy Crystal. Ellen DeGeneres did well her year, and I'm betting she's just as happy not to be tempting fate with a repeat visit. To address your "why" he's doing it again, let's just say that the producers probably didn't have a lot of A-list talent lining up to take the stage.
Saluting a Fallen Team Member
Question: [SEAL Team SPOILER ALERT] While I totally understand that it really wasn't feasible for Max Thieriot to do both SEAL Team and Fire Country, despite what he and others claimed, the way they wrote Clay out was an absolute gut punch and left me devastated. There were enough red flags thrown to know things weren't going to end well, and it was sort of alluding to what happened to Chris Kyle, but to have him essentially killed by a rent-a-cop who seemingly came upon the scene and opened fire without even ATTEMPTING to determine what was going on was so frustrating. Yes, he saved Ben's life, but I almost wish either Ben had been the one to shoot him, or that he died on the battlefield in Mali. What are your thoughts? – Elisa B
Matt Roush: I always assume that producers are facing a hard choice when writing off a core character, especially in high-stakes action series like SEAL Team, where mortality is always front of mind. Our interview with the executive producer acknowledges that killing off Clay was meant to have a shattering and gut-wrenching impact, so if that's how you took it, then they achieved their goal.
Blast from the Past
Question: I only recently watched the original CSI after watching the reboot CSI: Las Vegas last season. One of the characters who annoyed me after a while was senior supervisor Catherine Willows, and while I enjoyed the first season of the reboot, I was dismayed that they brought Willows back. Why do we have to keep bringing back original characters? Can't the show stand on its own with new characters to get to know? — Simone
Matt Roush: Since you didn't articulate what it is about Catherine Willows (or Marg Helgenberger) that annoys you, I'll accept that it's a matter of taste. But for those of us who've watched CSI from the beginning, having original cast members interact with the new team grounds this reboot in a welcome nostalgia for the days when CSI's approach to forensic science and crime-solving still felt innovative, propelling the series to the top of the ratings and laying the groundwork for the deluge of procedurals to come. I feel like CSI: Vegas is honoring its history with these season-long comebacks.
Lost in Translation
Question: I am a fan of FBI and FBI: International, but I sometimes have a problem understanding all the dialogue, especially the international and foreign accents. Is it possible to add subtitles? I do have that capability on some of the Netflix productions. Is it possible to add them to FBI? (I am 83 years old and do not have a serious hearing problem. I just turn up the volume.) — Jackie, Tampa, FL
Matt Roush: At least this isn't a gripe about background music for a change. I suggest that you do what I often do when screening British imports, where the accents also can often seem impenetrable: activate closed-captioning on your TV's settings. (You can disable it for other shows.)
And Finally …
Question: I like Alaska Daily, but why is Hilary Swank's character always in a bad mood? — Ken
Matt Roush: When I started watching this series, I wondered how viewers would take to such an abrasive character as Eileen Fitzgerald, who though well-played by Swank is an extreme example of the archetypal fish out of water. I appreciate the show shining a light on local journalism, and maybe over time Eileen's arrogance and impatience (a New York cliché) will soften, but if Alaska doesn't make it to a second season, I'd say this will be one of the main reasons it didn't break through.
That's all for now. We can't do this without your participation, so please keep sending questions and comments about TV to [email protected] or shoot me a line on Twitter @TVGMMattRoush. (Please include a first name with your question.)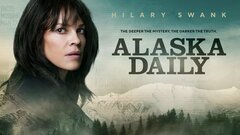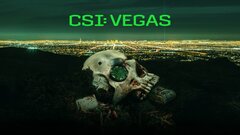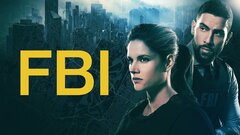 FBI
where to stream