'13 Reasons Why': Which Secrets Will Come Out in the Final Season? (VIDEO)
There's a clock ticking down to graduation… and to possibly all the secrets being outed in the final season of 13 Reasons Why.
"We might have a few problems," Clay (Dylan Minnette) says in the trailer for the 10 episodes dropping on Friday, June 5. But based on the messages on the school walls — "Monty was framed" — the blood, nightmares, violence, fighting, and police presence in the video (below), that's an understatement.
See Also
We're still wondering about a lot, from Bryce's murder to Clay's well-being.
"I look at you, Clay, and I see a kid who's paying a very high price," therapist Dr. Ellman (Gary Sinise) says. "And I don't yet know what for. I suspect it might be for secrets you keep … Are you ready to let those secrets out?" Is anyone? The pressure might be too much.
In Season 3, Monty was framed for Bryce's (Justin Prentice) murder, though it was Alex (Miles Heizer) who was responsible. Will that come out in the final episodes? (The answer is probably yes, knowing this show.)
In the final season, the students of Liberty High School's senior class are getting ready for graduation. But they have other matters on their minds as they must "keep a dangerous secret buried, try to make peace with the past four years, and face final, heartbreaking choices that might alter their lives forever," the logline teases.
The series, created by Brian Yorkey, also stars Alisha Boe, Brandon Flynn, Grace Saif, Christian Navarro, Ross Butler, Devin Druid, Timothy Granaderos, Anne Winters, Deaken Bluman, Tyler Barnhardt, Austin Aaron, Inde Navarrette, RJ Brown, Steven Weber, Brenda Strong, Amy Hargreaves, Josh Hamilton, Mark Pellegrino, and Jan Luis Castellanos.
See Also
Get a peek behind the scenes and at the emotional table read of the Netflix drama.
Scroll down for another look at Season 4.
13 Reasons Why, Fourth and Final Season, Friday, June 5, Netflix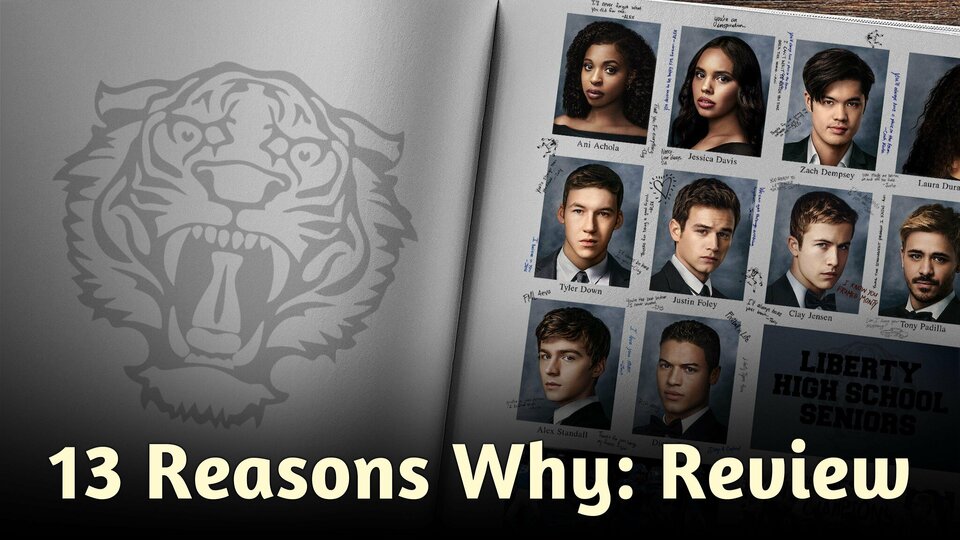 Powered by