'Once Upon A Time': Hyde Has A Warning (VIDEO)
After getting rid of her evil side in last season's Once Upon A Time finale, does Regina (Lana Parrilla) still have the same magical powers to fight off evil? She better find out quick when the town of Storybrooke is taken over by Hyde (Sam Witwer) in the Season 6 premiere.
RELATED: What's Ahead in Season 6 of OUAT
In this preview from Sunday's episode, Hyde faces off against our heroes. Emma (Jennifer Morrison) urges Regina to join her in taking him down as a mysterious airship approaches, with a warning from Hyde regarding its passengers.
Once Upon A Time airs Sundays at 8/7c, ABC.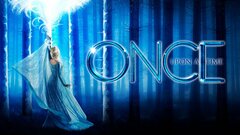 Powered by