'Once Upon a Time': New Residents Throw Storybrooke Into Emotional Turmoil
It's going to be SRO at Granny's Bed and Breakfast! Once Upon a Time vastly expands its character count this season when a horde of refugees from the Land of Untold Stories—including Captain Nemo (Faran Tahir) and the Count of Monte Cristo (Craig Horner)—take up residence in Storybrooke. But this is one immigration problem even Trump can't pretend to solve.
The Land of Untold Stories, ruled by Mr. Hyde (Sam Witwer), of Robert Louis Stevenson fame, is "a mashup of characters, including some from the Enchanted Forest, who don't want their stories to end," says executive producer Edward Kitsis. "Some have hit the pause button on their tales because they fear what the endings might bring, and some are in this land because they were betrayed by certain people our audience knows very well."
RELATED: More Scoop on Fall Shows
This influx of fresh peeps will throw the denizens of Storybrooke into emotional turmoil—old grudges will surface and scores will be settled—and Emma Swan (Jennifer Morrison) is hit so hard she'll end up seeing a shrink. That would be Dr. Archibald Hopper (Raphael Sbarge), aka Jiminy Cricket, but Archie isn't the only doc popping up. We'll also see Dr. Jekyll (Hank Harris), Dr. Frankenstein (David Anders) and Dr. Lydgate (Jonny Coyne), the latter from the short-lived OUAT spinoff Once Upon a Time in Wonderland. Cracks Kitsis: "We have so many doctors this season we may need to create another spinoff—Storybrooke General."
Other Season 6 newbies include Aladdin (Deniz Akdeniz), Princess Jasmine (Karen David) and their archnemesis Jafar (Oded Fehr). Cinderella (Jessy Schram) is back, and this time we get to see that famous royal ball. And Morpheus (Giles Matthey), the Greek god of dreams, will help Rumple (Robert Carlyle) connect with his beloved Belle (Emilie de Ravin), who is trapped in a Pandora's box sleeping curse.
RELATED: Once Upon a Time Finale: Lana Parrilla Previews Regina's Return to the Dark Side
The already twisted relationship between Regina (Lana Parrilla) and her bitter half, the Evil Queen, goes off the rails when it's revealed that the Queen retains all of Regina's memories. But Regina's bestie, Emma, is there, in full Savior mode, to pick up the pieces. Emma's man Hook (Colin O'Donoghue) also has his hands full—with a battle of the captains. "It'll be Nemo's submarine versus Hook's Jolly Roger," says Kitsis. "What could possibly go wrong?"
Once Upon a Time, Season Premiere, Sunday, September 25, 8/7c, ABC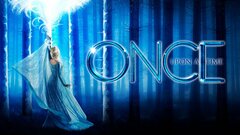 Powered by