On 'Divorce', Both Sides are the Good Guy (and Bad Guy) When a Marriage Ends
If breaking up is hard to do, getting through a divorce is darn near impossible. Or so it goes for Frances (Sarah Jessica Parker) and Robert (Thomas Haden Church) in HBO's Divorce.
After 17 years of marriage, two kids and one near-death experience, the couple decide to call it quits. Well, Frances decides. Robert pukes in a wine glass. The show is a dramatic comedy about everything that happens after that moment—good, bad, funny and sad.
RELATED: Sarah Jessica Parker on Coming Back to HBO in Divorce
"Divorce starts immediately with the split,where two people are already in deep conflict with each other and are taking actions that have real consequences," executive producer Paul Simms says. "Usually, when you watch a show about the difficulties of marriage, you just watch a couple complain and complain, but you know they're never actually going to split up, because then you wouldn't have a television series anymore."
And unlike when you're watching a lesser series, don't expect to take sides between husband and wife. (The pair's friends, played by Molly Shannon, Talia Balsam and Tracy Letts, don't either.) "There are some episodes where Robert is obviously behaving badly, and you could even make the case that he is the villain," Simms says. "Then there are some episodes where Frances is behaving badly and you could say that she's the villain. Neither of them are their best selves throughout the process of getting divorced."
RELATED: Roush Review: On HBO, a Star Returns (in Divorce) and a New Star Is Born (in Insecure)
It's not a surprise that the storytelling is complicated and deep­. It would have to be to bring both Parker and Oscar nominee Church (Sideways) back to series TV for the first time in more than a decade. But make no mistake: Divorce is not just Sex and the City: The Midlife Crisis Years. Sure, it's the same network. Yes, Parker is in it. And yep, she looks very, very pretty. But that's all that the two comedies have in common.
"The prospect of writing for Sarah Jessica Parker is exciting because you've seen her be so good and so funny on that iconic show. You know you can try new things, and she'll be able to do them," Simms says. "But we're obviously not attempting to capture the same Sex and the City character she did before." Case in point: All of Frances's clothes, except for her snow boots, are vintage, as if she's had them since the 1970s. And that's not very Carrie Bradshaw at all now, is it?
Divorce, Premieres October 9, 10/9c, HBO.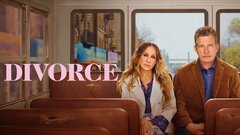 Divorce
where to stream
Powered by