Kaitlyn Bristowe on Why She's Glad She Didn't Do 'DWTS' 5 Years Ago
Kaitlyn Bristowe knows that good things come to those who wait. The reality TV star didn't find lasting romance during the 11th season of The Bachelorette and she wasn't able to compete on Dancing With the Stars the first time an invitation was extended. However, she's now found love with Bachelor Nation's Jason Tartick and she's a contestant on DWTS Season 29, set to debut on Monday.
TV Insider chatted with Bristowe about her path to romance, why she didn't do DWTS the first time she was invited, her current quest for Mirror Ball glory, and starting a family. Read on for the scoop!
Did you watch your episode of The Bachelor: The Greatest Seasons Ever in June?
Kaitlyn Bristowe: Yes, I did. I watched it once by my computer in my room and then again when it actually aired. I enjoyed it!
You have an easygoing demeanor. You're approachable. Have people told you that?
Thank you for saying that. Yes, it's one of the biggest compliments I've received. People have told me that. It's nice to hear because I'm just being myself.
Personal questions feel more fair game with reality TV dating series than not. Are you comfortable talking about your personal life?
I am. I've just always been an open book. I think that's helped me [in this world]. You can't really be an extremely private person and be on a show like The Bachelor or The Bachelorette.
On your season of The Bachelorette, the men got to choose on the first night between you and Britt Nilsson, and you won. What was that experience like?
It was so hard because it was not like Britt and I were catty with each other. We got along so well. We were also so different from one another so that helped. At first, I was so against it – two women being pitted against one another. Then, I thought about it. I said to myself, 'Well, what show are you on, Kaitlyn? This is The Bachelorette.' Britt was a friend of mine. If they were there for her, then they weren't there for me. Once I sat down with the guys, I thought so many of the could be for me. One of the first things out of my mouth was 'Is Britt OK?' I felt so badly for her, but it was very exciting to be chosen.
Of course, each season has an episode order to fulfill, but how can you "schedule" falling in love? Did you feel you were stretching things out or did you need more time?
That was surprisingly easier than I thought it was going to be. I was naïve to the world of television production. I truly believed the producers wanted what was best for me. Did I keep people I didn't want to because they were good TV? Of course. That's how the show works. I do think being a little bit blind to the process helped me in the long run.
One of The Bachelorette stars told me she knew the first night who she wanted to marry. Do you think women make their decisions more quickly than men do?
Yes. I think women have good intuition. On night one, I think you know who you connect with the most. In some ways, you go with your gut feelings and you're hoping [the one you ultimately choose] is the person you hope you think they are. But you don't get a chance to learn everything about them. You don't see them in their everyday lives. You're in this bubble.
You were almost on Dancing With the Stars before but you said that Bachelorette creator/executive producer Mike Fleiss blocked it. What happened?
I didn't even know how the process went. I was offered Dancing With the Stars after I came off The Bachelorette. But, again, I was naïve and didn't understand how the TV world worked. I didn't know I had to ask if I could do this, but I was still under contract from The Bachelorette. I was so excited to be asked. Then, a few days before the casting was announced, [the producers] said, 'You're still under contract and we'd like you to focus on your relationship. You can't do Dancing With the Stars.'
Bummer.
That's an understatement and certainly how I felt at the time. It wouldn't have been a good time for me to have done the show. I suffered [from] a little depression after [The Bachelorette]. I was emotionally drained. You know the person you're engaged to, but you don't even know his phone number! But it was best to focus on the relationship and not jump into another TV show right away.
What kind of dance background do you have?
My mom was a professional ballerina. I started dancing when I was three years old. I quit for a while and got back into taking jazz, tap, and contemporary when I was around 12. I thought this is what I want to do with my career. I moved to Vancouver after high school and danced with a company and I did some cheerleading there. Around the age of 24, I gave up on dancing. That's why this opportunity is so exciting. I'm thrilled. Dancing is a huge passion.
This season will be so different – no group dances, no audience… how does that feel?
I didn't experience doing the show the other way so I really don't know any differently. It'd be a bonus to have an audience, but I'm just happy to be there. I'm taking advice from past [Bachelor Nation] contestants. They've said, 'Just enjoy every minute.'
You have 1.8 million Instagram followers. What would you like to do next with your platform?
Instagram was a new thing when I did the show. It was tough to navigate in that people started offering me money that I'd never seen before to post [their product]. But had I ever used it? The paycheck can be really good, but I had to think about what I wanted in terms of having a brand with longevity.
I've created my own [wine] line. I have a scrunchie line coming out. I have a podcast. I love dancing. I've been writing songs in Nashville. I want to be as true to myself as possible and keep growing and being authentic and build a community of women. I've been writing songs in Nashville. I released a single, "If I'm Being Honest." I had it sitting there and I thought I'll just release it and whoever follows me might hear it. It actually went to No. 2 on iTunes – right under Justin Bieber.
Do you want to do scripted work? TV? Broadway?
My jaw just dropped. I'm obsessed with Broadway. I had an opportunity to do Broadway a few years ago and I hosted a Christmas show on which I got to sing and perform with the cast for eight weeks. It was a highlight of my life. I know that you can have a family and a career, but what's next for me on the "vision board" is to have a family and start that chapter in my life.
Why is your boyfriend, Jason Tartick, the one?
He's a mystery. I think that's what's so intriguing. I'm both confused and intrigued by him. Plus, he's charming.
Are there any charities you're involved with?
Yes. Over the years, I've worked with the Covenant House. I've been with them for five years. The only other Canadian star of The Bachelorette, Jillian Harris, worked with them so, they reached out to me. I talked to Jillian and learned that the people at Covenant House are such incredible people, who work with homeless youth. The organization opened my eyes to what people's stories are and how we can help.
What advice would you give to someone who is thinking of going on The Bachelor or The Bachelorette?
Make sure you have a thick skin because you're opening yourself up to a lot of people developing opinions about you. Be as authentic as possible. You want people who are watching to love you, but you just have to go in there and be yourself. I used to be skeptical thinking there's no way that people could get their heart broken that badly. Truthfully, I went on to build a brand and have an opportunity. I've always been honest. When I got there, I thought, 'Oh, this [finding someone] could really work out.' I started to believe in the process.
What advice do you have for people who feel their lives are on hold due to COVID-19?
I would say try to understand your resilience as a human being because of what you're going through now. Think about how what's happening now is going to make you stronger later in life. This is something we haven't gone through before. You can still draw up a blueprint of what you want in life.
I was 26 [and at a crossroads] asking myself, 'What am I going to do with my life?' I felt lost and thought things were over. Now, I'm 35 and I'm living my dream life which includes being on Dancing With the Stars. You just never know what's ahead. You have to roll with the punches and take the good with the bad and be proud of yourself for being so resilient.
Dancing With the Stars, Season 29 Premiere, Monday, September 14, 8/7c, ABC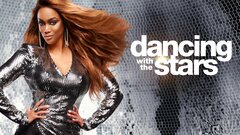 Powered by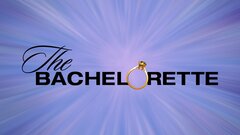 Powered by