We're Worried About Hippolyta in 'Lovecraft Country'
[Warning: The below contains MAJOR spoilers for Lovecraft Country Season 1, Episode 3, "The Holy Ghost."]
If you haven't tuned into HBO's riveting new sci-fi drama Lovecraft Country, it's probably better to catch up because we're about to delve into theory territory.
See Also
HBO's stylish supernatural allegory takes its heroes on a road trip through 1950s Jim Crow America, with detours into pulp-fiction horrors.
Based on Matt Ruff's book of the same name, the series is set in Jim Crow-era America. But alongside the racist monsters found in that particular time period, the characters at the center of this tale must also deal with the terrifying creatures ripped from the pages of iconic horror writer H.P. Lovecraft's stories. In the series' latest installment, protagonist Atticus (Jonathan Majors) was left to help friend Leti (Jurnee Smollett) when she discovered a new home she purchased was haunted by the spirits of Black victims who were experimented on by the house's former owner.
As bloodied specters haunted The Winthrop House's halls, more weird happenings were going down on the periphery, particularly with Atticus's aunt Hippolyta (Aunjanue Ellis). When "The Holy Ghost" begins, Hippolyta is distraught over the loss of her husband George (Courtney B. Vance), who perished during a quest to find his brother Montrose (Michael Kenneth Williams) with Atticus and Leti in Ardham, Massachusetts.
Tearing pages from his copy of Dracula certainly is an intriguing response to her grief, but that's not the most unusual occurrence surrounding Hippolyta in this episode. Hippolyta attends a party that Leti throws at The Winthrop House, which is situated in a predominately white neighborhood. While there, her daughter Diana (Jada Harris) plays with an Ouija board with some other kids, but as the spirit exchange brings her father George's name into the mix, Hippolyta goes searching for her.
See Also
The HBO series encountered its first fatality in Sunday's episode.
As she calls for Diana (aka Dee) at the foot of the attic ladder, Hippolyta's attention is shifted to the room across the way where a door opens on its own. When she walks over to investigate and discovers a golden orrery (a scientific model of the solar system), the astronomy enthusiast is drawn in. The scene cuts away and the next time we see Hippolyta she's back downstairs with the other party guests. We can't help but feel something is missing from this plot.
Throughout the episode, Hippolyta stresses over the details of her husband's death, worrying that Atticus and Montrose aren't telling the whole truth and, well, they aren't. However, the first sign that something has happened to Hippolyta after that encounter with the orrery comes when Montrose visits her and they have a discussion about the dearly departed George.
Clearly looking for answers, she presses Montrose for details and gets loud over his lack of information. Upon closer inspection of the window behind Hippolyta, time suddenly speeds up as people on the street zoom by at an irregular pace. This manipulation of time is alluded to in the Ouiji board scene (remember when the background music drastically slowed down?) perhaps hinting at some strange things to come.
Another clue comes later on in the episode when a group of white neighbors enters Leti's house in hopes of harming or running off her and any other dwellers. When they arrive at the room which once held the orrery, the table it sat on is now empty. Whether that means Hippolyta took the orrery or not remains uncertain, but as the episode concluded and viewers learned that The Winthrop House was sold to Leti by a realtor being directed by Christina Braithwhite (Abbey Lee), a witch who Atticus, Leti and George encountered at Ardham, our suspicions are at an all-time high.
See Also
The actor also shares what he loves about the HBO drama's adrenaline rush and finally acting opposite Michael K. Williams.
Did something happen to Hippolyta and does she know more than she's letting on? Was the orrery even real, or could it instead be a figment created by the Braithwhites to pull her in? We'll be investigating as Lovecraft Country continues on HBO.
Lovecraft Country, Sundays, 9/8c, HBO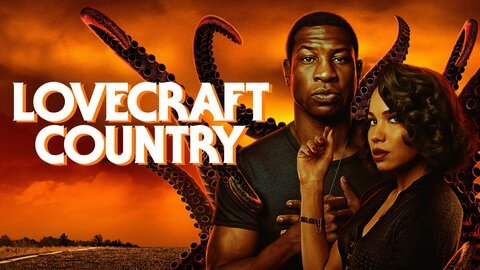 Powered by