Worth Watching: NBC's Got 'Talent' and 'Dance,' Hannah Gadsby's Second Act, Diane Sawyer Ponders 'Our New Reality'
A selective critical checklist of notable Tuesday TV:
America's Got Talent (8/7c, NBC): Modern Family's Sofia Vergara joins the panel for the 15th season of the top-rated summer competition, bringing yet another exotic accent to the judges' table alongside Simon Cowell, Heidi Klum and Howie Mandel. Terry Crews (Brooklyn Nine-Nine) returns as host, introducing new variety acts — good, bad and outrageous — vying for a $1 million prize. Will any in the first night of auditions be worthy of a Golden Buzzer?
More talent of the terpsichorean variety will be on display in the fourth-season premiere of NBC's World of Dance (10/9c), in which producer-judge Jennifer Lopez, joined by Derek Hough and NE-YO, surprise contestants right off the bat by ambushing them in a warehouse where they thought they were showing up to audition for producers. Instead, they're launched right into the "Qualifier" round in front of the celebrity judges. Hope they warmed up first.
Hannah Gadsby: Douglas (streaming on Netflix): "I no longer believe that I am falling short of expectations," says Hannah Gadbsy. "I believe it is those expectations that are falling short of my humanity." Not a typical punch line, but as she proved in her genre-busting stand-up sensation Nanette, the Australian wit Gadsby is as much monologist as comedian. In her second special, named after her dog (because why not), she takes special aim at misogyny going back to the Renaissance. Whatever you expect from a comedy special, Gadsby delivers the unexpected.
Our New Reality: A Diane Sawyer Special (9/8c, ABC): The former anchor looks back at the last few months of the pandemic in a timely prime-time special, interviewing scientists seeking a vaccine, front-line health-care professionals and "essential" workers trying to get us through this crisis. Our New Reality also questions where we go next, as the nation slowly — or, depending on geography, not so slowly — eases restrictions in a desire to get back to whatever the new "normal" will be in a post-COVID-19 world.
ABC News also presents a new summer docuseries, The Genetic Detective (10/9c), introducing genetic genealogist CeCe Moore, who'd be right at home on a CSI reboot. With her team from DNA tech company Parabon NanoLabs, Moore assists police departments by using crime-scene DNA to trace a suspect's family tree and uncover their identity. In the premiere, she works her first cold case for a Seattle sheriff's office, seeking genetic clues to solve the 1987 double murder of a couple who disappeared after a ferry trip from Vancouver and were found murdered miles apart.
Inside Tuesday TV: The mass shooting at the Tree of Life Synagogue in Pittsburgh is seen as emblematic of a global wave of bigotry and violence against Jews in the 90-minute PBS documentary Viral: Antisemitism in Four Mutations (9/8c, check local listings at pbs.org). The special also looks at anti-Semitic movements in Hungary, France and England… HBO's Real Sports with Bryant Gumbel (10/9c) tackles the impact of the pandemic on professional sports and explores what it will take to restart the various franchises, with Gumbel leading a virtual roundtable including players' association chiefs from the NFL, NBA and MLB. In another segment, correspondent Jon Frankel interviews current and former players of the Korean Baseball Organization and public health experts to see if and how the KBO's recent return to play ball could influence Major League Baseball going forward… Trey (Tracy Morgan) has a bad feeling that Carl (JB Smoove) is cheating on his mom (Anna Maria Horsford) on TBS's The Last O.G. (10:30/9:30c). How will he go about catching this jerk in the act? Probably the wrong way.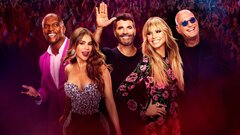 Powered by