'The Last O.G.': Tracy Morgan Reflects on How Far He's Come
Tracy Morgan is back in primetime on The Last O.G.! Now recovered from the 2014 car crash that left him in a coma with a traumatic brain injury, the 30 Rock vet has not only forgiven the driver ("You have to pray for that strength") but turned the experience into this unexpectedly kindhearted comedy.
As Tray Barker, Morgan is a Brooklyn hustler who gets a second shot at living right after serving 15 years for dealing. Here, the star and executive producer opens up about Tray's path and why people mean more than paychecks.
Did you ever think it was all over for you?
Never. I fought hard to come out of that coma and gave it everything I had, because my daughter was only 11 months old. Tray Barker in this show gets a second chance because I got one.
Life is very different for him after 15 years.
Oh, yeah—the gentrification of Brooklyn, he's got kids he didn't know he had….You know, if Tray had still been out there selling drugs [with] his girl being pregnant, he might have taken her down a wrong road. Everything's for a reason.
Girls Trip star Tiffany Haddish plays Tray's ex, who has a new guy and a successful career. Did you realize she was about to blow up when you were shooting?
No. One movie don't make you explode. She's been consistent, [working at it] over 15 years. I tell her to stay low, keep working and growing.
Both you and Tray came up in Brooklyn. Who was your last original gangsta?
His name was Carl—80 years old back in '87. I used to bring him soup. I'll never forget, he said, "You'll never make money with people who just want to get money. You want to make money with people who want to get money with you. That way, the love is always there."
The Last O.G., Series Premieres, Tuesday, April 3, 10:30/9:30c, TBS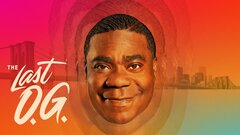 Powered by