Why Hades Is Instantly 'Once Upon a Time''s Best Character
Spoiler alert! Don't reader further if you haven't watched the midseason premiere of Once Upon a Time.
There was a lot to look forward to on Sunday night's milestone 100th episode of Once Upon a Time. Not only did the midseason premiere kick off a new journey for our heroes into the Underworld, but it brought back beaucoup de characters of yesteryear. As expected, Cora (Barbara Hershey) and Regina's father (Tony Perez) packed the most emotional punch, but showrunners Adam Horowitz and Edward Kitsis gave fans the sweet surprise returns of David's twin, Prince James (Josh Dallas), and a handsy Jiminy Cricket. And the less said about how much we weeped over Neal's (Michael Raymond-James) opening scene with Emma (Jennifer Morrison), the better.
But what we didn't see coming was just how quickly Greg Germann would steal the show as our villain du jour, Hades. In the episode's final three short minutes, he gave us the season's best scene yet.
PHOTOS: Here's How Once Upon a Time Cast Celebrated the 100th Episode
While our heroes began a plan for Operation Firebird, Cora headed down—way down—in the library elevator. It seemed like maybe Maleficent was about to make a return, but instead we were met by a mysterious man (Germann) lounging in the center of five colored river-like things. All you foot fetishists surely rejoiced, as he sat regally with a glass of red wine while a servant cleaned his toenails or something. Paging Tarantino—what exactly was that?
Anyways, he bantered for a bit with Cora about violins and clocks before revealing that he would not stand for any more souls leaving his domain. With a flick of his glass, he served up "the perfect punishment," transforming her garb from business casual chic into dirty poor people clothes. "Look at that, a Miller's daughter once again. Hurry now, Cora, you have flour to deliver," he quipped with the cool calculation of a Real Housewife. "That's what they do at mills, isn't it? I never paid much attention. It seems like such dull work."
VIDEO: Captain Hook and Robin Hood Joke Around on the Red Carpet
After sending Cora on her way, the man shook his head—like a beautiful, bitchy stallion—and revealed Hades' trademark blue flames. Boom. Cut to credits.
It seems Horowitz and Kitsis have a winner on their hands. If Germann was able to evoke this much excitement in just one scene, imagine what's in store for the rest of the season. Actually, you don't have to—because TV Insider has the scoop!
"Greg was able to take this character and play the menace, play the humor, but also find a real sadness and pain at his core which is driving him, which is something that we're really excited to explore," Horowitz told us last month. "What we didn't want to do is just make a one-dimensional villain. With all of our villains, we try to find a really understandable emotional damage that drives them. I think Greg was able to access something really, really emotional and interesting."
In the next episode, Hades' Disney co-stars Hercules and Meg will make their debut. They had better bring their A-game because it's looking very likely that for once, we'll be rooting for the bad guy.
Once Upon a Time, Sundays, 8/7c, ABC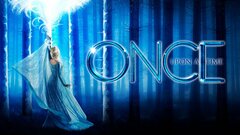 Powered by