Kato Kaelin Talks 'Celebrity Big Brother' Eviction & Changing Perceptions
Team "Tomato" alliance was squashed on Celebrity Big Brother when Kato Kaelin had to leave Tom Green, becoming the latest celebrity evicted during Season 2. Known as that houseguest during the O.J. Simpson murder trial, the 59-year-old left with his head held high.
He believes he surprised those who might have underestimated him early on in the game. Shortly after being shown the door, the jovial Kaelin took the stand for some Brother Q&A.
Did you have any trepidation about being the show and putting yourself out there?
Kato Kaelin: It was the best thing to happen to me. People had their opinion of me. They didn't know who I really was. It's like when you're going to say you're going to have raw fish sushi. You aren't sure about it. Then you taste it, and say, "Hey, this is pretty good."
My opportunity was to have a chance to show people what I was about. Hopefully, I made you laugh and smile. I always tell people, "Forget what you heard. Recognize what you see." I think that came across, at least from what the response has been. CBS and Big Brother are such a top shelf organization. They were so kind. I'm thankful for the opportunity. I'm not being a brown nose because it's true. I'm very happy.
Everyone knows about your background and history. Were the houseguests a little standoffish at first?
It was incredible. Some you walk in and don't know who the people are. Like Dina Lohan thought I was some surfer. I said, "Oh no, I only surf the web." You go and tell who you are, but everyone was so open and kind. The hate didn't start until after the first eviction. Then it was like, game on baby! I don't think people thought I was funny. Tom Green was going, "You are so funny." So, we are probably going to do some comedy gigs together.
You weren't even picked for the first competition. Did that motivate you more to do well in this competition?
Natalie [Eva Marie] looked at each other and said, "Oh no, we didn't even get picked for the dodgeball team." Then it turned out to be the best thing that could have happened. We ended up being safe. I used that to my advantage. Plus, had I done that first competition they could see, "Hey, he is coordinated. This is not good for us."
Nobody knew what my ability could be until I started hanging on that rockin' wall hall of fame. That was so hard, but I lasted over an hour and 20 minutes. They saw I had endurance and discipline. Then I became a threat.
You had that interaction with Tamar Braxton about questioning her cleanliness in the house. How was that moving forward? Was there any improvement in your eyes?
We're all cleaning up, and she says right there, "I don't do cleaning. I'm not going to clean up." In my head I thought, "Are you serious?" This is a team thing. For everybody else, I thought she should have never said that because it would get her knocked off immediately. She basically admitted not being a team player. It was everywhere. Cheese, basil, shrimp, shells, everything. I thought that would be a compete red flag for her.
Nobody cared. She is still there, and I'm not. I don't want to be sour grapes, but by the way there were sour grapes on the floor too. Good for her. She played it well. I think she will be out this week with Ricky [Williams].
You heard the news Tom won the HOH. When I left, Tom won the HOH. He will get down to the final four now because He is going to knock out Ricky. He is going to breakup the people that live together in Lolo [Jones], Ricky, Tamar and Natalie. Once you do that, one of them will be evicted. All the power goes to Tom. Wait until you see people kiss his you-know-what.
You think Tom is going to win and go all the way?
Tom is in the final four, for sure. It will be Dina [Lohan], Tom, Kandi [Burruss] and whoever goes to his side. He is for sure in the top four. If you saw me, the last thing I said when I got evicted was, "Win this one brother." He said he will.
I've got a feeling. We were seriously 100 percent loyal to one another. We had each other's back. We had our handshake from day one. Tom was going to be the first one out. I told him I was going to win the veto, and he was out of trouble. I kept my word. That made our bond even stronger. It's following suit.
You mention following suit. How many poker tips did you give while you were in the house?
I would say everyone is going to walk out of that house with a gambling addiction. I don't know if that is good. I taught them every variation of every poker game there is to learn. I don't know who I will stay in touch with after the game. It might just be Tom and probably Dina because she laughed at every one of my jokes. That made me feel good. She is the girl from high school who takes a test and goes, "Hey, look at me." And she would burst out laughing.
What did you learn about yourself from this experience? What did you get out of it?
Stay loyal to a friend you are going to have forever. I feel I'm taking away a really great friendship. I'm taking away how to read people. Tom felt I was too trusting of people. I said. "Yeah. You're right." I'm hating the fact he said I couldn't trust people.
I just have to be more cautious because where I'm from, Milwaukee, everyone is really friendly. People do stuff behind your back, but it is a game. I understand that. I'm still not going to change and give people the benefit of the doubt all the time. If you can't trust, you're going to be a really unhappy person.
Almost 25 years ago the O.J. Simpson trial was getting ready to begin. You see how social media can be for just Big Brother. What kind of impact do you think that would have had if social media was around back in 1994 or 1995?
I just think the phones would blow up constantly. We would be inundated. You think how TV has changed over the last 25 years. It would be these millions and millions of followers that I would have. A lot of hate and love.
That's a great question. I don't even know going back what it would have been like. I know it would have been insane with the amount of people that would have followed. I knew CBS knew me and thought about that because all the items they gave me was trial size…I'm kidding, folks. Trial size.
What's next for you?
I'm the MC and on my third year for Wizard World Comic Con. I travel with all the actors from Marvel movies. DC comics. Right before the show started, I was in New Orleans, where I interviewed Jason Momoa, Aquaman. I head to Portland in a week for the next one.
I sold a little true crime TV show. We'll see if that gets on-air. If it makes it look for a show called Wrong Place, Wrong Time. You can figure it out from there what that's about.
Life is right now is the year of the Boar. I am the year of the boar, the pig. It has been the great 2019 start. No complaints. I was basically born of tragedy. People know me from a tragedy. But I tell people, "Behold the life-force that is Kato Kaelin. Baby, I'm on fire and going to make your life better."
Celebrity Big Brother next airs Thursday, February 7, 9/8c, CBS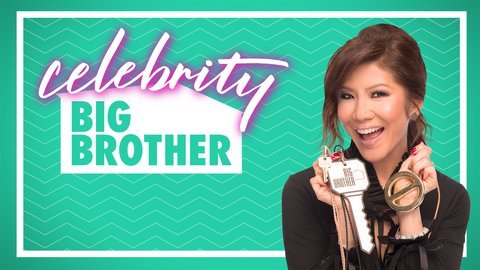 Powered by