John Legend's 'Legendary Christmas,' 'Vikings' Returns, Conan Goes to Japan
A critical checklist of notable Wednesday TV:
A Legendary Christmas with John and Chrissy (10/9c, NBC): It's good to be an EGOT (shorthand for Emmy, Grammy, Oscar, Tony winner), and John Legend is clearly having a ball — having achieved the rare feat with last spring's Jesus Christ Superstar Live in Concert, in which he starred and executive produced. With a new Christmas CD (A Legendary Christmas) to promote, he rode in last week's Macy's Thanksgiving Day Parade and is one of the performers in NBC's live Christmas in Rockefeller Center tree-lighting extravaganza (8/7c), alongside the likes of Diana Ross, Tony Bennett, Diana Krall, Brett Eldridge, Martina McBride and Kellie Pickler.
To top it off, he and wife Chrissy Teigen host a merrily cornball holiday special, in the tradition of those '60s-'70s variety specials in which the likes of Andy Williams would welcome the Osmond family into their "homes" for song, dance and (in this case canned) laughter. With ironic winks to the audience at home, Legend greets famous friends including Stevie Wonder and Zach Galifianakis (in a Santa suit), while Chrissy in the kitchen is "entertained" by a pushy Kris Jenner. If you're not in on the joke, it could put you in a saccharine coma.
Vikings (10/9c, History): The war rages on as the fifth season of the tumultuous 9th-century saga resumes, with vengeful Ivan the Boneless (Alex Høgh Anderson) having triumphed over former queen Lagertha (Katheryn Winnick) and her allies. Enter Duke Rollo (Clive Standen), older brother of late king Ragnar, to stir more disruption in the combative stronghold of Kattegat.
Conan Without Borders: Japan (10/9c, TBS): Marking the 10th time the late-night host has gone abroad for a prime-time special, Conan O'Brien finds much to satirize, and to love, in the Land of the Rising Sun. He visits Conan Town, a village named after an anime detective, takes an etiquette lesson and, in a first, rents an entire family.
Inside Wednesday TV: With the tribe now evenly split between "Davids" and "Goliaths," CBS's Survivor (8/7c) doubles up with a two-hour episode, featuring the always emotional reading of letters from home… Nev Schulman is auditioning potential co-hosts in a new season of MTV's Catfish: The TV Show (9/8), starting with Jane Carrey (daughter of Jim). They help a guy named Mike who's crushing on Joey, a broke mechanic he met on Grindr… Recrimination and emotional angst are among the items on the menu in ABC's A Million Little Things (10/9c) when Regina (Christina Moses) and Delilah (Stephanie Szostak) host a tasting party for their friends at their soon-to-open restaurant. Gary (James Roday) seizes the occasion to once again try to shame Maggie (Allison Miller) into seeking treatment for her cancer.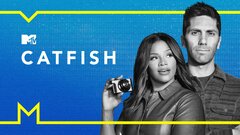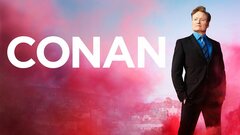 Conan
where to stream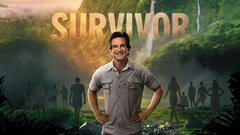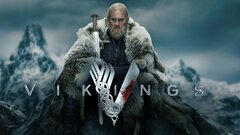 Vikings
where to stream