Stephen Amell, Grant Gustin & Melissa Benoist Tease What to Expect in 'Elseworlds'
Together, they've battled aliens and taken down Nazis from Earth-X — the darkest world in the infinite multiverse. Now, The CW's courageous DC Comics heroes are in for something entirely different.
Crossovers within the Arrowverse (named for the very first DC-based show in The CW's stable, Arrow) began in 2014 with "Flash vs. Arrow," and since then, the annual mashup has typically brought in season-high ratings for the shows involved and launched new series as well. This year's "Elseworlds" is the fifth multi-episode crossover, and it is going really out there with a switcheroo storyline that spans three nights on The Flash, Arrow and Supergirl. (The previous episodes of each show feature puzzling events that drive the action into the crossover.)
Although the story doesn't include the DC's Legends of Tomorrow time travelers this go-round, Oliver Queen/Green Arrow (Stephen Amell), Barry Allen/The Flash (Grant Gustin) and Kara Danvers/Supergirl (Melissa Benoist) will have plenty of help. It's a good thing this core trio plays well together, because Arrow consulting producer Marc Guggenheim, who is spearheading the three-parter, confirms it will have a long-lasting impact. "This lays the groundwork for next year's crossover," he says. Here's what you need to know.
Role Reversal
Inspired by DC Comics' Elseworlds imprint, which featured stand-alone tales set outside of comic book continuity, the story kicks off on The Flash with two heroes waking up in the other's life. Barry is now in Star City, where everyone thinks he's Oliver Queen, while the real Oliver is in Central City, where he's somehow become Barry Allen. The Flash's Candice Patton (she plays Iris West-Allen) helped Amell channel his peppier "inner Barry" for the opening scene. "I was nervous," the actor says, "but if I'm going to be the Flash, I had to embrace the characteristics that make him who he is!" After the men realize that even their own teams don't believe their claims, Amell says, "They need to find their way to another Earth and see if someone else recognizes them as Oliver and Barry, and not vice versa." Off to Kara's world!
Heroes Unite!
On Earth-38, home of Benoist's Supergirl, their Kryptonian buddy gets to work on figuring out how to undo the swap. (We're still in the first hour, people!) "She's the only one who sees them as they see themselves," the actress explains. Of course, this crisis cuts into her family time — Tyler Hoechlin reprises his role as Superman, and he's bringing Elizabeth Tulloch (Grimm) along as Lois Lane. "It was so fun to add that portion of Clark Kent's life to the story and see another side of him," says Hoechlin of Lane's debut, adding that the iconic pair's "very strong" relationship gets the thumbs-up from Clark's cousin, Kara.
We'll also meet legendary DC Comics entity the Monitor (LaMonica Garrett of Designated Survivor), an alien tasked with overseeing the multiverse, who Guggenheim hints may have a hand in the Barry-Oliver anachronism: "He sets in motion the events of the crossover, but I wouldn't call him directly responsible." While the producer admits the Monitor "exists beyond good and evil," the cosmic being will cause problems. He might also be involved in an Earth-changing move that brings back The Flash's John Wesley Shipp — but not as Barry's late father. Instead, Shipp will suit up as the speedster Barry Allen he played on CBS's original The Flash back in 1990.
Next Up To Bat
In the Arrow hour, a clue leads the heroes to Gotham City for viewers' first peek at Batman's metropolis and the much-heralded arrival of Ruby Rose (Orange Is the New Black) as Batwoman, aka Kate Kane. "She gets the most epic introduction," promises Amell… although the idea is to give fans just a tantalizing tease of the character (a possible spinoff is in the works). "You don't get every bit of Kate and every bit of Batwoman," says Rose, whose lesbian vigilante has enough on her plate protecting Gotham solo (the Dark Knight has mysteriously vanished) without having to deal with the new do-gooders. "Obviously she's going to help them, but it's kind of an inconvenience," Rose adds with a laugh.
Bad Company
While there is no overarching nemesis, there are some not-so-friendly faces. Jeremy Davies (Lost) drops in as the mad Dr. John Deegan at Gotham's Arkham Asylum, which also houses Psycho-Pirate (Bob Frazer), a DC Comics heel known to wreak havoc for the Flash. Cassandra Jean Amell (Stephen's wife) is showing up as Nora Fries, so it's likely we'll at least hear about her horrible hubby, Mr. Freeze. But perhaps the most mind-blowing villain is a black-clad version of Superman from a dark corner of the multiverse, set to throw down with anyone in his path. (Fingers crossed this showdown culminates in the grand finale Supergirl hour.) "There's a lot of fighting," says Hoechlin. "I mean, I fight myself, I fight everybody!"
Still, the crossover is not all biff-bang-pow. "This year has been the most fun one to film," Benoist says. "My favorite moments were with Grant and Stephen doing comedic scenes — and there are quite a few of them." Green Arrow getting goofy? This multiverse really is something else!
The Flash, Sunday, Dec. 9, 8/7c, The CW
Arrow, Monday, Dec. 10, 8/7c, The CW
Supergirl, Tuesday Dec. 11, 8/7c, The CW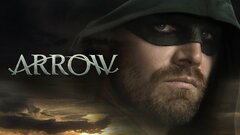 Arrow
where to stream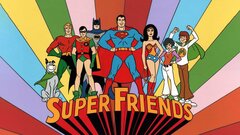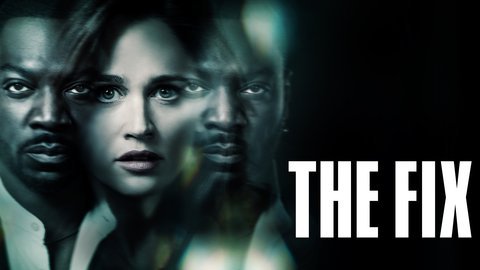 The Fix
where to stream