'The Real' Cast Sends Love to Tamera Mowry-Housley After Her Niece Dies in Mass Shooting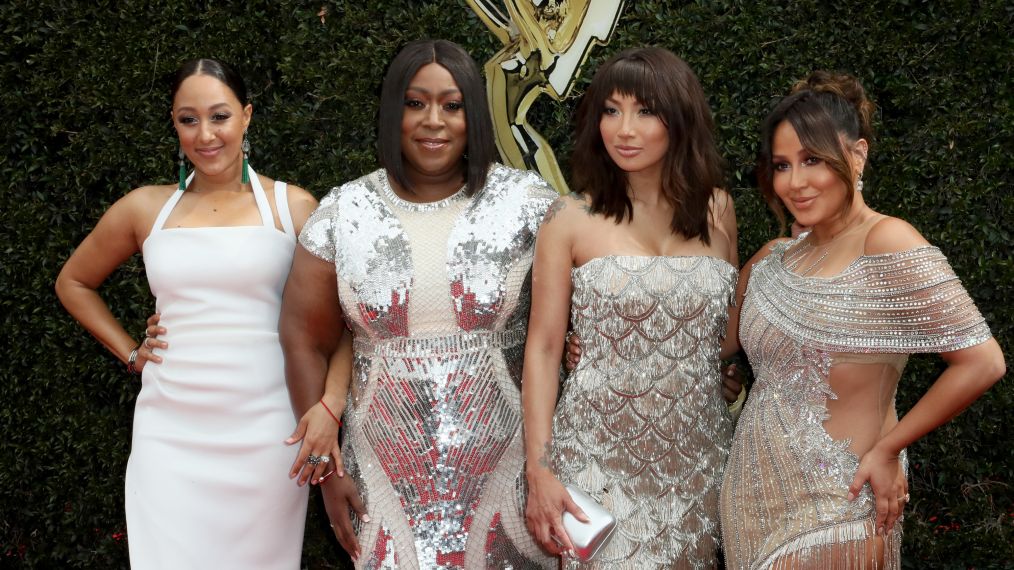 The Real co-host and actress Tamera Mowry-Housley is leaning on her friends, family, and co-workers in the wake of the death of her niece, Alaina Housley. She was one of the 12 victims in the mass shooting at the Borderline Bar & Grill in Thousands Oak, California on Wednesday night.
Mowry-Housley confirmed the 18-year-old was killed in the tragedy on Thursday afternoon after hours of searching for information about the Pepperdine University student.
The Sister, Sister star's husband, Adam Housley, posted a tribute to his niece writing, "My sweet, sweet…Alaina. Oh how I miss you. Oh how I miss u. #heartbroken"
Meanwhile, Mowry-Housley's co-hosts offered their condolences on social media. Loni Love wrote, "Unfortunately, Alaina was one of the victims in the mass shooting.. please keep The Housley's in your prayers at this time," she wrote. "Positive thoughts and prayers to all the families right now waiting to hear about their loved ones from the #borderlinemassshooting."
And fellow colleague Jeannie Mai posted, "I will never forget the sound of my friend's despair, how her cries amplified the anguish surrounding every family of the 12 victims murdered," while Adrienne Bailon Houghton asked for positive wishes and prayers on her Instagram story.
The Fox daytime show also released a statement about the tragic killing. "The Real is heartbroken for the victims of the senseless tragedy in Thousand Oaks, which included Alaina Housley, the niece of Tamera and Adam Housley," the post reads.
"We send prayers and strength to all the victims' families and their community as well as our gratitude to the first responders. We send all our love and our deepest condolences to the Housleys, our family, during this difficult time."
— The Real (@TheRealDaytime) November 8, 2018
And Tamera's twin sister, Tia Mowry, posted various messages including:
And wrote, "Our sweet Alaina. We are broken. Our hearts are broken. We love you."
Since the tragedy took place, law enforcement officials have confirmed the identity of the shooter as 28-year-old Ian David Long, a Marine Corps veteran. He reportedly killed himself at the scene.