Damon Wayans Jr. Talks His Dad's Return to Comedy in 'Happy Together' Guest Spot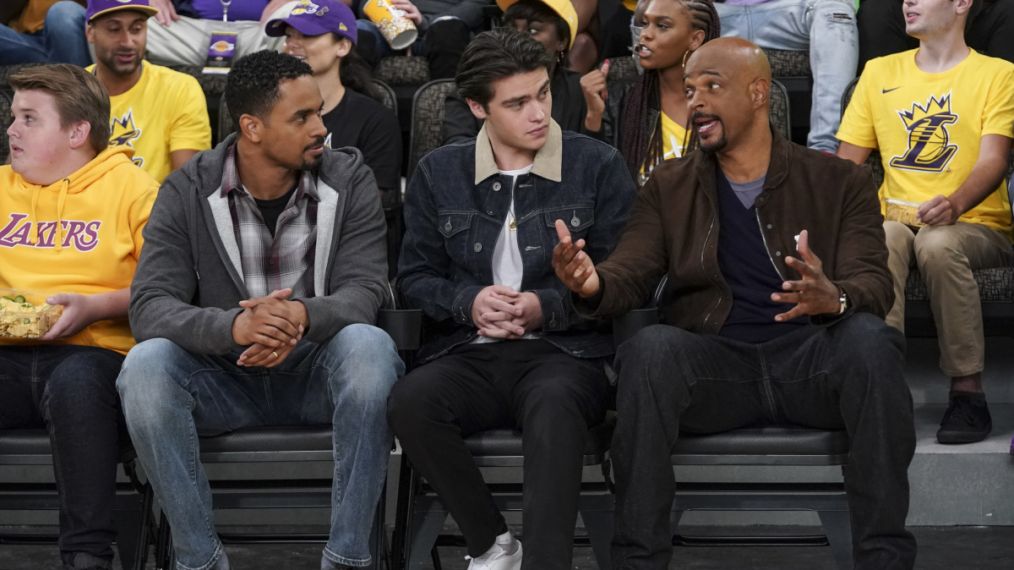 The apple doesn't fall too far from the tree in the Wayans family.
Almost everyone who bears the last time is involved in the entertainment industry, and two of those people just also happen to be father and son.
Damon Wayans is currently starring in the Fox cop dramedy, Lethal Weapon, while Damon Wayans Jr. (New Girl) is headlining the new CBS sitcom, Happy Together.
On Monday night's episode, art mirrors life when the real-life father-son duo will play just that on TV. Wayans Sr. guest stars on the sitcom as Jake's (Wayans Jr.) visiting father.
Wayans Jr. spoke with TV Insider about how the episode came together, the best advice he's ever gotten from his dad, and why no one can keep a secret in this family.
How would you describe Jake's relationship with his father?
Damon Wayans Jr.: He and his dad are best friends. They text and talk all the time. Jake admires his father. But through a series of events within the episode, he realizes that their relationship is actually pretty [surface-level].
Jake finds out that his dad has been holding this secret. It kinda hurts and Jake confronts him about it and they fight a little bit. Then they wind up making up and it's actually an exercise in opening up to each other.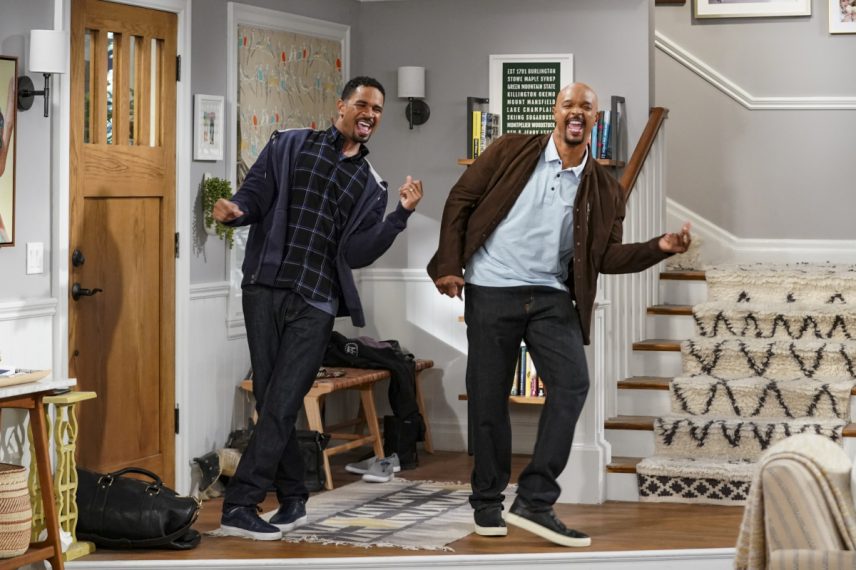 How does it compare to your own relationship with your dad?
My dad's nosy! He finds out everything anyway and we're pretty transparent with each other.
I can't keep anything a secret and vice versa. You know how big our family is, so somebody knows something about everybody. It's like telephone… you hear [news] through that.
Was it your idea to cast your dad or did the producers pitch it?
He had to audition a couple of times. My agent had to talk to his agent… [Laughs]
My dad came by the set when we were shooting the second episode. He really liked it and he hadn't really been on show where he was doing full comedy in a while. He was like, 'I'd like to do an episode or two.' And I was like, 'Oh, I'll let them know.' Then, he came on.
Was there pressure having your dad on set?
My dad shoots Lethal Weapon so he didn't really get to rehearse for [Happy Together]. We usually rehearse Thursday and Friday, shoot a little bit Monday, and then the live show is on Tuesday. He didn't rehearse at all until Tuesday and he just knocked it out the park.
What's the best acting and/or life advice he's given you?
He's always giving me continuous advice. He talks to me like I'm 16 sometimes and I listen like I'm 16, too. [Laughs] He said once, 'Comedy isn't rocket science. Either it's funny or it's not. Don't fake it too much.' Also, 'repetition is key.' He's said standup is the key to remaining funny.
Do you think being funny and comedic timing is a talent you're born with or does it develop?
I think that human beings are capable of pretty much anything. But it definitely helps when you have examples around you [growing up] just teaching you comedic timing, not even intentionally. Our whole family talks in joke form, there's always some type of punch line.
Can you tease any other guest star this season?
I've talked to Jake [Johnson from New Girl] about doing an episode. Wilmer Valderrama might pop in. We're close buddies. We have an episode with Ben Simmons [a NBA player] and he's really fun and really tall.
Who's your dream guest star?
Keith David. I like his voice.
Happy Together, Mondays, 8:30/7:30c, CBS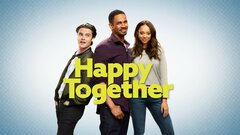 Powered by