'God Friended Me' Sneak Peek: Is Something Brewing Between Miles & Cara? (VIDEO)
In this week's episode of God Friended Me, Miles (Brandon Micheal Hall) will help someone track down a lost love while also finding a spark with someone himself.
As Miles and Cara (Violett Beane) search for the "God" account's latest suggestion — Fliss (Annaleigh Ashford) who is searching for her old boyfriend — the pair discuss love and relationships. And in an exclusive sneak peek, romantic tensions flare between the two as they talk about what it means to fall in love.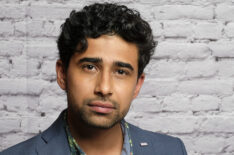 See Also
'[The show] is about this idea of humanity helping humanity,' says the actor.
Miles doesn't think it's immediate, saying "people meet, there's an attraction, and you see what happens." But Cara disagrees, explaining that she was head-over-heels for an ex-boyfriend, just like Fliss, who they're helping.
When Cara reveals that this ex-boyfriend dumped her, his startling reaction may hint at some feelings he's forming for Cara. Judge for yourself with the clip below:
God Friended Me, Sundays, 8:30 ET/8 PT, CBS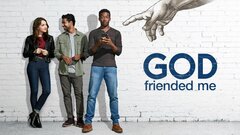 Powered by