'God Friended Me' Star Suraj Sharma on Why This Series Stands Out
So, what would you do?
In CBS' new drama, God Friended Me, a podcaster/atheist Miles Finer (Brandon Micheal Hall) has his world turned upside down when he accepts a friend request on social media from "God," and "unwittingly becomes an agent of change in the lives and destinies of others around him."
Miles, along with his best friend, Rakesh (Suraj Sharma), and new acquaintance, reporter Cara Bloom (Violett Beane), embark on this guided journey, helping strangers and realizing how we're all connected in more complex ways than we first realize.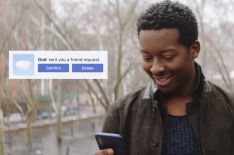 See Also
Plus, he gives a sneak peek at what's to come for protagonist Miles (Brandon Micheal Hall).
TV Insider chatted with Sharma about how this series isn't "preachy" but still delivers a powerful message:
What attracted you to the character?
Suraj Sharma: First of all, I liked the character because he gets to play two parts in this show, in my opinion. He brings comic relief and a lightness to the show and he also helps Miles with the technology and he tries to make rational sense of this crazy, exceptional thing that's going on.
What makes this series stand out?
[The show] is about this idea of humanity helping humanity and 'connectedness.' Right now, religion is a very polarizing subject and it requires conversation without judgement.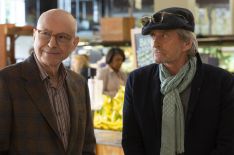 See Also
What to expect from all the new dramas, comedies, reboots, and spinoffs premiering soon.
What do you hope audiences take away from the show?
I think everyone will take away some different. [The show lives in] that space where one begins to understand the commonalities among people whose views are different.
In every episode we are meeting a new character with a completely different life, completely different story, and throughout the episode we start to realize there are similarities, there are things that you find familiar in each other no matter what that person's ideology is or where they're from.
It questions do you need faith in God? Or do you need faith in general as an idea which motivates you to help people.
Will we find out who the God account is?
In my opinion, the God account in this show is more a metaphor for the inspiration one needs to find within themselves [the ability] to help another person. I have no clue who's behind the God account. I think it's some sort of hacker or coder.
Do you think the show highlights how social media can be used for good?
Social media is a double-edge sword — it can make you feel isolated; it sometimes limits your perspective. But it also is a space where millions of opinions and ideas are shared. I feel like in the show we're trying to portray that. Every new person provides a new perspective. [The characters] may not agree agree with it but they try to understand it.
If you got a mysterious request from a God account would you accept it?
I would be so curious, I'd have to accept.
God Friended Me, Sundays, 8/7c, CBS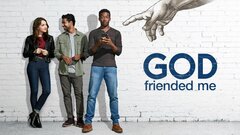 Powered by