Kenan Thompson Jokes Kanye West Held the 'SNL' Cast 'Hostage' (VIDEO)
Fans, viewers, and Saturday Night Live cast members alike were baffled by musical guest Kanye West's closing performance in the Season 44 opener, and SNL's longest-running cast member is speaking out about it.
Kenan Thompson stopped by former SNL cast member Seth Meyer's Late Night to talk about the new season of the sketch comedy series, as well as the much-talked-about premiere. Particularly, the final moments when West took an opportunity to express his political views, wearing a "Make America Great Again" hat.
In the moments after the camera cut, West expressed his controversial views to the audience, as the cast stood behind him uncomfortably.
"We're all entitled to our opinion," Thompson said to Meyers about West's politics, before adding, "I don't know if that's the moment necessarily to hold people hostage like that."
The star also revealed he left the studio ahead of the rapper's diatribe. "I had departed," he said.
See Also
The actor is working on a pilot with Lorne Michaels.
So why did Thompson leave early? He explained he prefers to watch SNL like most viewers — on a TV screen. When Meyers heard this, he asked if the comedian was pleased with his decision. Thompson replied, "For sure. Yes."
Thompson also showed sympathy for his castmates who were up on stage during West's speech. "I felt so bad for those guys, because it's hard to stand there and not be able to, you know, debate somebody who's going to so far against, you know, your personal opinion as well, and just stand there and take it."
See Also
Musical guests include Travis Scott and Paul Simon.
Still, Thompson asserts that he and the rest of the SNL cast are "not there to judge." Watch the full interview below:
Saturday Night Live, Saturdays, 11:30/10:30c, NBC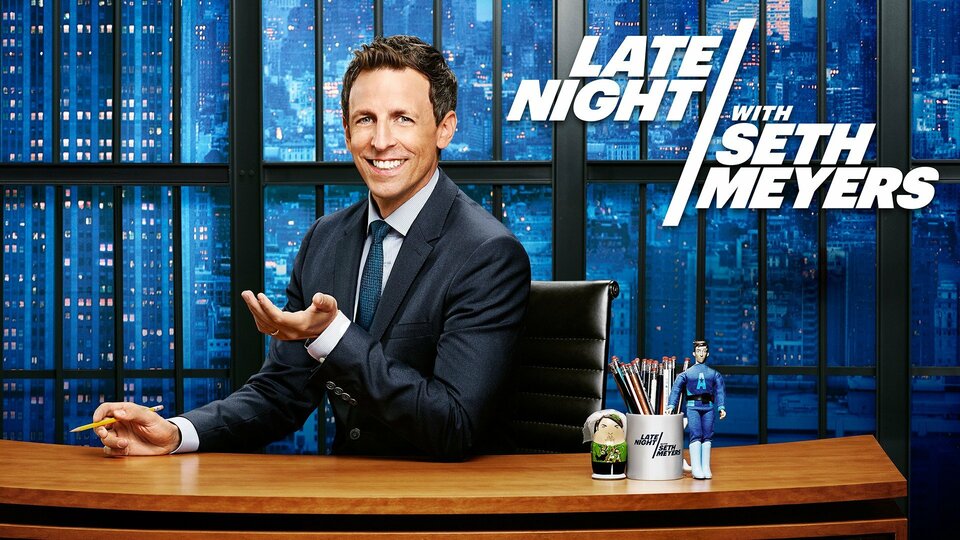 Powered by