On 'The X-Files' Season Finale, It's a Race to Save Mulder
As The X-Files wraps up its six-episode return, Mulder (David Duchovny) is MIA, and Scully (Gillian Anderson) is desperate for answers. Both characters will face unforeseen dangers, but luckily, they will get some help. Tad O'Malley (Joel McHale), last seen in Episode 1, returns to aid Scully, and Special Agent Monica Reyes (Annabeth Gish) also reemerges again since leaving the FBI sometime after Mulder and Scully went on the run in 2002.
RELATED: Has The X-Files Influenced Other Shows? Chris Carter Says…
"She has some key information," Gish shares. "And [in the finale] she sees Scully." For the actress, who joined the Fox series during its eighth season (before becoming a regular in Season 9), working with Anderson again "was so comfortable, so familiar. It was a lovely reunion."
Much of what goes on in the finale is top secret, but newly introduced agents Miller (Robbie Amell) and Einstein (Lauren Ambrose) will be back, as well. "I showed a buddy of mine who is a huge fan of the show one thing, and he won't let me live it down," Amell admits. "The finale will absolutely blow people's minds."
We spoke with Carter directly to learn a little bit more about the dangers in the final hour, what CSM is up to, Doggett's (Robert Patrick) status and more.
The finale is once again diving into the show's mythology. What can you share about "My Struggle II"?
I can tell you it's cutting edge science, genetics. There are two other writers credited on the story. They're both doctors, they're both big X-Files fans. One of them was my science advisor for many years on the show. The other works in public health in Toronto, Canada. They were both very helpful in helping me to track the science that becomes science fiction in Episode 6.
RELATED: 8 Things That Inspired The X-Files Revival
Where are Mulder and Scully in the final hour?
Mulder and Scully are not together. In fact, Scully wants to find out where Mulder is. It becomes a race, not only to find Mulder, but to save Mulder.
The premiere was the only episode where the show addressed their romantic breakup. Since this episode is a bookend to the first hour, will you touch on their romantic relationship?
We touch upon the relationship in the finale, but [because] Mulder and Scully are not together, [there's] really a sense of desperation for both characters. You'll see how protective Mulder is of Scully in the final episode.
So far, the revival has utilized some nontraditional means of telling its stories—flashbacks, daydreams, hallucinations, etc. Is the finale told in a straightforward manner, or will another method be used to tell the entire story?
I can tell you it's a roller coaster that is as exciting as any roller coaster ride you've been on with The X-Files. Both characters' lives are in danger, in interesting and brand new ways.
Last time we saw Tad, he had been discredited. How is he bouncing back from that?
You're going to find Tad regaining his credibility, and on to what may be the biggest case of Scully's life.
Reyes is also returning. What can you say about where she's been since we last saw her?
She reenters the picture in a very interesting way. You're going to find out that while Mulder and Scully have been away from the FBI, so has she, in a way that one might least expect.
She was close with Doggett when we last saw her. Robert Patrick had commitments to Scorpion, so he couldn't return, but is their relationship touched on at all?
Doggett is not mentioned in the episode. We couldn't use Robert, so we didn't want to hearken to a character [who was not there]…we wanted to be mindful of all viewers. Her story actually diverged from his, many years ago, so it wasn't [needed].
Viewers got just the tiniest hint of Cigarette Smoking Man in "My Struggle I," but aside from Mulder's recent drug trip, CSM hasn't been seen since. How will we see him in "My Struggle II"?
The CSM has a very important role in the finale. You will see we go to some length to explain, in a very graphic way, how he survived that missile strike [in the 2002 finale].
His apparent death in the finale was extremely graphic—we saw his skin burn off his skull. Will this explanation top that?
It's graphic in a totally different way.
There was a throwaway line in the premiere about the alien event that was supposed to occur in 2012. Is this something that gets resolved?
It is touched on more fully. Actually, we say, somewhat specifically, what the significance of 2012 was.
.
When the series originally ended in 2002, the final scene showed Mulder and Scully talking in a hotel room—much like they did in the show's pilot. Are there any similar callbacks, either to the 1993 pilot or the 2016 season premiere, in this finale?
It's not exactly like the hotel room scene, but there is a callback to Mulder's house—it's no longer Mulder and Scully's house. What we saw in the first episode, and what we see in the last episode is a very different thing.
The X-Files' season finale airs Monday, Feb. 22, 8/7c, Fox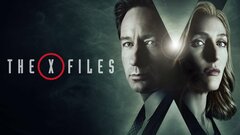 Powered by