Edward Snowden and 7 More Things That Inspired 'The X-Files' Return
Eager to do a little homework before diving into the new episodes of The X-Files? We asked creator Chris Carter for some clues on what to bone up on, as well as a few things that he says inspired this season.
RELATED: Go Deep Inside The X-Files Revival
Edward Snowden
The computer expert and former National Security Agency subcontractor, currently exiled in Russia, leaked top-secret documents that revealed the U.S.'s global surveillance of Internet and phone data. "When we went off the air in 2002, we had almost absolute trust in our government and our representatives to protect us," Carter says. "So many of those powers that we gave them have been abused. The shocking thing to me is how little outcry there is when we find out that they're spying on us. I think it's because millennials freely give up their privacy online now, thinking nothing bad is ever going to happen."
Mycelium Running
The Paul Stamets book, subtitled "How Mushrooms Can Save the World," looks at how certain fungi could be bred to decompose toxic waste, stop viruses and protect humans from nerve gas.
Joel McHale's 2014 White House Correspondents' Dinner speech
"I saw him do that and I thought, 'This is the guy,'" Carter says. "He was great and fearless. He was an easy cast."
Crispr-Cas9
This new genetic technique enables DNA to be easily edited. Those tweaks would then be inherited by the person's offspring, making permanent changes to the human gene pool and potentially altering the nature of humans. In December, a group of scientists called for a moratorium on proceeding with such changes.
RELATED: How to Catch Up on 9 Seasons of X-Files in Just 4 Days
My Struggle
Norwegian author Karl Ove Knausgaard made waves in his native country by examining every sordid detail of his family's life in a six-book series.
Thrive Movement
Led by Foster Gamble, this conspiracy site (and movie) pushes for smaller government. It's a hub that Mulder might frequent, one of many conspiracy sites that Carter researched for the show. "You read them, and every one of them have elements of what I feel are sort of credible theories," he says. "There's a lot of stuff I just discount out of hand, but I'm a skeptic by nature."
New psychedelic drug research
According to The New Yorker, "a renaissance of psychedelic research [is] taking place at several universities in the United States.… Scientists are eager to reconsider the therapeutic potential of these drugs, beginning with psilocybin," which is being used in clinical trials to treat alcohol addiction.
Free energy
A term used in the premiere, and relevant to the show's mythology. Many people believe that a power source exists that can generate low-cost electricity, ending the need for fossil fuels. But conspiracy theorists suggest that the technology is being suppressed.
RELATED: Read an Extended Interview With Gillian Anderson and David Duchovny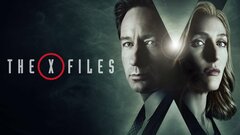 Powered by