'The Resident' Sneak Peek: Conrad & Bell Go Toe-to-Toe Over Money (VIDEO)
Tensions between Dr. Bell (Bruce Greenwood) and Conrad (Matt Czuchry) are at an all-time high in Monday's The Resident.
In an exclusive sneak peek from the episode, titled "The Prince & The Pauper," we see Conrad in budget discussions between the new chairman of the board, his father Marshall Winthrop (Glenn Morshower), and Chastain Park Memorial Hospital's Chief of Surgery Dr. Bell. Needless to say, Conrad and Bell don't see eye-t0-eye..
The episode's title suddenly makes sense as the pair battle it out over finances. "This is a business, not a charity," Bell says to Conrad when he objects to his plans for the budget.
"How much does he make?" Conrad asks his father, putting Bell on the spot. When it's revealed he's making over $1 million salary, Conrad is none-too-pleased.
"Why did Dr. Bell make $1.5 million when the average hospital CEO's salary is $600,000?" he grills, but the answer isn't exactly satisfying. Check out the full clip below to see what he says.
It sounds like this topic will be further explored throughout the episode, as we meet Jenna Dewan's (World of Dance) new character Julian Lynn, a medical device rep pedaling expensive products. Be sure to tune in and see what happens!
The Resident, Mondays, 8/7c, Fox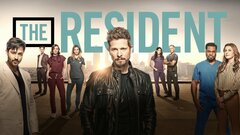 Powered by