6 Behind-the-Scenes Tidbits Revealed at the 'Real Housewives of New York' Tribeca TV Panel
"Be cool. Don't be all, like, uncool." "I'm up here, you're down there." "Jovani!"
A decade of Bravo's Real Housewives of New York has produced a ton of great lines, memorable confrontations, and a surprising amount of camaraderie — all celebrated Sunday with a Tribeca TV Festival panel hosted by executive producer Andy Cohen at Spring Studios. His guests: from the most recent season, Dorinda Medley, Tinsley Mortimer, and Sonja Morgan, plus Housewives executive producer Lisa Shannon.
Along with relentless yet somehow charming plugs for the Sonja Morgan New York fashion line, the hour included these behind-the-scenes tidbits on how this modern-day soap opera all comes together.
On shooting in New York City
Cohen reminded the audience that the show has shot all over the Big Apple, recalling one particularly shocking scene in Season 6 when "Aviva [Drescher] threw her [prosthetic] leg at Le Cirque!" According to Morgan, locals have a love-hate relationship with the series. Sure, a meal may be disrupted, she said, but "they're like, 'F**k my brunch! This is amazing!'" And Medley said she enjoys seeing the response whenever the women walk into a location as a group: "It's almost like people don't realize we're real….They actually went nuts." The reality show has even engendered its own bus tour to visit key locations — and Mortimer confessed she actually hopped aboard one day after being spotted on the street. (She also admitted she doesn't leave home without her fake eyelashes anymore either: "I sleep in them, I wake up in them….")
On how the ladies' infamous tag lines are chosen
"It is one of my favorite processes," said Shannon of coming up with the quippy descriptions that change year to year. (Reminder for the women on the panel: Morgan's was "I'm not just a last name, I'm a legacy," Medley's was "I have a big heart but little patience," and Mortimer's was "Come on, why cook when I can order room service.") Various producers "spitball" them all over a bottle of wine, Shannon noted, adding that it's important to channel each Housewife's personality. "We, like, become them." Sometimes the cast members themselves have suggestions too. As for favorites, the self-promoting Morgan brought down the house while recalling "I have a taste for luxury, and luxury has a taste for me," which was her very first tagline when she joined in Season 3. "I think it's come full circle with my collection."
On the all-important seating for the reunion shows
The typical setup of host Cohen in the center flanked by two couches of three women apiece is carefully thought out. The women with the "bigger" stories of the season sit closest to Cohen, which Medley said was "an honor" but also terrifying in that "Closer to management is closer to the door." As for how couches get divided, "we take into consideration obviously who's not friendly at the moment," revealed Shannon. "And we take into account who will be fighting or conversing with one another across the couches" to avoid shots of women side-by-side facing each other and not the camera. Quieter women get a "louder" neighbor, she added.
On how trip locations are chosen
"There's usually an organic reason to go there," Shannon said of the series' typically dramatic group travels, citing a Season 9 trip to Tequila, Mexico, for Bethenny Frankel's business and Season 10's sojourn to Cartagena, Colombia, a favorite haunt of Mortimer's. (Fun fact: Cohen said Ramona Singer has been calling him "for 10 years" trying to get the cast to Aspen, Colorado.) Regarding the all-important question of who pays, Cohen would only allow, "It's a combination."
On the editing process
"Our editing team is spectacular," praised Shannon, "and it's funny because they're all, for the most part, middle-aged men and grumpy. We have one editor who actually moved to the Berkshires, and he comes back just to edit on the show."
On decisions to let cast members go
Per Cohen: "At the end of every season, we talk to the women about what they have coming up, whether they want to come back, what they see for the future. Then we also look at the show and say, 'How do we want to change the show?' I think that part of the reason that the entire franchise is successful is that it is about the group of women but it's an ensemble show. It's always about, well, what's best for the group? How's it gonna be different? Do we want to continue this conversation? Do we want to pivot into a new conversation?" In a similar vein, when asked whether fans could expect a return from former cast member Jill Zarin, who exited as a full-time Housewife after Season 4, Cohen said, "Never say never!"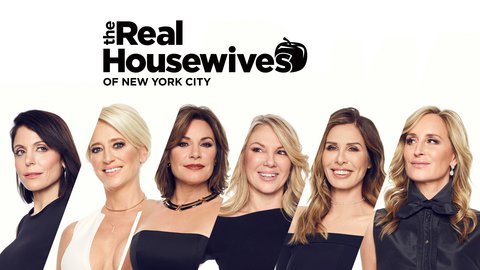 Powered by