'TV Babble Podcast': Henry Winkler Talks Emmy Nominations, Past and Present
It's the most wonderful time of the year for TV fans everywhere — the 2018 Emmys are coming!
The annual award show honoring the greatest in television doesn't happen until Monday (unless you count the Creative Arts Emmys that were handed out last weekend) but we're excited about a number of the nominees, including Henry Winkler.
The television icon, still remembered for his iconic '70s role as Arthur "The Fonz" Fonzarelli on ABC's Happy Days, has never stopped working. Besides the NBC reality travel series Better Late Than Never, he's also Emmy-nominated — in the Outstanding Supporting Actor in a Comedy category — for his role as grandiose acting teacher Gene Cousineau on HBO's freshman sitcom, Barry.
Winkler has yet to win an Emmy, though this acting nomination is his fifth — so is fifth time the charm? We'll find out on next week. In the meantime, West Coast Bureau Chief Jim Halterman sat down with Winkler recently to talk his current nod, his first for playing The Fonz, and what it all means to him.
Also in the podcast, Senior Writer Damian Holbrook led a roundtable with Senior Critic Matt Roush, Staff Editor Eric Andersson and Assistant Editor Emily Aslanian to talk about the biggest Emmy snubs in history. Holbrook also offers up his latest Cheers and Jeers offerings as we move from summer to fall.
Free subscription and download to TV Babble on Itunes and Stitcher. Follow the TV BABBLE PODCAST on Instagram, Twitter and Facebook.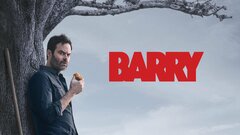 Barry
where to stream
Powered by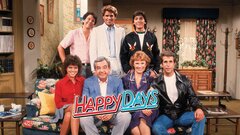 Powered by