Creative Arts Emmy 2018 Winners: EGOT for John Legend, 'Queer Eye' & Anthony Bourdain Win Early Awards
The 2018 Primetime Emmys are swiftly approaching and some of TV's best are already celebrating their early wins.
Creative Arts Emmy Awards took place over the weekend at the Microsoft Theater in Los Angeles and awards given out on Night 1 included Outstanding Guest Actor and Actress (in comedy and drama), Outstanding Television Animated Program, and Outstanding Makeup/Hair styling, and Outstanding Stunt Coordination.
Meanwhile history was made on Night 2 — John Legend became the first black man to become an EGOT winner (Emmy, Grammy, Oscar, Tony), along with Sirs Andrew Lloyd Webber and Tim Rice for Jesus Christ Superstar Live in Concert.
Anthony Bourdain won six posthumous Emmy Awards for his hit CNN travel show Parts Unknown and the Queer Eye reboot took home the golden statue for Outstanding Structured Reality Program.
Make sure to watch the Primetime Emmy Awards on Monday, September 17, on NBC at 8/7c.
Check out the complete list of winner for both nights below:
Night 1
OUTSTANDING GUEST ACTRESS IN A COMEDY SERIES
Tiffany Haddish, Saturday Night Live (NBC)
OUTSTANDING GUEST ACTOR IN A COMEDY SERIES
Katt Williams, Atlanta (FX)
OUTSTANDING GUEST ACTRESS IN A DRAMA SERIES
Samira Wiley, The Handmaid's Tale (Hulu)
OUTSTANDING GUEST ACTOR IN A DRAMA SERIES
Ron Cephas Jones, This Is Us (NBC)
OUTSTANDING TELEVISION MOVIE
USS Callister: Black Mirror (Netflix)
OUTSTANDING CHILDREN'S PROGRAM
The Magical Wand Chase: A Sesame Street Special (HBO)
OUTSTANDING ANIMATED PROGRAM
Rick and Morty (Adult Swim)
OUTSTANDING CHARACTER VOICE-OVER PERFORMANCE
Alex Borstein, Family Guy (Fox)
OUTSTANDING SHORT FORM ANIMATED PROGRAM
Robot Chicken (Adult Swim)
OUTSTANDING INDIVIDUAL ACHIEVEMENT IN ANIMATION (JURIED)
Adventure Time (Cartoon Network)
Hey Arnold! The Jungle Movie (Nickelodeon)
The Number On Great-Grandpa's Arm (HBO)
The Scariest Story Ever: A Mickey Mouse Halloween Spooktacular (Disney Channel)
The Simpsons (Fox)
Steven Universe (Cartoon Network)
OUTSTANDING CASTING FOR A COMEDY SERIES
The Marvelous Mrs. Maisel (Amazon)
OUTSTANDING CASTING FOR A DRAMA SERIES
The Crown (Netflix)
OUTSTANDING CASTING FOR A LIMITED SERIES, MOVIE OR SPECIAL
The Assassination of Gianni Versace: American Crime Story (FX)
OUTSTANDING CINEMATOGRAPHY FOR A MULTI-CAMERA SERIES
Will & Grace (NBC)
OUTSTANDING CINEMATOGRAPHY FOR A SINGLE-CAMERA SERIES (HALF-HOUR)
Atlanta (FX)
OUTSTANDING CINEMATOGRAPHY FOR A SINGLE-CAMERA SERIES (ONE HOUR)
The Crown (Netflix)
OUTSTANDING CINEMATOGRAPHY FOR A LIMITED SERIES OR MOVIE
Genius: Picasso (NatGeo)
OUTSTANDING SINGLE-CAMERA PICTURE EDITING FOR A COMEDY SERIES
The Marvelous Mrs. Maisel (Amazon)
OUTSTANDING MULTI-CAMERA PICTURE EDITING FOR A COMEDY SERIES
Will & Grace (NBC)
OUTSTANDING SINGLE-CAMERA PICTURE EDITING FOR A DRAMA SERIES
The Handmaid's Tale (Hulu)
OUTSTANDING SINGLE-CAMERA PICTURE EDITING FOR A LIMITED SERIES OR MOVIE
USS Callister: Black Mirror (Netflix)
OUTSTANDING MAIN TITLE DESIGN
Counterpart (Starz)
OUTSTANDING ORIGINAL MAIN TITLE THEME MUSIC
Godless (Netflix)
OUTSTANDING MUSIC COMPOSITION FOR A SERIES (ORIGINAL DRAMATIC SCORE)
Game of Thrones (HBO)
OUTSTANDING MUSIC COMPOSITION FOR A LIMITED SERIES, MOVIE OR SPECIAL (ORIGINAL DRAMATIC SCORE)
March of the Penguins 2: The Next Step (Hulu)
OUTSTANDING MUSIC SUPERVISION
The Marvelous Mrs. Maisel (Amazon)
OUTSTANDING SOUND EDITING FOR A COMEDY OR DRAMA SERIES (ONE HOUR)
Stranger Things (Netflix)
OUTSTANDING SOUND EDITING FOR A COMEDY OR DRAMA SERIES (HALF-HOUR) AND ANIMATION
Atlanta (FX)
OUTSTANDING SOUND EDITING FOR A LIMITED SERIES, MOVIE OR SPECIAL
USS Callister: Black Mirror (Netflix)
OUTSTANDING SOUND MIXING FOR A COMEDY OR DRAMA SERIES (ONE HOUR)
Game of Thrones (HBO)
OUTSTANDING SOUND MIXING FOR A COMEDY OR DRAMA SERIES (HALF-HOUR) AND ANIMATION
Barry (HBO)
OUTSTANDING SOUND MIXING FOR A LIMITED SERIES OR MOVIE
Genius: Picasso (NatGeo)
OUTSTANDING SPECIAL VISUAL EFFECTS
Game of Thrones (HBO)
OUTSTANDING SPECIAL VISUAL EFFECTS IN A SUPPORTING ROLE
The Alienist (TNT)
OUTSTANDING STUNT COORDINATION FOR A DRAMA SERIES, LIMITED SERIES OR MOVIE
Game of Thrones (HBO)
OUTSTANDING STUNT COORDINATION FOR A COMEDY SERIES OR VARIETY PROGRAM
GLOW (Netflix)
OUTSTANDING PERIOD COSTUMES
The Crown (Netflix)
OUTSTANDING FANTASY/SCI-FI COSTUMES
Game of Thrones (HBO)
OUTSTANDING CONTEMPORARY COSTUMES
The Assassination of Gianni Versace: American Crime Story (FX)
OUTSTANDING MAKEUP FOR A SINGLE-CAMERA SERIES (NON-PROSTHETIC)
Westworld (HBO)
OUTSTANDING PROSTHETIC MAKEUP FOR A SERIES, LIMITED SERIES, MOVIE OR SPECIAL
Game of Thrones (HBO)
OUTSTANDING MAKEUP FOR A LIMITED SERIES OR MOVIE (NON-PROSTHETIC)
The Assassination of Gianni Versace: American Crime Story (FX)
OUTSTANDING HAIRSTYLING FOR A SINGLE-CAMERA SERIES
Westworld (HBO)
OUTSTANDING HAIRSTYLING FOR A LIMITED SERIES OR MOVIE
The Assassination of Gianni Versace: American Crime Story (FX)
OUTSTANDING PRODUCTION DESIGN FOR A NARRATIVE PERIOD OR FANTASY PROGRAM (ONE HOUR OR MORE)
Game of Thrones (HBO)
OUTSTANDING PRODUCTION DESIGN FOR A NARRATIVE CONTEMPORARY PROGRAM (ONE HOUR OR MORE)
The Handmaid's Tale (Hulu)
OUTSTANDING PRODUCTION DESIGN FOR A NARRATIVE PROGRAM (HALF-HOUR OR LESS)
GLOW (Netflix)
OUTSTANDING SHORT FORM COMEDY OR DRAMA SERIES
James Corden's Next James Corden (CBS on Snapchat)
OUTSTANDING ACTOR IN A SHORT FORM COMEDY OR DRAMA SERIES
James Corden, James Corden's Next James Corden (CBS on Snapchat)
OUTSTANDING ACTRESS IN A SHORT FORM COMEDY OR DRAMA SERIES
Christina Pickles, Break a Hip (Vimeo)
OUTSTANDING CREATIVE ACHIEVEMENT IN INTERACTIVE MEDIA WITHIN A SCRIPTED PROGRAM
Westworld (HBO)
OUTSTANDING ORIGINAL INTERACTIVE PROGRAM
NASA JPL: Cassini's Grand Finale (YouTube)
OUTSTANDING COMMERCIAL
The Talk: P&G – My Black Is Beautiful (CBS)
NIGHT 2
OUTSTANDING STRUCTURED REALITY PROGRAM
Queer Eye (Netflix)
OUTSTANDING UNSTRUCTURED REALITY PROGRAM
United Shades Of America With W. Kamau Bell (CNN)
OUTSTANDING HOST FOR A REALITY OR REALITY-COMPETITION PROGRAM
RuPaul, RuPaul's Drag Race (VH1)
OUTSTANDING DOCUMENTARY OR NONFICTION SERIES
Wild Wild Country (Netflix)
OUTSTANDING DOCUMENTARY OR NONFICTION SPECIAL
The Zen Diaries Of Garry Shandling (HBO)
OUTSTANDING VARIETY SPECIAL (LIVE)
Jesus Christ Superstar Live in Concert (NBC)
OUTSTANDING VARIETY SPECIAL (PRE-RECORDED)
Dave Chappelle: Equanimity (Netflix)
OUTSTANDING INFORMATIONAL SERIES OR SPECIAL
Anthony Bourdain: Parts Unknown (CNN)
OUTSTANDING INTERACTIVE PROGRAM
Last Week Tonight With John Oliver (HBO)
OUTSTANDING CREATIVE ACHIEVEMENT IN INTERACTIVE MEDIA WITHIN AN UNSCRIPTED PROGRAM
Conan Without Borders (TBS)
OUTSTANDING SHORT FORM NONFICTION OR REALITY SERIES
Anthony Bourdain: Explore Parts Unknown (CNN.com)
OUTSTANDING SHORT FORM VARIETY SERIES
Carpool Karaoke: The Series (Apple Music)
OUTSTANDING DIRECTING FOR A DOCUMENTARY/NONFICTION PROGRAM
Jane (NatGeo)
OUTSTANDING DIRECTING FOR A REALITY PROGRAM
RuPaul's Drag Race (VH1)
OUTSTANDING DIRECTING FOR A VARIETY SERIES
Saturday Night Live (NBC)
OUTSTANDING WRITING FOR A NONFICTION PROGRAM
Anthony Bourdain: Parts Unknown (CNN)
OUTSTANDING WRITING FOR A VARIETY SERIES
Last Week Tonight With John Oliver (HBO)
OUTSTANDING CASTING FOR A REALITY PROGRAM
Queer Eye (Netflix)
OUTSTANDING CHOREOGRAPHY
Mandy Moore, So You Think You Can Dance (Fox)
OUTSTANDING CINEMATOGRAPHY FOR A NONFICTION PROGRAM
Jane (NatGeo)
OUTSTANDING CINEMATOGRAPHY FOR A REALITY PROGRAM
Life Below Zero (NatGeo)
OUTSTANDING COSTUMES FOR VARIETY, NONFICTION OR REALITY PROGRAMMING
RuPaul's Drag Race (VH1)
OUTSTANDING EXCEPTIONAL MERIT IN DOCUMENTARY FILMMAKING
Strong Island (Netflix)
OUTSTANDING HAIRSTYLING FOR A MULTI-CAMERA SERIES OR SPECIAL
RuPaul's Drag Race (VH1)
OUTSTANDING LIGHTING DESIGN/LIGHTING DIRECTION FOR A VARIETY SERIES
Saturday Night Live (NBC)
OUTSTANDING LIGHTING DESIGN/LIGHTING DIRECTION FOR A VARIETY SPECIAL
Jesus Christ Superstar Live in Concert (NBC)
OUTSTANDING MAKEUP FOR A MULTI-CAMERA SERIES OR SPECIAL (NON-PROSTHETIC)
Saturday Night Live (NBC)
OUTSTANDING MUSIC DIRECTION
Tony Bennett: The Library Of Congress Gershwin Prize For Popular Song (PBS)
OUTSTANDING ORIGINAL MUSIC AND LYRICS
"Come Back Barack," Saturday Night Live (NBC)
OUTSTANDING NARRATOR
Sir David Attenborough, Blue Planet II (BBC America)
OUTSTANDING PICTURE EDITING FOR A STRUCTURED OR COMPETITION REALITY PROGRAM
Queer Eye (Netflix)
OUTSTANDING PICTURE EDITING FOR AN UNSTRUCTURED REALITY PROGRAM
United Shades Of America With W. Kamau Bell (CNN)
OUTSTANDING PICTURE EDITING FOR A NONFICTION PROGRAM
Anthony Bourdain: Parts Unknown (CNN)
OUTSTANDING PICTURE EDITING FOR VARIETY PROGRAMMING
Last Week Tonight With John Oliver (HBO)
OUTSTANDING PRODUCTION DESIGN FOR VARIETY, REALITY OR REALITY-COMPETITION SERIES
Saturday Night Live (NBC)
OUTSTANDING PRODUCTION DESIGN FOR VARIETY SPECIAL
Jesus Christ Superstar Live in Concert (NBC)
OUTSTANDING SOUND EDITING FOR A NONFICTION PROGRAM (SINGLE OR MULTI-CAMERA)
Anthony Bourdain: Parts Unknown (CNN)
OUTSTANDING SOUND MIXING FOR A VARIETY SERIES OR SPECIAL
Jesus Christ Superstar Live in Concert (NBC)
OUTSTANDING SOUND MIXING FOR A NONFICTION PROGRAM
Anthony Bourdain: Parts Unknown (CNN)
OUTSTANDING TECHNICAL DIRECTION, CAMERAWORK, VIDEO CONTROL FOR A LIMITED SERIES, MOVIE OR SPECIAL
Jesus Christ Superstar Live in Concert (NBC)
OUTSTANDING TECHNICAL DIRECTION, CAMERAWORK, VIDEO CONTROL FOR A SERIES
Saturday Night Live (NBC)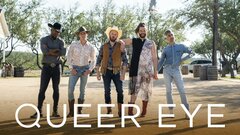 Powered by