'Stand Up to Cancer': EPs on the High-Profile Special's Impact Over 10 Years
It's the 10th anniversary of Stand Up To Cancer and this year's show, airing Friday at 8/7c pretty much everywhere, is bigger than ever.
Of course, there are big names attached to the event and right near the top is Bradley Cooper, who is an executive producer once again. Also, just announced, a plethora of celebrities will also be appearing including Jon Hamm, Jason Bateman, Josh Brolin, Sofia Vergara, Kaley Cuoco, Jesse Tyler Ferguson, Max Greenfield, Winona Ryder, Keanu Reeves, Tracee Ellis Ross, Mark Harmon, Eric Stonestreet and many, many more. There will also be three musical performances during the show – one with Stevie Wonder, Little Big Town and 11-time Grammy nominee/cancer survivor, Charlie Wilson.
See Also
A warped wit sets this series about dangerous romantic obsession apart from Lifetime's usual woman-in-peril melodramas.
Besides watching the show, contributions can be made at StandUpToCancer.org. For donations of $25 or more made online from September 3 to 30, 2018, American Airlines will award 20 AA AAdvantage miles for every dollar donated through the Miles To Stand Up program. MasterCard will also match each dollar donated during the telethon, up to $1 million.
As always, the following networks will be airing the special live: ABC, CBS, FOX, NBC, American Heroes Channel, AT&T Audience Network, Bloomberg TV, Bravo, Destination America, Discovery Family, Discovery Life, E!, EPIX, Escape, ESPNews, Freeform, FS2, FXM, FYI, Galavision, Great American Country, HBO, HBO Latino, ION Television, Jewish Life TV, Laff, Logo, MTV2, Nat Geo Wild, REELZ, Showtime, Smithsonian, Starz, Starz Encore, Starz Encore Espanol, TNT, Univision Puerto Rico and WGN America.
Before the broadcast, TV Insider talked to Lisa Paulson, co-founded and executive producer of Stand Up To Cancer and David Jammy, Done + Dust Productions and telecast executive producer, about the ten years of Stand Up To Cancer and what we can expect this year.
See Also
Let us know what you think of the decision in our poll.
How would you say things have changed, in terms of the fight against cancer in the last ten years since you started Stand Up To Cancer?
Lisa Paulson: There has been just enormous progress in cancer research in that last decade since we started Stand Up. It has really helped bring about important discoveries that are revolutionizing the fight against cancer.
There's also been a see-change in how cancer research gets done, which we are proud of. Prior to the launch of Stand Up, sciences usually worked in silos, so collaboration was really at the core of SUTC, and it was our desire that all of the researches at different institutions and at different disciplines work together on teams to help develop new therapies to get to patients more quickly than had been typical in the past. That type of collaboration approach is much more common now than it was ten years ago. Stand Up to Cancer's research has contributed to FDA approval of five new cancer treatments for really tough-to-treat childhood leukemias, and breast and ovarian, and pancreatic cancers.
I know a lot of this information is presented in the show. How do you go about managing that?
David Jammy: In terms of the show that we built, for us the real challenge is to the information and put it in a format that is entertaining, informative, and just all-engaging television. What we really try and do is take you on a journey, a journey that will make you think, make you cry, make you laugh.
Basically, it's much more than a telethon. A lot of that is about the story telling, a lot of that is about how we get people into the show, whether they be doctors of they be patients, whether they be celebrities. What we try to achieve with the show, it's kind of like what you were saying earlier, it's kind of unfortunate circumstances that virtually everybody has a relatively close link to cancer. That's the one thing that is a great leveler. That's the one thing where it doesn't matter who you are in the world, you're all on equal grounding when we're dealing with this extraordinary disease. And we try and get that human spurt into the hour.
How much money had been raised so far?
Paulson: Since launching 10 years ago, we have raised more than 480 million dollars and 100 percent of the donations received from the public support Stand Up To Cancer's collaborative cancer research, too.
Bradley Cooper is an executive producer for the show. What does he bring to the show?
Paulson: Bradley's actually been involved with Stand Up To Cancer since 2011 and he calls his friends and gets them involved in the show and this year he's been engaged as well. He lost his father to lung cancer many years ago and he's established a foundation in his dad's honor, really focused on patient navigation. What we're doing in the research space really compliments patient navigation in hospitals throughout the country that he's so focused on.
See Also
The Pearsons are back.
Jammy: In the world of entertainment, which is largely quite a cynical world, and it's such a great pleasure and delight and honor for us to produce this show. It's one of those rare occasions where people offer to be in your show for no other reason than they genuinely want to be there, and they genuinely want to contribute, which is quite a rare thing in our world of entertainment.
It's one of the very few moments where you can draw a huge array of high profile people, of celebrities, of huge sways of American society into a room, and they're there, I don't want to say with pleasure because often the topic is a difficult topic, but they're there because they genuinely want to be there and to make contribution. It's such a rare honor to be able to produce a show like that and to participate in that process.
For more on Stand Up To Cancer, visit the website. The broadcast begins Friday at 8/7c.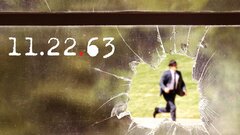 Powered by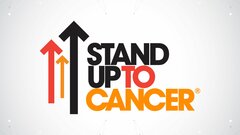 Powered by