'NCIS' Star Mark Harmon Opens up About the Show's 15-Year Success
He's the no. 1 star on the world's No. 1 drama on TV's No. 1 network. But you'd be hard-pressed to find anything showboat-y about Mark Harmon. The veteran actor, currently in his 15th season as Special Agent Leroy Jethro Gibbs on CBS's NCIS, settles down for a chat at a mom-and-pop diner not far from his home in Los Angeles. This is one of Harmon's longtime hangouts, and it's due to go out of business soon—yet another victim of an unaffordable rent hike. That looming event has him feeling nostalgic and a bit melancholy. Like Gibbs, the 66-year-old Harmon is a guy who radiates old-school decency and honesty. He deflects praise. He dodges any talk of status or power. His modesty would be maddening if it weren't so refreshing. Is it possible for a TV superstar to actually be normal? Probably not. But Harmon comes damn close.
Gibbs returned to work this season severely traumatized after being tortured by terrorists, but there was also a lightness about him, even a twinkle. What's going on?
A sense of discovery, maybe? Gibbs is thankful to be alive. He really thought life was over, and for him to admit that is huge, because he's not that kind of guy. After all this time, the writers still find new places to take him. NCIS was never a show about the crime cases, because sometimes we solve 'em, sometimes we don't. This is a show about characters. The audience takes real ownership of the people we play.
Yet, even in Season 15, we still don't really know Gibbs.
And I like that. I was never interested in playing him with a big red S on his chest. I'm much more attracted to the underbelly stuff. Gibbs is a loner, with emotional scars a mile deep that run in a million different directions. At work, he's a leader. But who is he if you take away his job? I play him, and even I don't know the answer to that. [Laughs]
NCIS could run forever. Will you stick with it?
Right now our writers are all very up and excited. You can see it on their faces. Now, if I ever witness them walking into the writers' room with their heads down, feeling they've done it all, that would be the time to say, "I think I'm done here." But there is still a real feeling of creativity and a sense of reinvention on our set. It's so terrific having Maria Bello join us this season [as forensic psychologist Jack Sloane]. She's not just a great actress. She wants to be with us. That says a lot.
And she's gone right into the fire. In the November 21 episode, Jack's close friend—an MI6 officer—is killed by an arms dealer. Despite all the cast changes, it's always full speed ahead with you guys.
Change is healthy. Any actor can depart this show and it will survive. In my mind, there is nothing unclear about how I got here. You go to different shows and hear the chirping about who's No. 1 on the call sheet or who has the biggest trailer. For me, it's about doing a job as well as you can. If your job is to get somebody coffee—and I did that in my early days—then make it the best cup of coffee possible. Do the work. And do it with pride.
NCIS is the most-watched series in the world, with 47 million viewers over six continents. How do you get your brain around that?
I don't. You can't. The international reach is staggering. It's hard to walk through airports even in the most out-of-the-way places without being surrounded by people who love the show—and that's nothing to complain about. [Laughs] I've done TV shows where I walk through airports apologizing.
You and your wife, Pam Dawber (Mork & Mindy), are extremely private people in an industry that's super social. Why?
It's not even a choice. It's who we are. We stay home. A lot. I'm not a Twitter guy or a Facebook guy. Our sons [Sean, 29, and Ty, 25] aren't into that either. Pam and I have both made a living in this business, and still, there's a part of that that's just not natural.
But didn't you grow up with fame? Your mom, Elyse Knox, was a film actress, and your dad, Tom Harmon, was a Heisman Trophy winner and beloved sportscaster.
I did and I didn't. My parents kept things real. I had no idea they were famous. In fact, it didn't hit me until one day when I was riding in the car with my father in Ann Arbor, Michigan—I was maybe 8 and could barely see above the dashboard—and we stopped at a crosswalk. Suddenly we were surrounded by people who recognized my dad and were really thrilled to see him. [Laughs] I remember looking at this man I thought I knew so well and thinking, "Who are you?"
Were there times when fame and success just weren't worth it?
I was in the jungles of New Guinea making a not-very-good movie when my firstborn child took his first steps. No job is worth missing life's important moments.
St. Elsewhere. Chicago Hope. The West Wing. NCIS. You've had a remarkable run on TV. What advice do you give to newbies?
Choose your mentors carefully. A big one for me was James Garner. That was the kind of career I wanted. Jim would always say, "I don't care who's the No. 1 guy in the business right now. That doesn't last. I just want to be in that Top 10 for 30 years!" For him, it was all about the long haul. I never forgot that.
NCIS, Tuesdays, 8/7c, CBS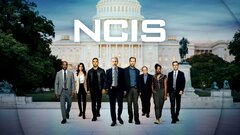 NCIS
where to stream
Powered by