Ricochet Aims to Tear the House Down with Adam Cole at WWE NXT 'TakeOver: Brooklyn'
One of 2018's biggest acquisitions for WWE was the human highlight reel known as Ricochet. The acrobatic performer quickly proved himself worthy, bringing crowds to their feet on NXT with his acrobatic and fast-moving style.
However, the 29-year-old is looking to further show he is more than just a guy who can pull off a 630 Senton. Ricochet has enjoyed developing elements of his persona working with some of the best in the ring and behind the scenes. And they've all contributed to preparing him for the next level.
"WWE has been exciting since day one," he said. "Right now, it has been figuring out who I am going to be and what I'm going to be about. From the talent to the coaches to the medical staff to everyone in the locker room, it's been amazing."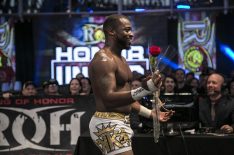 See Also
The 'Bachelorette' alum on the upcoming 'Best in the World' event & how 'Bachelor Nation' is every bit as passionate as pro wrestling fans.
The emerging superstar honed his skills working for promotions including Chikara, Evolve, Dragon Gate, Pro Wrestling Guerilla, and New Japan Pro Wrestling. He gained valuable TV experience when it came to the portrayal of a character under the mask of Prince Puma on Lucha Underground. The popular attraction helped re-define what it means to be a junior heavyweight today, just as trailblazers like Rey Mysterio have done for decades.
Despite the success, at the WWE Performance Center, the humble student of the game finds he is still learning from some of the most successful names in the industry. He mentions veterans like Scotty 2 Hotty and Shawn Michaels among them. Ricochet even gets insight from the father of NXT himself, Paul "Triple H" Levesque, who made the suggestions for lighting and overall presentation of his entrance.
"They've all helped me a lot and shown me how to look at wrestling totally different, in the best way possible," he said. "Just about the timing, having positioning. Top to-bottom, in the ring and out of the ring, I'm looking at it in a whole new space of mind. I think it's for the better."
After less than a year in the company, the Kentuckian can feel the power of the WWE machine. One of the best parts of being on the roster for him is participating in charity events. Just recently, he joined other NXT talent for an appearance at the "Hearts of Reality" event in Central Florida, which raised money for Give Kids the World featuring a number of other known personalities from shows like Survivor and Big Brother.
Ricochet not only landed the dream job, he's doing it while carrying on the Ricochet name in the process — something that within the WWE isn't ever a guarantee.
"It was cool because the last 15 years of my life has been about trying to build up a name," he said. "When I got to WWE, there was some rumblings about changing it. I was okay with that because it has worked in the past, and I had a few choices lined up. But when they said I was able to keep it, it meant the world to me because it was definitely a name I put my blood, sweat and tears in building. I built my own name. All the hard work built up to this."
But who is Ricochet in WWE? This is what he has been exploring more and more in front of the camera. Whether it's mic work or deciding what to wear for a promo, all come into play for someone who must attract an audience at arenas and on television.
"I had the TV experience through Lucha Underground with Prince Puma. I've actually had a lot of people tell me they liked Prince Puma more than Ricochet t at the time," he said. "They liked the connection through the story. Now that I'm here and can show more personality, it means a lot to me.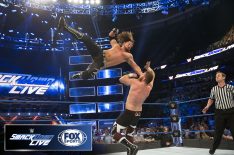 See Also
From more mainstream opportunities to presentation changes, a number of changes could be afoot.
"That's one of the things I was kind of nervous about. I had the in-ring part, which has become second nature to me. However, to show my personality, it adds pressure. You have to perform under pressure and rise with it."
Ricochet's first rival in WWE was the colorful and character-heavy Velveteen Dream. They opened a lot of eyes at NXT TakeOver: Chicago. The hype was indeed real.
"Going out there with him and going back and forth with him felt so natural on the mic," Ricochet said. "It was kind of comfort level that we created working together. He helped me out, and I helped him out. I think it made all the difference."
Next up for the aerial artist is NXT TakeOver: Brooklyn during SummerSlam weekend. It's there Ricochet hopes to pick up his first title as he challenges Adam Cole for the North American heavyweight championship.
"I feel good," Ricochet said, amid injury rumors. "I have been training pretty hard all week. I I'm excited. I haven't done a Brooklyn show before. This is kind of an anniversary for Adam. We are confident we will go in there and tear it down. That is what it's all about."
He's the man! Love the stuff King is doing and will no doubt be the leader in ushering in a new era of our wrestling business. Future champ.

— Dwayne Johnson (@TheRock) April 20, 2018
In a short amount of time, Ricochet has impressed and earned respect from his peers. Not to mention the stamp of approval from Dwayne "The Rock" Johnson on social media. The Hollywood heavyweight and iconic WWE figure referred to Ricochet as a "future champion."
"I don't know how much of a fan he is or not," Ricochet said. "I'm going to take it and run with it because he is a favorite wrestler. It means out of this world."
If the start of Ricochet's WWE run is any indication, The Rock's prediction will prove true.
NXT TakeOver: Brooklyn streams live, Saturday, August 18, 7/6c, WWE Network
SummerSlam airs live, Sunday, August 19, 7/6c, Pay-Per-View and WWE Network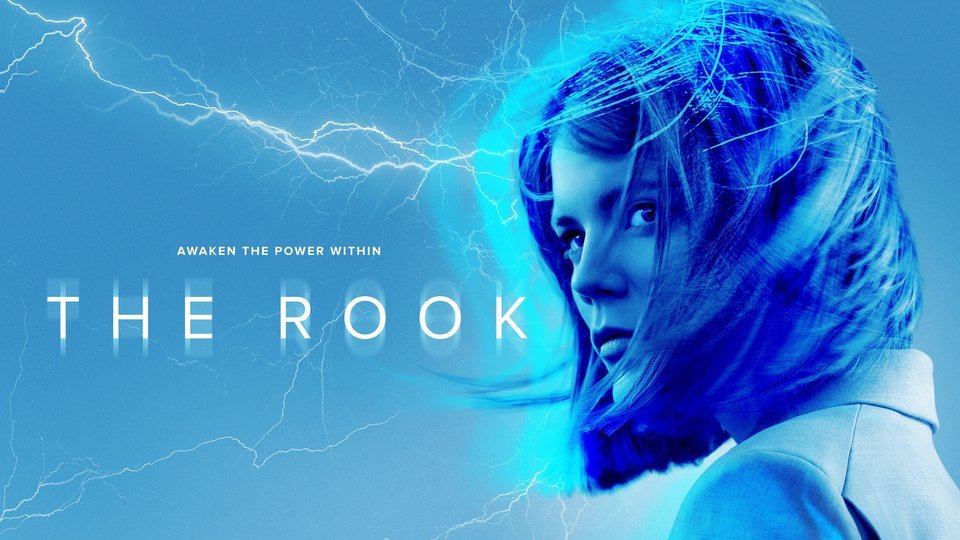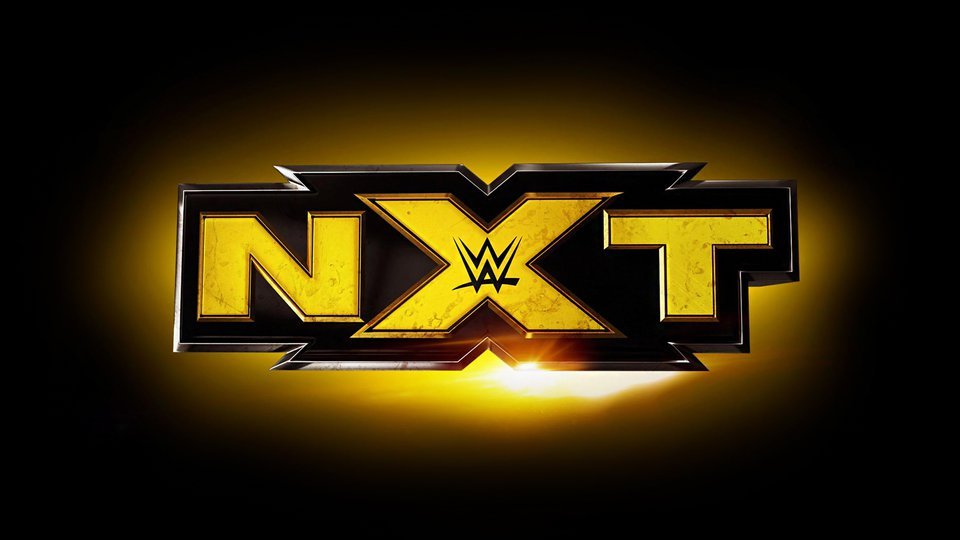 WWE NXT
where to stream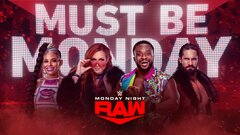 WWE Raw
where to stream