'Queen of the South' Star Veronica Falcón Says Camila Won't 'Go Down Easy'
Upstart "queenpin" Teresa Mendoza (Alice Braga) may be destined to become la reina del sur, but Camila Vargas (Veronica Falcón) still rules on Season 3 of Queen of the South. Here are a few qualities that have helped the drug drama's boss keep rival Teresa — who hunts for a mole inside her own operation August 30 — at bay.
She's Shameless
During the six-month time jump between Seasons 1 and 2, Camila replaced her estranged husband, Epifanio, as governor of the Mexican state of Sinaloa — and still ran her drug empire out of the official government residence.
See Also
The TV series based on the hit films gets its own QVC.
She Works Every Angle
At the beginning of Season 3, Camila had influential allies on both sides of the law. She was in bed (literally) with American DEA agent Alonzo Loya (Nick Sagar), feeding him intel about the cartels in exchange for help eliminating a rival drug lord. She also formed an alliance with the treacherous General Cortez (Yancey Arias). Camila, notes Falcón, "will do whatever it takes to get what she needs."
She Takes Risks
Camila had Cortez manipulate rival drug lord Boaz Jimenez (Joseph T. Campos) into ordering a (failed) hit on her. She put herself in danger — but she got what she wanted: A Colombian cartel family green-lighted Camila's move against Boaz, forcing him into hiding.
She's A Fighter
Camila is having a tough time at the moment. Her daughter betrayed her, revealing her crimes to the people of Sinaloa; Cortez dodged her attempt on his life; and Teresa's coming for her crown. But, as Falcón notes, "Camila's not gonna go down easy."
Queen of the South, Thursday, Aug. 30, 9/8c, USA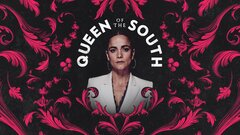 Powered by