How Netflix Has Changed the Face of Television
It's come a long way from simply being the place that mailed you DVD rentals in a bright red envelope.
As a streaming service, Netflix took the leap into original programming with the 2013 debut of the critical and commercial hit House of Cards — and the gamble has more than paid off. Last month, the company broke HBO's 17-year streak of nabbing the most Emmy nominations — earning a whopping 112, including 13 for its royal family drama The Crown.
See Also
The British Royal family drama has also cast a new Princess Anne.
"We had 40 different shows make up those nominations, and I think in their categories they were all outstanding," says chief content officer Ted Sarandos.
In 2018 Netflix will reportedly spend $8 billion on approximately 700 original shows worldwide. But Sarandos aims first for quality. "Of course volume only plays into it if it's all good," he says. "That's why they're there."
Netflix's series — including recent hits Stranger Things, GLOW, Queer Eye and 13 Reasons Why — represent all genres, which is part of the appeal. There's truly something for everyone.
"We're not restricted to any one type of storytelling," Sarandos says. "We want to put on the best version of what people want to watch. We're serving a global audience that may be different for us than it is for others."
And to get the best shows, you hire the best creative minds, as Netflix has done, recently signing huge deals with successful broadcast producers including Shonda Rhimes (Grey's Anatomy, Scandal) and Ryan Murphy (American Horror Story, 9-1-1). "They make great shows that people love," Sarandos says.
Matt Groening built his career at Fox creating animated sensations such as The Simpsons and Futurama, but August 17 marks the launch of his first new animated comedy in nearly 20 years, the fantasy Disenchantment — on Netflix.
Its model of being subscriber-supported rather than relying on advertisers appealed to Groening. "It is fun not to be selling breakfast cereal every 10 minutes," he says. Plus, "the episodes [can be] longer, there are no commercial breaks and, because viewers binge, you don't need to do cliffhangers."
See Also
Chuck Lorre created the eight-episode half-hour dramedy slated for later this year.
Sarandos is looking ahead to developing feature-length animation as well. And the streaming service is expanding into another medium with Netflix Is a Joke Radio, a 24-hour SiriusXM comedy channel planned for January 2019.
While some industry experts see an end to how far it can branch out, Sarandos believes the sky's the limit. "I think the future is wide open," he says.
"If you look at everyone in the world who has a screen and a connection to the internet, and then [look at] Netflix viewing time versus total screen time, [our audience] is still growing every day." First the Emmys, then the world! —Additional reporting by Emily Aslanian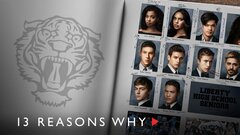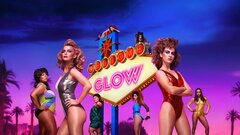 GLOW
where to stream