'Ozark' Cast Previews an Even Darker Season 2 — Plus, More Messed-Up TV Families
If mild-mannered financial adviser turned money launderer Marty Byrde had his way, Season 2 of Emmy-nominated crime drama Ozark would be only one episode long.
"He's constantly trying to fix it all and end it," Jason Bateman says of his character's entanglements with both a Mexican drug cartel and a Missouri crime family. "Marty's not interested in creating a criminal empire. He's trying to pacify the bad guys and return to a boring life."
Fortunately for us, that's not in the cards.
To recap: Last season, Marty uprooted his wife, Wendy (Laura Linney), and their two kids (Skylar Gaertner and Sofia Hublitz) from Chicago to a small vacation town in Missouri's Ozarks after his business partner was killed for stealing from the Mexicans. To save his own life, Marty convinced them that he could use the resort area to clean $8 million in dirty money in a matter of months. Marty and Wendy pulled it off, buying up small businesses and running afoul of local thugs along the way.
By the season finale, they'd talked themselves out of trouble again by convincing one such criminal — the heroin-producing Jacob Snell (Peter Mullan) — to provide product for the Mexicans to sell. The plan was for Marty and Wendy to open a riverboat casino where they would clean the cartel's profits. That is, until Jacob's short-fused wife, Darlene (Lisa Emery), murdered the cartel's emissary.
The second season premiere (all 10 episodes are available August 31) deals primarily with the fallout, but the longer arc finds the Byrdes struggling to mitigate the hostility between the Snells and the drug kingpins, while also trying to get that casino opened. No wonder Marty would prefer to go back to his former life!
"We wanted to play with this idea of intimacy being danger," executive producer Chris Mundy says of the new season. "The people closest to you, in some ways, are the most dangerous." At the same time, Marty and Wendy have to reckon with their new lives and the terrible things they've done. "It's still very much about survival," says Linney. "Wendy and Marty are both trying to figure out how to interact in this new environment, with new responsibilities and new challenges."
Wendy, in particular, with her background in political campaigning, will become integral in navigating the channels of influence necessary to get the proposed casino approved by the Missouri Gaming Commission. "There's the push-me-pull-you of someone who's very capable and on top of it in many ways," Linney explains. "But she's a hot mess!"
By contrast, new character Helen Pierce is anything but a hot mess. English actress Janet McTeer joins the cast as the chilly and chilling American lawyer representing the cartel's interests in the casino. Unfortunately, the Snells don't like the wealthy attorney any more than they did the Mexican drug lord whom Darlene shot.
That's just one of many complications for the Byrdes. Marty's protégée, local teen Ruth (Julia Garner), finds herself torn between her mentor and her ex-con father (Trevor Long), newly out of jail and determined to get a piece of the pie.
Central to Ozark, however, is the relationship between Marty and Wendy. "We want people to watch the show and imagine their own relationships," Mundy says. "Their circumstances are so extreme, but we want it to feel familiar to the fights you have in your own relationships."
Bateman ultimately sees Ozark as an allegory about greed. Marty and Wendy now regret the risky choice they made a decade ago to get into business with bad buys. But as Bateman points out, "they made a deliberate decision in order to get their piece of the American dream quicker. They thought they could come out unscathed, and that was hubris, you know?"
More Messed-Up Families
Bates Motel
Ever wonder how Norman Bates (Freddie Highmore) turned into such a Psycho? Freudian spoiler alert: His mother (Vera Farmiga) seriously messed him up. Seasons 1–5 available
Safe
A widowed father (Michael C. Hall) uncovers unexpected secrets as he searches for his missing teenage daughter in this British series from crime author Harlan Coben. Season 1 available
Bloodline
The Rayburns are not as happy as they seem. The prominent Floridians (including Kyle Chandler) panic when their black sheep brother (Ben Mendelsohn) comes home. Seasons 1–3 available
Weeds
To make ends meet after the death of her husband, suburban mom Nancy Botwin (Mary-Louise Parker) sells marijuana to her neighbors on this dark comedy and social satire. As her budding business grows, she enlists the help of her son (Hunter Parrish). Seasons 1–8 available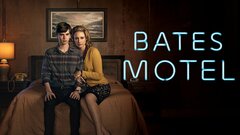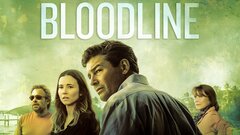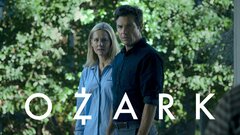 Ozark
where to stream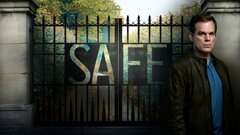 Safe
where to stream