TV Babble Podcast: 'The History of Comedy' EPs Sean Hayes & Todd Millner on Funny Duos Then & Now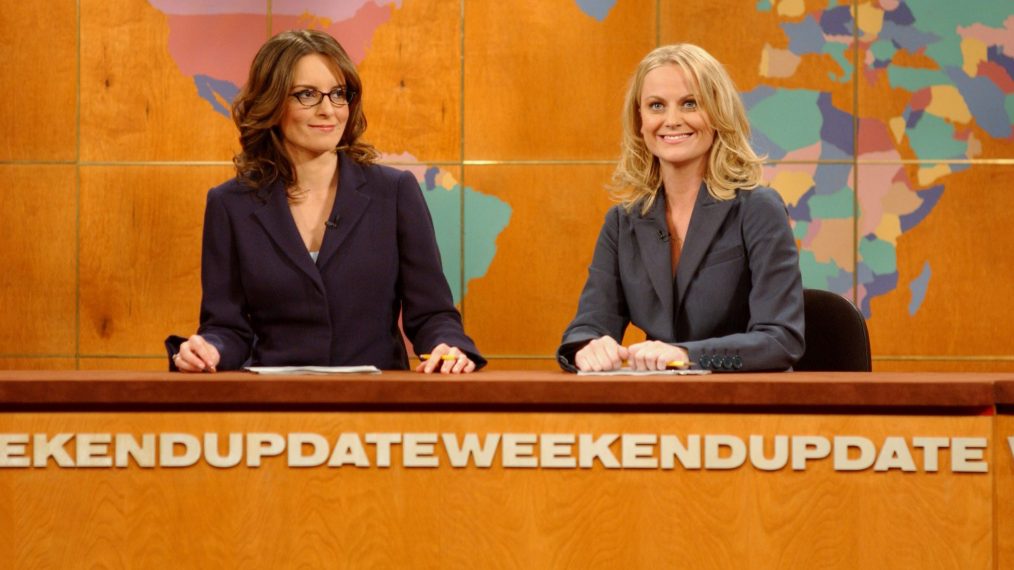 Our new podcast TV Babble is off and running with episodes featuring interviews with GLOW's Alison Brie and Cloak and Dagger's Aubrey Joseph and Olivia Holt, as well as roundtables on summer bingeing and reboots. TV Guide Magazine's Matt Roush also weighs in on the Emmy nominations and Damian Holbrook offers up his Cheers and Jeers for Summer TV.
Also, since we can all use a laugh these days, CNN's The History of Comedy has been digging into funny people and funny projects over the years and our interview with executive producers Sean Hayes (Will & Grace) and his producing parter, Todd Millner, is available to listen to on the TV Babble podcast (see below to listen to it right here!)
See Also
We made a podcast! Find out more and listen to our first trio of episodes.
Read on for the TV Guide Magazine story about the show:
Abbott and Costello. Cheech and Chong. Tina Fey and Amy Poehler (pictured above). Hilarious duos past and present are the focus of The History of Comedy's punch line–packed "In It Together" episode, as executive producers Sean Hayes and Todd Milliner demonstrate how two can bring the funny better than one. "When you find two people who can work off each other, there's nothing more brilliant to watch," says Hayes on the show.
Of course, talking about comedy is akin to dancing about architecture: It's nearly impossible to do, at least with any real insight. But greats such as Lily Tomlin, Fred Willard and Judd Apatow are able to drill down on the art form—without inducing yawns. "We were surprised going through the process how many comedians are knowledgeable about the craft of comedy," says Millner, who also admits he was not immune to feeling awestruck when conducting interviews for this installment: "I could sit and listen to Steve Martin and Martin Short for days."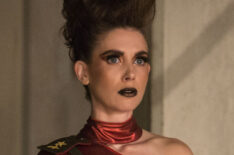 See Also
Also, TV Guide Magazine's Senior Critic Matt Roush talks this year's Emmy nominations.
Lesson No. 1: Chemistry is key. "I think chemistry [involves] somebody that you're secure enough with that you can be playful," says Tomlin, who stars in Netflix's Grace and Frankie with her 9 to 5 costar and friend Jane Fonda. "You're delighted in being with them, and so it kind of comes out. You feel it. You feel excited." It also helps if, like the popular 1950s team of cucumber-cool Dean Martin and bombastic Jerry Lewis (above), the duo are opposites. "You always need a straight man and a crazy person," Hayes explains. "To this day, in acting scene work, you use the vernacular, 'You're the Abbott, I'm the Costello.'"
The docuseries also explores the scarcity of these types of pairs in the 21st century. "Growing up, you saw a lot more comedy duos than you do today, and I'm not quite sure why that is," says Smothers Brothers fan Hayes—part of his own contemporary twosome with Megan Mullally on Will & Grace. "But Todd and I are going to change that." No joke!
Free subscription and download to TV Babble on Itunes and Stitcher. Follow the TV BABBLE PODCAST on Instagram, Twitter and Facebook.
The History of Comedy, Sundays, 10/9c, CNN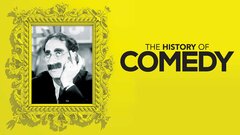 Powered by