Yuletide on 'Younger,' HBO's 'Real Sports,' 'Frontline' Investigates Sexual Abuse in the U.N.
A critical checklist of notable Tuesday TV:
Younger (10/9c, TV Land): When better than the dog days of late July for this frothy comedy to present its first-ever Christmas episode? Liza (Sutton Foster) celebrates with daughter Caitlin (Tessa Albertson) by showing her musical chops — Foster is a two-time Tony winner — with a rendition of The Sound of Music's "The Lonely Goatherd." And the holiday prompts Charles (Peter Hermann) to finally make up his mind, presumably about his relationship with Liza.
See Also
The actress' ex-husband guest stars on two episodes, starting this week.
Real Sports With Bryant Gumbel (10/9c, HBO): The acclaimed monthly newsmagazine returns with host Bryant Gumbel interview Sean McVay, who last year became the NFL's youngest head coach, shifting from offensive coordinator of the Washington Redskins to revitalizing the struggling Los Angeles Rams, who won the NFC West title and made their first playoff appearance since 2004. Other segments include a look at freediving in the Phillipines and a look at low pay in Major League Baseball's minor leagues.
See Also
Your go-to list for Comic-Con trailers.
Frontline (10/9c, PBS, check local listings at pbs.org): TV's premiere investigative documentary series airs a disturbing report on the "U.N. Sex Abuse Scandal," looking into allegations of sex abuse by supposed United Nations peacekeepers in conflict zones including the Democratic Republic of Congo, Kosovo and Haiti. Correspondent Ramita Navai tracks down survivors who were as young as 10 when they say they were raped or exploited by their supposed protectors. The film examines the constraints of the U.N., which can fire people, but lacks the authority to prosecute them, leaving member states to follow through.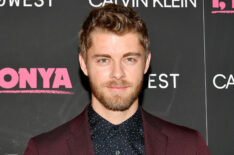 See Also
Plus, 'Whiskey Cavalier,' 'The Righteous Gemstones,' and more pilot news.
Inside Tuesday TV: Olivia Munn joins the judges on NBC's America's Got Talent (8/7c) in the second round of "Judge Cuts," and gets her chance to use the Golden Buzzer to send someone through to the live shows… In the semifinals of Syfy's Face Off (9/8c), the remaining artists create vampires based on real-life bats, and the best designs will decide who makes the final three… Beat the heat with a third season of HGTV's Desert Flippers (9/8c), in which renovation pros Eric and Lindsey Bennett work their magic on properties in Palm Springs, California… Investigation Discovery's Bad Henry (9/8c) tells the grisly story of "Bad" Henry Louis Wallace, a serial killer targeting African-American women in Charlotte, N.C., in the 1990s… The season finale of ABC's The Last Defense (10/9c) finds federal public defenders Amanda Bass and Dale Baich racing to win a new trial for Julius Jones as he nears his execution date.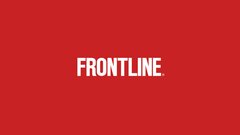 Powered by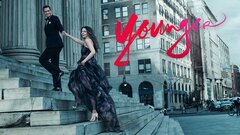 Younger
where to stream
Powered by