'Riverdale' Season 3 Qs Answered: Black Hood, Archie in Jail, Serpent Cheryl & More
There were murders, there were musicals, there were rumbles and even secret siblings. Riverdale delivered all the goodies (and baddies) this season and left us wanting more.
So we grabbed a few minutes with superbusy showrunner Roberto Aguirre-Sacasa (who is also the chief creative officer at Archie Comics and prepping Netflix's upcoming series Chilling Adventures of Sabrina) to find out what sort of crazy he's cooking up for Season 3.
See Also
Plus, could a Veronica and Archie breakup be on the horizon?
Is the Black Hood story done or are the kids still at risk?
"I think the Black Hood story is over—for the moment," Aguirre-Sacasa hedges, adding that even though Hal Cooper (Lochlyn Munro) is in jail for the crimes, there's "definitely a chance" it was mobster Hiram Lodge (Mark Consuelos) who sent former Serpent Tall Boy dressed as the Hood to attack his daughter Veronica (Camila Mendes) and wife Hermione (Marisol Nichols). But since the henchman was allegedly killed offscreen by the cops, anything goes. "Never say never unless you see the body."
How bad will it get for Archie (KJ Apa) now that he's been framed for murdering the Lodge's mountain-house burglar?
"He's not going to be immediately carted off to Rikers Island," promises Aguirre-Sacasa, who is not opposed to staging a trial that would test the legal expertise of Archie's mom, Mary (Molly Ringwald), and former Mayor Sierra McCoy (Robin Givens). "They could even be on the same side!"
The Serpents fought for their right to attend Riverdale High, but are they tough enough to deal with Cheryl (Madelaine Petsch) as a member?
In his first move as leader of the gang, Jughead (Cole Sprouse) officially welcomed Toni's (Vanessa Morgan) gal pal into the fold. But even Aguirre-Sacasa knows that this is not a lady who plays well with others. "Cheryl and Jughead don't necessarily get along," he admits. "She's going to cause trouble." And she may not be the only River Vixen to join the Serpents.
See Also
Toni and Cheryl have an intimate moment.
Polly is in a cult, right?
We knew something was wonky after Betty's blank-eyed sister Polly (Tiera Skovbye) started talking about how her new friends at The Farm could help the Coopers. "That's certainly what it seems like to me," Aguirre-Sacasa teases. "Stay tuned."
Veronica wants to turn Pop's basement back into a speakeasy. Is this going to be Riverdale's answer to Beverly Hills, 90210's Peach Pit After Dark?
"There will never be any replacing of Pop's," the producer vows. "Pop's is iconic to the mythology." Instead, he says, the new hot spot will offer after-school jobs for some characters — "That was a really big part of my high school experience and something we haven't done on the show" — while upping the opportunities "to do musical performances and integrate Josie and the Pussycats more." Sign. Us. Up.
For more exclusive content from your favorite shows like Riverdale, Arrow, and more, pick up TV Guide Magazine's Special Comic-Con Issue, on sale now. It's an all-access SUPERFAN guide with 88 pages of behind-the scenes photos, scoops, and interviews .

Riverdale, Season 3 Premiere, Wednesday, October 10, 8/7c, The CW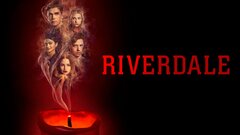 Powered by