'Riverdale' Star Lochlyn Munro on What's Next After That Black Hood Reveal — Plus, Will Jughead Survive?
Say it isn't so, Juggie! Last night's insane penultimate Season 2 episode of Riverdale left many unresolved plot lines for thirsty fans of The CW's hit show.
While some are reeling from the final moments as FP (Skeet Ulrich) carried Jughead's (Cole Sprouse) lifeless-looking body from the woods, many are still not over that insane reveal about the Black Hood's identity. The serial killer just happens to be Hal Cooper (Lochlyn Munro) — Betty's (Lili Reinhart) father.
In one of the most uncomfortable, bone-chilling scenes, Hal revealed himself as the masked madman to his wife Alice (Madchen Amick) and daughter Betty during a disturbing home movie night.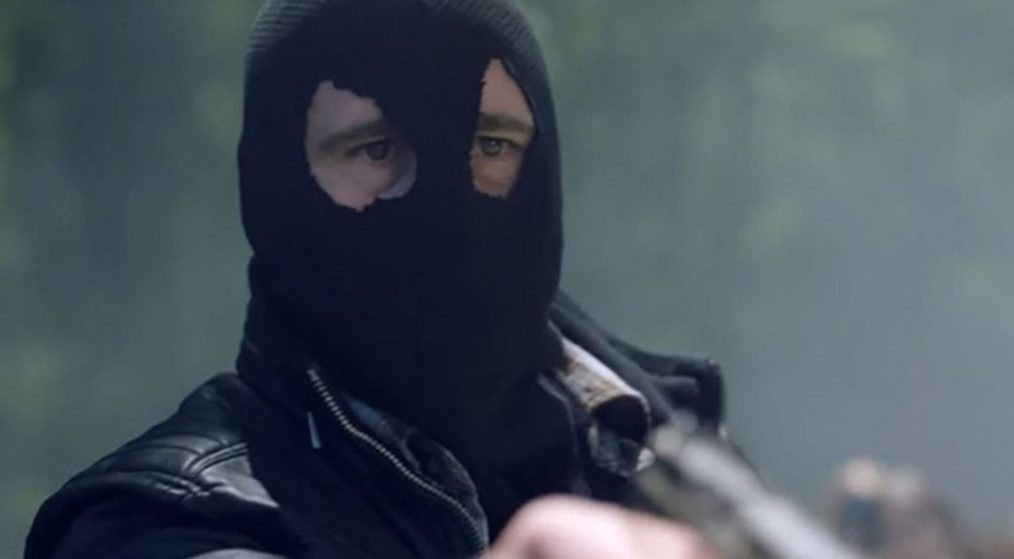 Not only were Betty's worst fears realized, but Hal unmasked his connection to the Conway family murders, which occurred in Riverdale many years ago. In the video, a young Hal is being coached by his mother to protect his father who massacred the Conways. But why did he kill them, you ask? They were the only family to know of the Cooper's connection to the Blossoms.
"Your daddy did something very noble, Harold. He took care of that Conway family. They were sinners, and what happens to sinners," his mother's voice questioned.
"Sinners have to die," young Hal responded in a monotone.
Fans have finally gotten their answer in regards to the Black Hood's identity, but keeping the secret was tough for actor Lochlyn Munro who spoke with TV Insider about the reveal.
Munro details, "It's been so hard this last months. I've had to deflect so many questions. What do say? I don't really tell them that I'm not. I just say, 'Come on. Look at me. I'm way taller than the Black Hood. I don't have green eyes.'"
Sure, there were some hints that Betty's father could be the Black Hood, but the shocking revelation was not lost on viewers — or on the actor himself. "I was a little shocked. I honestly was shocked that it was me," he continues. "I just felt like all along the whole season it sort of seemed like our fan base was, 'It's either Hal or Sheriff Keller [Martin Cummins].'"
Well, it certainly wasn't Sheriff Keller who came to Archie (KJ Apa), Reggie (Charles Melton), Kevin (Casey Cott), and Moose's (Cody Kearsley) rescue with Fred Andrews (Luke Perry) at Pop's while the Ghoulies ran amuck.
By episode's end, Hal was being loaded into a police vehicle, but in Riverdale, things aren't always that simple. In fact, viewers have likely not seen the last of Hal or his Black Hood antics. "Am I going to be part of some other plot? I really don't know…" Munro teases about his masked alter ego. "I'm hoping, because I really dig playing the bad character."'
Hal's turn as the Black Hood wasn't the only big plot in last night's episode, as Jughead sacrificed himself to Penny (Brit Morgan) and the Ghoulies only to be beaten to a pulp. The finale's promo teases his potential death but in the episode's synopsis, Juggie is alive and well. See below for a full logline for "Chapter Thirty-Five: Brave New World":
"With Fred trailing in the polls, Archie steps in to lend a hand in his dad's mayoral campaign. Veronica (Camila Mendes) stays one step ahead after uncovering Hiram's (Mark Consuelos) latest scheme. Elsewhere, Cheryl (Madelaine Petsch) finalizes her emancipation from her mother, while FP makes a surprising announcement to Jughead and the Serpents. Finally, Betty confronts her darkest demons."
Find out what happens when next week's episode airs, wrapping up one crazy second season.
Riverdale, Wednesdays, 8/7c, The CW
Reporting by Damian Holbrook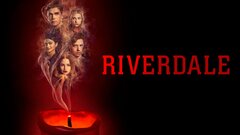 Powered by