'The Walking Dead': Andrew Lincoln on the 'Crazy-Ass' Return Ep and Why Negan Is a Sociopath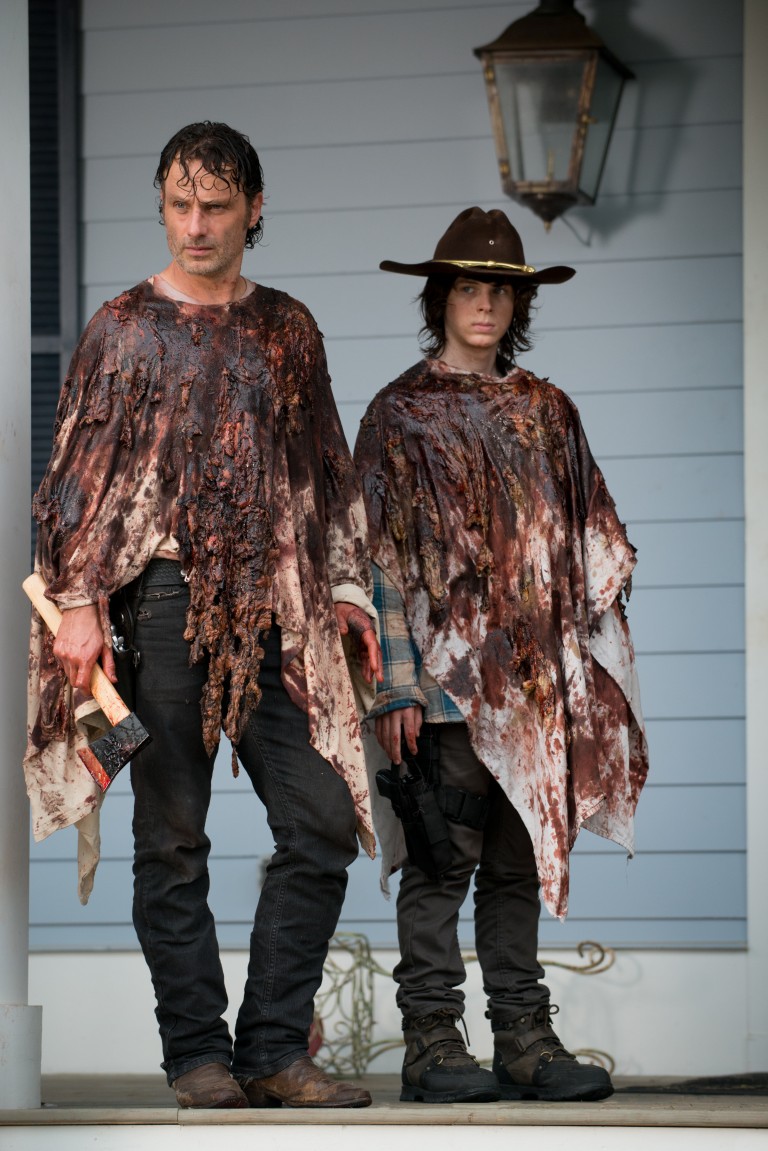 The Walking Dead is about to enter a brave new world.
The AMC drama's sixth season resumes on February 14 with Rick Grimes (Andrew Lincoln) and his zombie apocalypse survivors facing some of their toughest hardships ever. The walls of the Alexandria Safe-Zone have been breached, and the once-peaceful streets have been overrun by hundreds of ravenous walkers. When we last saw Rick, the constable was leading a small group that included his son Carl (Chandler Riggs), fellow constable Michonne (Danai Gurira), priest Father Gabriel (Seth Gilliam) and Alexandrian Jessie (Alexandra Breckinridge) and her two children to the town's armory to prepare for a fight against the herd.
The Walking Dead Midseason Premiere: A Behind-the-Scenes Look at More Danger (and Daryl)
But outside the walls, the journey home for Daryl (Norman Reedus), Sasha (Sonequa Martin-Green) and Abraham (Michael Cudlitz) was sidetracked by a motorcycle gang associated with a new foe named Negan. Fans of Robert Kirkman's graphic novels recognize the name as the franchise's most feared villain, who will make his first appearance this spring and be played by The Good Wife's Jeffrey Dean Morgan.
We spoke to Lincoln about The Walking Dead's action-packed midseason premiere, Negan's forthcoming arrival and what he thought about last fall's polarizing Glenn (Steven Yeun) storyline.
How would you describe the second half of the season?
It's radically different from the first eight episodes, although I would say that Episode 9 is almost a chapter finish. The third act in Episode 9 is a radical shift in a lot of things. Then the next seven episodes are this crazy race to a new world order.
What can we expect from the first episode back?
We called it the battle for Alexandria. It's the greatest jeopardy they've all faced as a community in their history. It's going to take a lot to save the community. It's a crazy-ass, amazing script and it's one of my favorites. It's big, like the Magnificent Seven. It's everything I love about our show, when we're spinning all the plates.
How does former Alexandria leader Deanna's (Tovah Feldshuh) death change Rick going forward?
Obviously, the loss of Deanna is a huge blow. They're in a terrible situation where they don't know where Glenn, Daryl and the rest of their people are out there. Rick has no concept of whether or not they're alive or dead. But I think he has changed. Jessie has opened up a part of him that was closed since the death of Lori (Sarah Wayne Callies). But whether or not he's willing to truly accept and integrate [with the people of Alexandria] has yet to be decided. I think it's key and vital that you have a central character who is able to adapt to the environment and the people around him. The last two seasons have been very inward looking and very much about group dynamic, protection and integration with new people. This season is so much more a lifting of their eyes to a horizon. In one place, it's a beautiful vista, and in another, it's a terrible, terrible nightmare. The world is opening up in a way that I've always found thrilling in the graphic novel, and suddenly it feels like we're stepping into that realm this season.
PHOTOS: Andrew Lincoln and Norman Reedus Take a Break From Killing Zombies
Part of that world opening up includes Negan's introduction. How does his presence affect the show moving forward?
Very much in the manner that it changed the characters within the book. This is probably one of the most important castings other than Rick. He's a beloved fan-favorite, but also a huge foil to Rick and his family. Everybody needs a good baddie, and this is the one that a lot of people have been waiting for for quite some time.
What do you think of Jeffrey being cast in the role?
I have met him, and he's an incredibly nice guy. He's a fan of the show, so anybody who is excited and who watches the show is welcome in my book. He's an experienced, very talented actor, and that's exactly what the show needs and the fans deserve. We are very, very lucky.
How is Negan different from the show's other past bad guys, like The Governor (David Morrissey) or Gareth (Andrew J. West)?
The Governor was magnificent and David did a beautiful job playing him. But Negan is horrific. He is this incredible tyrant and this very charismatic, funny, brutal beyond words sociopath. I'm interested in the relationship between Negan and Carl and Carl and Rick. There's a very complicated, extraordinary psychology between those characters. I'm just thrilled that we are getting to a place where it feels very deep, dark, thrilling and dangerous.
Rick and Daryl didn't work together very much in the first half of the season. Will we see more of them together?
It's safe to say we get to do the tango! [Laughs] Norman is a lot busier in the back eight, much to everyone's excitement.
The questions surrounding Glenn's fate dominated headlines during the first half of the season. What did you hear from fans?
I don't have any social media presence, but I went for a coffee the morning after and I knew the world had shifted on its axis somewhat because they refused to sell me. They said, "You killed Glenn!" I said, "Come on, it's not my fault. It's a beautiful story that we're trying to tell, now can I please have my cappuccino and get out of here?" [Laughs]. The reaction was extraordinary. People wanted to engage and they wanted answers. Even close friends would pin me in a corner and go, "Look, we've known you for quite some time, please can you just put us out of our pain?"
Do you think that moment changed the stakes of the show moving forward?
When I go to the theater or to a movie, I want to suspend my disbelief and be taken on a journey. I don't necessarily think we have a responsibility not to thrill, spill, tease, coax or, in this case, stop a story at a certain cliffhanger point and tantalize people for three episodes. It's good to be scared. It means that we're being creative and we're not doing something safe. If ever there was a season to not be safe, it's Season 6.
How would you summarize Rick's journey in the second half of the season?
Rick learns a heck of a lot about himself as a leader. He has to make some incredibly difficult decisions, and I think the audience will be shocked by some of the things that happen. You see Rick in a place that you've never seen him before by the end of this season. You see, yet again, a changed man.
RELATED: 8 Outrageous Beards You Could Only See on TV
But will Rick's beard be back anytime soon?
Well, that is on its way. There's a storm coming, and it's my beard. Certainly by the final frame of this season, everyone's going to be saying, "you're gonna need a bigger beard!" [Laughs]
MORE WALKING DEAD INTERVIEWS
[jwplatform CRXoWebF]
>> Why Andrew Lincoln and Norman Reedus Have the Best Bromance on TV
The Walking Dead returns Sunday, Feb. 14 at 9/8c on AMC.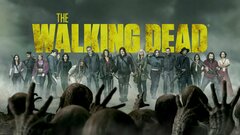 Powered by