'The Walking Dead's Michael Cudlitz: 'The Threat Is Becoming Larger' in Season 6
The mission has changed for The Walking Dead's Abraham Ford (Michael Cudlitz) when the AMC drama returns for a sixth season.
Viewers first met Abraham in Season 4 as the former Army sergeant and his girlfriend Rosita Espinosa (Christian Serratos) were escorting scientist Eugene Porter (Josh McDermitt) to Washington, D.C. in the hopes of curing the walker disease. But when Eugene confessed to being a fraud, Abraham was shell-shocked and almost killed his traveling companion.
RELATED: What the Finale of Fear the Walking Dead Reveals About Season 2
Now ensconced within the walls of the Alexandria Safe Zone, Abraham has been assigned a position the head of the construction crew while also keeping a watchful eye on the residents of his new community. We caught up with Cudlitz during a late night on the Georgia set to get his thoughts on Season 6, what's next for Abraham and his fan-favorite moment from last season.
How has your Season 6 experience been so far?
I feel that [showrunner] Scott Gimple has utter and complete ownership of the storytelling at this point. He's really pulled it closer to the source material and in some ways slowed down the storytelling. I love what he's done with the characters because I feel like we care about everybody we know. This is a big cast and there is an incredible balance that needs to be weighed. Scott is really deft at peeling back the layers of the characters and using us in a way where you can actually focus on certain characters, but never lose sight of where they are. There are so many interesting characters around that you don't miss people when they're not around for a bit. It's a huge juggling task, and I think he's doing it amazingly well.
What's going on with Abraham this year?
At the end of the season last year, he's taken over the construction crew. He definitely has a place now, but we're in a place that has a lot of quiet time. It's the first time that he's been in a situation that is potentially safe, so I'm curious to see how a soldier deals with that downtime. It's the closest equivalent you have to returning from war.
What is his reaction to Rick (Andrew Lincoln) pulling the trigger at the town hall meeting?
The execution takes Abraham by surprise. It's a big moment. We'll see what it evolves into with the whole group. But Rick doesn't just pull his gun out and shoot Pete (Corey Brill). He looks to Deanna (Tovah Feldshuh) and asks permission. Deanna gives him the power in that moment. So Rick knows he's not in charge, and he knows he doesn't wield that ultimate power. I don't know if he necessarily wants it at this point. There's still the idea of the reluctant leader with Rick being sheriff, but not necessarily being the judge, jury and everything else that comes with that.
How has Abraham's relationship with Eugene evolved in Season 6?
It's a little strained. Abraham obviously has regrets as to the way he treated Eugene, but I think if he had to do it all over again in the moment, he would do it exactly the same way. If he wasn't stopped, he would have killed him, but that would have just been a bigger regret later down the road. Eugene is the closest Abraham has to immediate family. They have been so close and in some of the strangest situations. The guy is watching me make love! It's his thing, and there's a weird sort of familiarity that Abraham's okay with that. They're literally like siblings who are trapped in this tight environment always squabbling with each other. I'm curious to see how that plays out.
What kind of threats will the group be facing this season?
Generally, the threat is survival and everything that comes with that. We've had different threats with the walkers and with outside people, but I would say the threat is becoming larger because the threat is now organized. There is something to these "W" guys. There's a bigger picture and a bigger story that is being told with the "W's." Somebody is carving them. Somebody is instructing people to do it or is doing it on their own, but is somehow in charge at some level. So this is the closest we've come to a larger, organized group. We'll see what that comes to.
Abraham had a huge fan-favorite moment last season with his "Who's Deanna?" line…
Yeah! When we shot it, everyone was trying to keep a straight face. It was just f–king perfect. You never know how certain things are going to take off as catchphrases. But there is some great stuff coming this year that makes everything else pale in comparison.
More Walking Dead Cast Interviews:Lennie James | Andrew Lincoln | Lauren Cohan | Norman Reedus | Sonequa Martin-Green
[jwplatform EuB18wde]
The Walking Dead premieres Sunday, October 11 at 9/8c on AMC.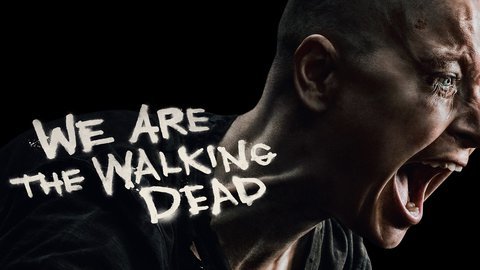 Powered by