'Castle Rock' Cast Confirms Nothing Ever Good Happens in the Maine Town
Welcome to Castle Rock, Maine, scariest small town in the USA and the setting for a new Hulu thriller that's got us hooked.
The sleepy, creepy New England locale, a hub for supernatural goings-on, is the creation of horror writer Stephen King and the familiar backdrop to some of his most gruesome page-turners, including Needful Things (stolen souls) and Cujo (a murderous dog that put us off Saint Bernards forever). Now King has turned over the mayorship to Castle Rock creators and executive producers Dustin Thomason and Sam Shaw, with input from auteur of eerie J.J. Abrams (Lost).
See Also
Executive producer Sam Shaw previews what's to come on the Hulu series.
The tale centers on divorced dad and dedicated Texas death-row attorney Henry Deaver (André Holland, The Knick), who reluctantly returns to his hometown after an anonymous call from a whistle-blower at Shawshank State Prison: An inmate there has asked for Henry. The seeming innocent is a newly incarcerated, sunken-eyed young man (Bill Skarsgård, aka evil clown Pennywise in the 2017 flick based on King's It) who refuses to say much, not even his own name. Dubbed The Kid, he is a stranger to Henry… but the lawyer takes the case anyway.
The connection between native son and outsider, whom some locals believe to be evil incarnate, is just one oddity introduced in the premiere. (Three episodes stream July 25, followed by a new one each week.) There's also a cemetery that vanishes, a bizarre suicide and plenty of quirky townies, most of whom seem to be hiding (or hiding from) something.
"I love it," King says of the dark drama. "When new kids on the block want to play in my sandbox, it's fun to see what they bring to the central concept. And in the case of Castle Rock, they brought a great deal."
Playing in King's sandbox means digging up pretty nasty stuff — and Henry's shovel hits pay dirt partly thanks to Shawshank warden Dale Lacy (Lost's Terry O'Quinn), whose foresight ensures Henry isn't kept in the dark, even though other officials later stonewall him. "Henry will spend a good part of this season trying to puzzle out who the prisoner is and what he wants and fears," says Thomason. "The Kid will go beyond anyone's expectations."
But Henry's got other problems. He doesn't feel safe in Castle Rock, where most longtimers blame him for the death of his adoptive father. Back in the '90s, Dad — a pastor who struggled with personal demons — and 11-year-old son went missing for 11 days during a winter freeze. The senior Deaver died of his injuries, and Henry has no memory of the incident or his life before it. "It haunts him," says Holland. "He has no sense of who he is. He's isolated himself from friends and family and chosen an emotionally punishing job. By pursuing this case in Maine, he hopes to solve the mystery of his own identity." And maybe find… some peace?
Too bad his own mother sometimes forgets who he is. Ruth Deaver (Sissy Spacek), a retired professor of Viking literature, is in the early stages of dementia. Even when she's lucid, "there's a black hole in the relationship," says Spacek, who watched footage of people with Alzheimer's to study how they displayed their symptoms. "Henry's disappearance caused irreparable damage to both of them."
Spacek, who gained fame and an Oscar nod from 1976's Carrie, based on King's first novel, did pause before signing on. "There's danger in going back to something, but the characters are so different, and Castle Rock is an homage to Mr. King," she reflects. "I might not have another opportunity to do something as crazy as this."
Scott Glenn plays opposite Spacek as Ruth's love, Alan Pangborn. The out-of-touch Henry is shocked to find the retired sheriff living in his rambling childhood home, but Alan cares deeply for Ruth. "He's looking for any way to pull her out of Alzheimer's," Glenn says, "and because this is the Stephen King universe, a lot of his options for doing so are supernatural."
Pangborn is the only character (so far) originally created by King (he appeared in 1989's The Dark Half and 1991's Needful Things), and when trouble arises, it isn't heat-packing Pangborn's first rodeo. But, notes Glenn, "his biggest fear is that ultimately it's not in him to protect the town [anymore]." Weird as the story is, Glenn and Spacek still managed to stay grounded, a task made easier by having known each other's families since working on 1984's The River. "Having a personal connection can make for a deeper [onscreen] connection," says Spacek. "Alan Pangborn was a Rock of Gibraltar for Ruth when no one else was, when her husband was losing his mind."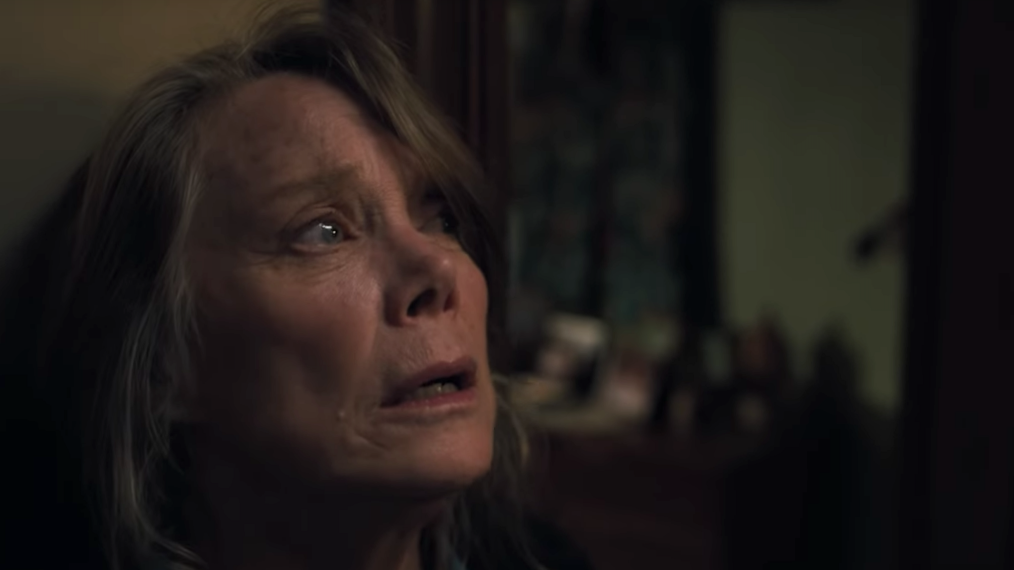 See Also
The teaser raises questions about how Stephen King's famously creepy town got to be that way.
That sad truth about the Deaver patriarch is revealed in flashbacks, as is the fact it was Alan who found the missing Henry alone in the wilderness. "I didn't have to do research to play a cop," says Glenn, who, in what he calls his "other life," is a sworn deputy sheriff in Idaho. "I first got involved because I wanted to help evacuate people after a fire" — he stops midsentence — "that I just remembered was called the Castle Rock fire." OK, things just got really freaky.
Fire is just about the only element cast and crew didn't face while shooting in New England from July 2017 to January 2018. ("Toward the end, I used most of my acting chops to pretend I wasn't freezing," Spacek says with a laugh.) Rain, snow and bone-chilling cold descended on Orange, Massachusetts, which doubles as Castle Rock, with its granite cliffs, woods and usually placid lake. Still, the location was a must for producers, who see New England's landscape and dark history as key to the King-dom. "It's where women were burned at the stake because people believed they were witches," Thomason says, "It's the intersection of human faith and the supernatural."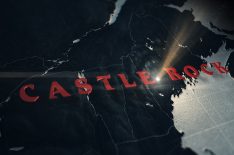 See Also
The first footage of the upcoming Hulu series debuted at New York Comic Con
Where better to find Henry's childhood pal and neighbor Molly Strand (Melanie Lynskey), a real estate agent and Castle Rock booster with a secret paranormal gift. "Molly has a strange relationship with her… I hate to say power." Lynskey says. "She knows what she's capable of and tries to keep a close eye on herself." Skeletons in her closet have also made her feel in debt to the town, so she acts out in ways that worry her responsible older sibling (Fargo's Allison Tolman, who was cast after she put it out on Twitter that she'd love to play Lynskey's sister).
While Molly has good reason to avoid Henry at first, his arrival has the opposite effect on her friend Jackie (Jane Levy, Suburgatory). The gossipy odd-jobber and fan of anything horrific ("You could say she's in a relationship with [serial killer] John Wayne Gacy's Wikipedia page," cracks Thomason) is obsessed with Castle Rock's past.
For more of our chat with the Castle Rock cast and creators, pick up the latest issue of TV Guide Magazine, on newsstands Thursday, July 19.
Castle Rock, Series Premiere, Wednesday, July 25, Hulu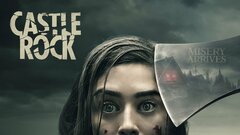 Powered by