Bruce Prichard on Tackling CM Punk for Season Finale of WWE Network's 'Something Else to Wrestle'
AJ Styles' run in TNA. Vince Russo's run in WWE. The ill-fated ECW reboot.
These are just some of the "Are they really able to talk about this?" topics that have been covered in the first season of Something Else to Wrestle with Bruce Prichard on WWE Network. And hosts Prichard and Conrad Thompson are turning up the heat even more for the show's season finale Wednesday as they delve into CM Punk's tenure in WWE.
This comes weeks after Punk won a civil lawsuit against Dr. Chris Amann, the company's ringside physician. Not to mention Punk's recent loss in the UFC. However, don't expect these developments to get much time on the episode. For Prichard, the former multi-time champ's rollercoaster ride in WWE was a topic they wanted to cover.
"I don't know anything about the court case other than what I've read online and different things like that," Prichard said. "Me trying to comment on that is no different than any other media source commenting on it. I don't know firsthand. I wasn't there for that time. I want to tell stories of Punk in his early days in WWE and the growth before he exploded.
"We covered it on the podcast, and it did really well for us. He is topical, so it was a perfect way to end the season. And if they don't pick us up for Season 2 — no, we hope to be back for Season 2. You always want to end on a high note. I think covering Punk in his early days is a high note."
The WWE Network show spun off of Something to Wrestle with Bruce Prichard, a wildly popular weekly podcast that has a similar format featuring Thompson steering the conversation.
Prichard served in many executive roles within Vince McMahon's inner circle during some of WWE's most historic periods. The natural storyteller's experiences and entertaining impersonations struck a chord with audiences. Preliminary talks for a Network offshoot began last year, but Prichard said it didn't go far until December. The former grappler most famous for wrestling as "Brother Love" got a call about participating in Raw 25.
"The next thing was asking if I'd be interested in doing something on the Network," Prichard recalled. "That's when we started really talking. It went back and forth for quite a while until we agreed to an initial deal and signed it the Friday before WrestleMania. It was pretty quick. We had agreed in concept. They have done the teaser in the hotel there in New Orleans and the house two days before."
It was a surreal moment to see program built independently. The goal was to remain authentic to the brand of show. Some podcast topics were revisited, lending themselves to the format of the Network because they could be supported with video.
"What I didn't know, even when we started, was how much actual behind-the-scenes footage they had," Prichard said. "You forget because when you're there.
"There was a lot of stuff when I was producing talent, I would walk through the shot with the cameraman, lighting and audio to make sure things are right. Where to stand and things like that. We would shoot all that stuff and look at it for lighting purposes. They had a lot of that stuff.
"With the 'Million Dollar Man' episode, for example, there was stuff of me producing Ted [DiBiase] in the back, and footage I didn't even know existed. That was the cool part of it. The behind-the-scenes nuggets that the production people love to hunt and find that piece of footage. A lot of it is there, and I didn't realize it. And that helps tell the story."
Prichard, who last officially worked for the company 10 years ago, has enjoyed working with WWE on the show. They have an unheard-of amount of freedom when it comes the series. Prichard believes it comes down to trust.
"I think a big part of it is that I did work there for 22 years," he said. "I have a lot of respect for everyone that works there, especially Vince and guys like Kevin Dunn, who have been there doing it their whole life. They know the same about me. They trust me, and I trust them.
"We do it every week. I do it from my office. Conrad does it from his home. We have a little control panel on my desk, and I press a button that connects to the Stanford TV studio. We roll live, they hit record, and we go …
"It's been great. It's been pretty easy. They work around our schedule, which is nice. The fact they have all that footage and have the input. It's like doing another podcast, except shorter every week and I have to put on a sports coat filming while we do it."
Another reason he believes Something Else to Wrestle was greenlit comes down to WWE growing with the times. Learning from the habits of their fan base. The landscape of the business and TV in general has been impacted by the popularity of social media.
"The younger audience gets on their phones and lives and dies what's on their phones," Prichard said. "They go back and forth, constantly on Twitter. That's how my son watches soccer and everything else, on his phone. They live and die by that.
"Your audience changes. When you see everyone else already doing it. People having success doing it outside the bubble. I think there is a point you have to say, 'Well, maybe if it's in the bubble, they'll come for us for it. If we allow people with credibility and people who actually experienced some of it to tell that story and offers a completely different spin on it.
"It's not a reporter. It's not a commentator. It's not somebody giving a thirdhand viewpoint. I'm giving you my viewpoint. I think skewing that type of programming like a Talking Smack and some of their other shows, that is the difference.
"Also, our shows are evergreen. If you miss our show this week, it's on demand. You can see it one week, two weeks, six weeks or months down the line. That's what we're counting on, and I think that is what WWE is counting on is for this show to grow over time and see what kind of legs it has as people discover it more."
Much like its audio counterpart on the podcast charts, the series is a streaming success for the Network. And if/when Season 2 rolls around, Prichard has a few ideas of what he'd like to center episodes around.
"You talk about guys like Undertaker and John Cena that have had such a long career," he said. "We've only covered a couple of years here and there. There is so much more material to cover with those types of guys.
"What I would really love to see happen is to be able to educate the audience into appreciating some of the more historic stuff. For example, our most downloaded show was all about TNA.
"Then not too far behind that is Houston Wrestling, which Conrad knew nothing about it. It lost a poll. I'd say about 10 times, but it was something where there was a groundswell of people listening. I covered a lot of history and things that made me passionate about the wrestling business."
Something Else to Wrestle may only be the beginning of collaborations with WWE. There has been open dialogue on ways they can work together (stage show special?). Prichard hopes they help open the door to other content from the outside of the WWE Universe on the platform.
"The Network is a vehicle that can expose so much more stuff," he said. "We're the only independently produced program really on their Network. They put the music together and splice it all up for us.
"But the content is ours. That's something we have final approval on. We pick the subjects, and we write it, we do it, we perform it with no direction from them. Then we give them direction with the footage, and they come back with suggestions. That portion of it is pretty neat."
Something Else to Wrestle with Bruce Prichard, Season 1 finale available on demand starting Wednesday night, July 11, WWE Network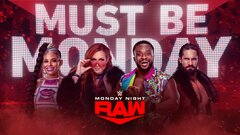 WWE Raw
where to stream
Powered by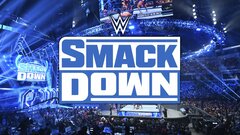 Powered by