5 Milestone Moments in John Cena's WWE Career
No matter how busy John Cena gets outside of WWE—whether it's hosting American Grit or starring in movies like The Wall—he always comes back home. On July 4, the franchise player of the sports entertainment juggernaut returns to SmackDown Live for the first time since WrestleMania 33.
The event is sure to bring some fireworks as the leader of the Cenation returns to where it all began 15 years ago. In celebration, let's take a look at five milestone moments in his WWE career.
1. Cena Makes His Debut – It was June 27, 2002, and Vince McMahon was tired of the status quo. The Chairman challenged the locker room to step it up and start showing some "ruthless aggression." Kurt Angle was looking for an opponent on this particular episode of SmackDown, and the Olympic gold medalist got more than he bargained for. Cena, then a young upstart, got in the face of Angle. Motivated by McMahon's words, Cena took the fight to Angle. Even though Cena lost the match, he clearly made a strong first impression in front of the WWE Universe. Earlier this year Cena got to pay it forward for Angle, helping solidify him early on by inducting him into the 2017 class of the WWE Hall of Fame.
2. First-Time Champion – John Cena paid some dues in the early part of his WWE career. However, through hard work and perseverance, he was rewarded with a big opportunity in 2004. He opened WrestleMania 20 from Madison Square Garden by defeating the Big Show to win the United States Championship. He would follow it up a year later at the same event by taking the WWE Championship from John "Bradshaw" Layfield. Cena emerged as a reliable box-office draw against the likes of Randy Orton, Brock Lesnar, Chris Jericho, Batista, The Miz and everyone in between.
3. Battling The Rock – One of Cena's greatest rivals is arguably the biggest Hollywood star on the planet today—The Rock (Dwayne Johnson). These two have had two titanic showdowns at WrestleMania. The first saw Rock best Cena in front of his hometown crowd in Miami at WrestleMania 28. However, Cena would get retribution with a victory over Johnson in New Jersey for the WWE Championship. The mic sparring between Cena and Rock also created some captivating television which electrified crowds. Perhaps one day they can host Saturday Night Live together.
4. Tying a Record – John Cena doesn't get enough credit for his work rate. Some of the best performances have been in battles versus AJ Styles. They tore the house down at SummerSlam and raised the bar just a bit higher at the Royal Rumble. The latter wasn't just another WWE title win for Cena, as he tied Ric Flair's 16-time world championship record. Given that the 40-year-old is still going strong, it might be a matter of time before he surpasses the "Nature Boy."
5. A Grand Proposal to Nikki Bella – WWE runs through John Cena's veins and is an unwavering passion for him, but it is clear that Nikki Bella is the love of his life. So it makes sense that the hopeless romantic popped the question before a worldwide audience and more than 75,000 fans in Orlando this year at WrestleMania 33. Cena and Nikki defeated The Miz and Maryse in a mixed tag-team match shortly before the surprise engagement. This came after years of Cena telling Nikki he would never marry again, chronicled for viewers of Total Divas. I'm sure Cena will tell you the scene at WrestleMania is right up there with—or more treasured than—any other moment.
Watch John Cena return to SmackDown Live 8/7c Tuesday, July 4, on USA Network.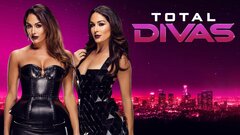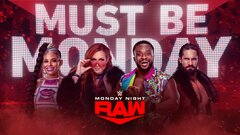 WWE Raw
where to stream