A.J. Styles Announced as 'WWE 2K19' Cover Superstar
When A.J. Styles made his debut in the 2016 Royal Rumble, it sent shock waves through the WWE Universe. More than two years later, and the popular superstar has achieved many career milestones including working WrestleMania and becoming WWE champion.
Another special one comes for the "Phenomenal One" October 9 as the popular superstar graces the cover of WWE 2K19, which hits the market for PlayStation 4, Xbox One and PC. He joins Dwayne "The Rock" Johnson, John Cena, "Stone Cold" Steve Austin, Brock Lesnar, and most recently, Seth Rollins, among those who have appeared on the game box.
Fans who have followed Styles' 18-year journey to make it to WWE can see he fits perfectly for the "Never Say Never" motto that will serve as the official global campaign theme for WWE 2K19.
"I knew it was a possibility that this could happen," Styles said during a virtual conference, on getting the news. "This is a big deal to me. I get nervous just talking about this because it's so big.
"It was a goal that I set for myself that I never thought I would accomplish. This is a big deal. I learned about it two or three weeks ago. I started breakdancing a little bit. I can't wait to tell the world I 'm on the cover because it's such a big deal. It's such an honor for me. I'm so excited."
Not only is the SmackDown Live star's face fronting the next installment of the popular 2K video game franchise, he essentially is the "last boss" in the "'WWE 2K19' Million Dollar Challenge."
To qualify, PS4 and Xbox One players must beat a soon to be announced mode in the game. Then they must submit a promotional video why they will beat Styles in WWE 2K19. From there, those who make it to the semifinal round of the competition has to surpass three others in WWE 2K19. The last persona standing goes one-on-one in WWE 2K19 with Styles for one million dollars.
"Here is the problem with the whole million-dollar challenge: I don't like to lose," Styles said. "So, I'm not going to make it easy on them…"
The 41-year-old veteran is a known to hardcore gamer. Growing up a fan of WCW in Georgia, he idolized Sting and enjoys playing has "The Crow" version in the games. Though he says his son plays as AJ Styles and "whoops his tail."
Speaking of his family, he hasn't been able to tell them about the WWE 2K19 cover yet. Styles is dying to tell them but was sworn to secrecy until the formal announcement was made.
"I'm sure they are going to be pretty excited," he said. "It's one thing to see dad as an action figure at Walmart or wherever it might be. It's another to see him on the cover of a video game.
"This is huge just to know how many gamers there are and how much it cost to make a game and that it surpassed movies. Now to be on the cover of a video game, it's like being on the cover of a movie. It's that big a deal. I'm sure they will be as excited as I am to be on the cover."
Despite his success, Styles remains humble. He hopes fans still view him as one of them. "I just want to be 'Your Guy.' The guy that did pretty much everything to get to this point in his career," he added.
Video games have been an important escape on the road for many WWE superstars. It's kept them sane through the often hurry up and wait atmosphere and, quite frankly, out of trouble.
"When I get bored, I tend to do stupid stuff," Styles said. "So, it definitely allows me to entertain myself with the great video games and just talk to a community of gamers that see us differently. We're not just pro wrestlers or meatheads. No, we're a bunch of nerds really if you want to know the truth…"
Check out the latest news coming from WWE 2K19 including the "'WWE 2K19 Million Dollar Challenge" on its website. Watch AJ Styles on SmackDown Live 8/7c Tuesdays on USA Network.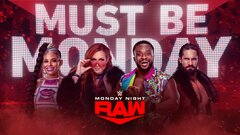 WWE Raw
where to stream
Powered by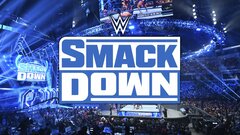 Powered by