Ask Matt: Bringing 'Hair' to TV, Jeremy Jordan's 'Supergirl' Demotion, 'Yellowstone' Antiheroes
Welcome back to the Q&A with TV critic (also known to some TV fans as their "TV therapist") Matt Roush, who'll address whatever you love, loathe, are confused or frustrated or thrilled by in today's vast TV landscape. One caution: This is a spoiler-free zone, so we won't be addressing upcoming storylines here unless it's already common knowledge. Please send your questions and comments to [email protected] (or use the form at the end of the column) and follow me on Twitter. Look for Ask Matt columns on most Tuesdays and Fridays—but because of the July 4th holiday, there will be no Friday column this week.
Is Hair Too Untamed for TV?
Question: You've probably seen the news that NBC will be airing Hair as the network's next live musical. Do you have any idea how that show was selected or how it will work? It seems to me that between the nudity, language and themes, it will need to be heavily edited to fit a network broadcast prime-time slot. At what point does it still remain worth doing if cuts and alterations will need to be substantial? It seems like a weird choice, and it's definitely not family-friendly like the other ones they've done. What do you think of this? — Jake
Matt Roush: I would think the success of the Easter broadcast of Jesus Christ Superstar, both critically and in the ratings, spurred NBC and power producers Craig Zadan and Neil Meron to seek another classic with a pop-rock feel that could be presented in a similar rock concert-style setting. Works for me. Hair is a longtime favorite. I still remember the shock waves when my older sister brought the original-cast LP home from college in the late '60s—yes, I had a Wonder Years upbringing—and I was instantly obsessed, even before I knew what the words in the song "Sodomy" meant. ("Father, why do these words sound so nasty?")
This is a far cry from The Sound of Music, obviously, but also a much-loved cultural artifact from the Broadway canon. And even broadcast TV has grown up enough that it can handle most of the content in this show. Some lyrics may need to be adapted (or possibly bleeped), but not enough to really matter. And I've seen productions where the fleeting nudity in the Act 1 finale is more suggested than flaunted, with lighting keeping it from being overly graphic. That always seemed an overblown controversy to me—but I'm sure the issue will come up again. For me, the relevance of Hair, depicting an earlier flashpoint of a polarized society that gives voice to a revolutionary youth culture, makes it a perfect choice for a live—and more important, alive—TV musical.
Any Heroes in Yellowstone?
Question: We are trying really hard to like anything about Yellowstone. So far it's only the scenery. The only likable character seems to be Monica (Kelsey Asbille) and her son. I know critics love a character like Beth, but she has to be the most miserable woman I have seen in a long time. I'm really hoping things pick up soon. Just wanted to thank you for your review. I went back to reread it so I could know more of what is going on and will be coming. — Teresa
Matt Roush: I've only seen up through next week's episode—the show is taking July 4th off—so I can't say whether the show and its characters will ever lighten up. But you will get more insight into why Beth (Kelly Reilly) is the way she is, in flashbacks to her unhappy history with her late mother (Gretchen Mol). And you're right that critics tend to champion edgy characters like hers, but usually only when the performance is as strong as Reilly's. I agree in principal that a drunken, profane irritant like Beth can easily turn out merely to be irritating over time.
A Fan's Point of View
Question: I just read your column in which someone mentioned ABC replacing The View instead of The Chew. NEVER! I love The View and watch it every day. I'm still ticked that ABC canceled All My Children after 43 years, and they replaced it with The Chew. So I've never watched The Chew for this reason. 1 pm/ET was a sacred time for the AMC watchers!! I even followed it online for the last-gasping year. I prefer CBS This Morning to all that cheerful hooey on Good Morning America, just too many perky faces that early in the morning! To continue it at 1 pm/ET is just nonsense. Is there a real possibility The View could be replaced? I figure not if Barbara Walters has anything to say about it. I do love Meghan McCain's addition to the commentary! And all the other intelligent women who agree to disagree at times. — Brenda
Matt Roush: Not to worry. That was just one reader's suggestion—though it has been echoed in my mailbag by many Chew fans. The View is a purposefully provocative talk show that elicits strong reactions, pro and con, which is probably why ABC chooses to keep it, and I don't see that changing. This decision was all about extending the successful GMA franchise, and the bigger surprise was why ABC didn't just move The View into the afternoon and air the third hour of GMA in the later morning hour—interrupted by the lucrative Live With Kelly and Ryan, and ABC obviously isn't going to mess around with its time period.
An Incredible Coincidence?
Question: PLEASE tell me I am not going crazy. There is a character in the new Incredibles movie that looks exactly like Linda Hunt's character Hetty Lange from NCIS: Los Angeles. What's up? Or have I totally lost it? — Dee
Matt Roush: You must be referring to the character of Edna Marie "E" Mode, the superhero costume designer and confidante. She was also in the first movie, which premiered in 2004, years before NCIS: LA came along—and while many do see in Edna a marked resemblance to Linda Hunt, the reported inspiration was famed Hollywood costumer Edith Head (look her up, you'll see the likeness). Edna's voice, by the way, is provided by Incredibles writer/director Brad Bird.
Supergirl's Part-time Pal
Question: As a fan of Jeremy Jordan, it was great to see him on my TV regularly in Supergirl. I'm a little sad he won't be on the show as a series regular next season. I know he is now recurring, but I was curious as to what that means in terms of his episode count. Is there an actual definition of recurring in this context? While I am hoping he will return to Broadway or put out an album in his extra time off from Supergirl, I'm also hoping he'll be in more than jus an episode or two. — Beth
Matt Roush: When these situations occur, there's rarely an exact episode count given, and I'm not privy to actor's contracts, so can only surmise you'll see Jeremy Jordan whenever the writers break a story that makes sense to include Winn. In the reports I've seen about this, the producers insist he'll still be a part of the Supergirl world, just less so. More like a "special guest star" status when he recurs. (And if they are planning an actual permanent exit for the character, they're not saying and I'd never spoil.) Like you, I hope this means we'll get him back on the Broadway and musical-theater circuit where he belongs—although having a lucrative TV sideline is also important for these young performers.
A Fond Farewell to Pawn Stars' "Old Man"
Question: That was a wonderful tribute to Richard Benjamin Harrison (aka "the Old Man") on Pawn Stars. It was so well-produced, I am wondering if they prepared it ahead of time while he was ill, as newspaper celebrity obits are done ahead of time. — David B
Matt Roush: I'm sure that must be the case. I read that Pawn Stars was not currently in production when "the Old Man" passed last week, and he had been ill for some time, so it would surprise me if the producers hadn't compiled that tribute well in advance. For fans who missed it, the complete episode can be screened on the history.com website.
And Finally …
Question: Do you think we will see The Guest Book and/or Search Party back on TBS? I loved both of those shows and would like to see them continue. — Elaine
Matt Roush: Both shows were renewed for a second and third season, respectively. No air dates yet, and as of now, TBS appears to be going forward with both—not to be confused with People of Earth, which TBS canceled after renewing it.
That's all for now—and until next week, because of the July 4th holiday. Thanks as always for reading, and remember that I can't do this without your participation, so please keep sending questions and comments about TV to [email protected] or shoot me a line on Twitter (@TVGMMattRoush), and you can also submit questions via the handy form below. Happy 4th, everyone!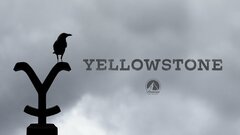 Powered by